Today: Ree Drummond and Husband Ladd on Why They Felt Dead after Daughter Alex's Wedding
Ree Drummond opened up on how she and her husband Ladd Drummond were faring following their daughter Alex's wedding. The TV personality revealed that the ceremony took a toll on them.
"The Pioneer Woman" star Ree Drummond had quite a lot on her plate in the past months, and although the dust has settled, she spoke on Today, as she revisited her busy schedule amid her daughter's wedding. 
Ree had her hands full as she prepared for her daughter, Alex''s nuptials. She revealed that the preparation was so exhausting that she and her spouse, Ladd, were "dead for two weeks."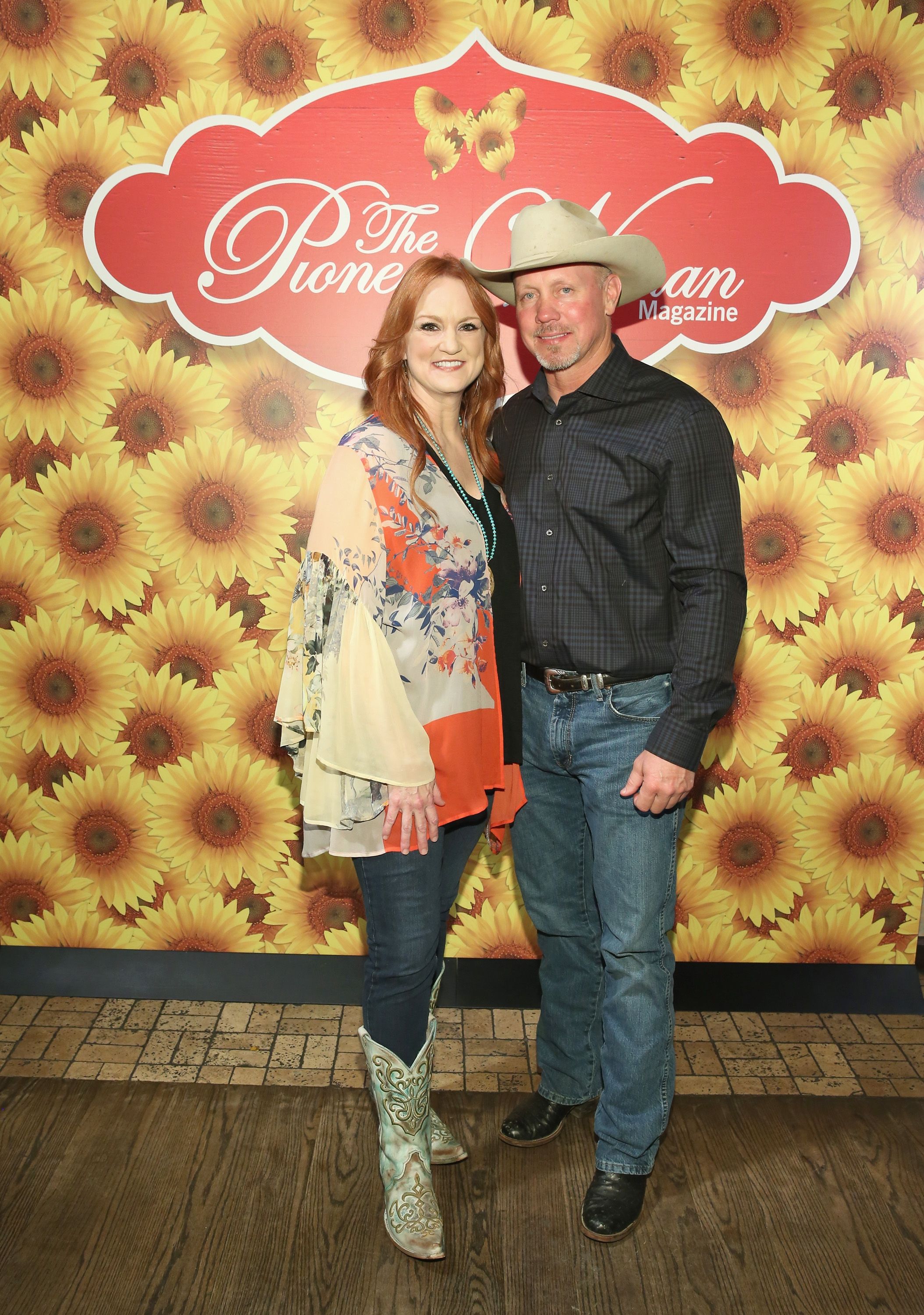 The TV star relayed that it took her and Ladd two weeks to get back on track because they were "so tired," Ree also spoke about Ladd's accident and how he was coming along.
The rancher had broken his neck in a fire truck accident and had to be treated with neck braces. She relayed that he was doing great, although she would not give a 100% score.
Ree, 52, added that Ladd was close to being able to get on without the braces as she joked that he had" senioritis," a situation that has him struggling to be a good patient.
Ladd's accident also involved [Ree's] nephew, Caleb, and the pair were sent to the hospital following the mishap.
The cookbook author mentioned the upside to her spouse's bed rest, as she shared that Ladd's rest from the ranch helped him become her coach while she worked on her weight loss routine. 
Following Alex's wedding, her star mom filled her Instagram timeline with hearty family photos showing the bride enjoying her big day with her parents, siblings, and the love of her life, Mauricio Scott.
Ree's Instagram story also included warming clips of Alex and her daddy during the slow dance, as well as a stunning picture of the bride and herself. The happy mom looked ageless in a lacy dress.
Later, the web celebrity shared a blog post where she detailed Alex's wedding with all the thrills and frills. Ree mentioned that her husband chose their ranch to be the venue.
Alex also featured in the blogpost where she poured out her heart and happiness for being able to walk down the aisle with her dad holding her hands, despite his accident. 
Ladd's accident also involved the "Little Ree" author's nephew, Caleb, and the pair were sent to the hospital following the mishap. Caleb's injury included broken ribs and a concussion.
After the truck collision incident, the TV personality took to her blog post, where she noted that her husband and Caleb were severely injured but were already recovering.