Pioneer Woman' Ree Drummond Reveals Her Husband Ladd Had a Traumatic Incident with a Cow
Ree Drummond revealed that her husband Ladd Drummond recently suffered an accident after having a traumatic run-in with a cow on the ranch. The patriarch is currently on the mend from a neck injury.
Ree Drummond recently gave fans an update on her husband Ladd, revealing that he had an incident with a cow that led to a minor accident. The celebrity cook opened up about the event in an Instagram Live session.
Ree was joined by her daughter Alex Drummond as they discussed plans for the latter's upcoming wedding and answered fans' questions. Amid the conversation, Ree shared that Ladd had an encounter on the farm.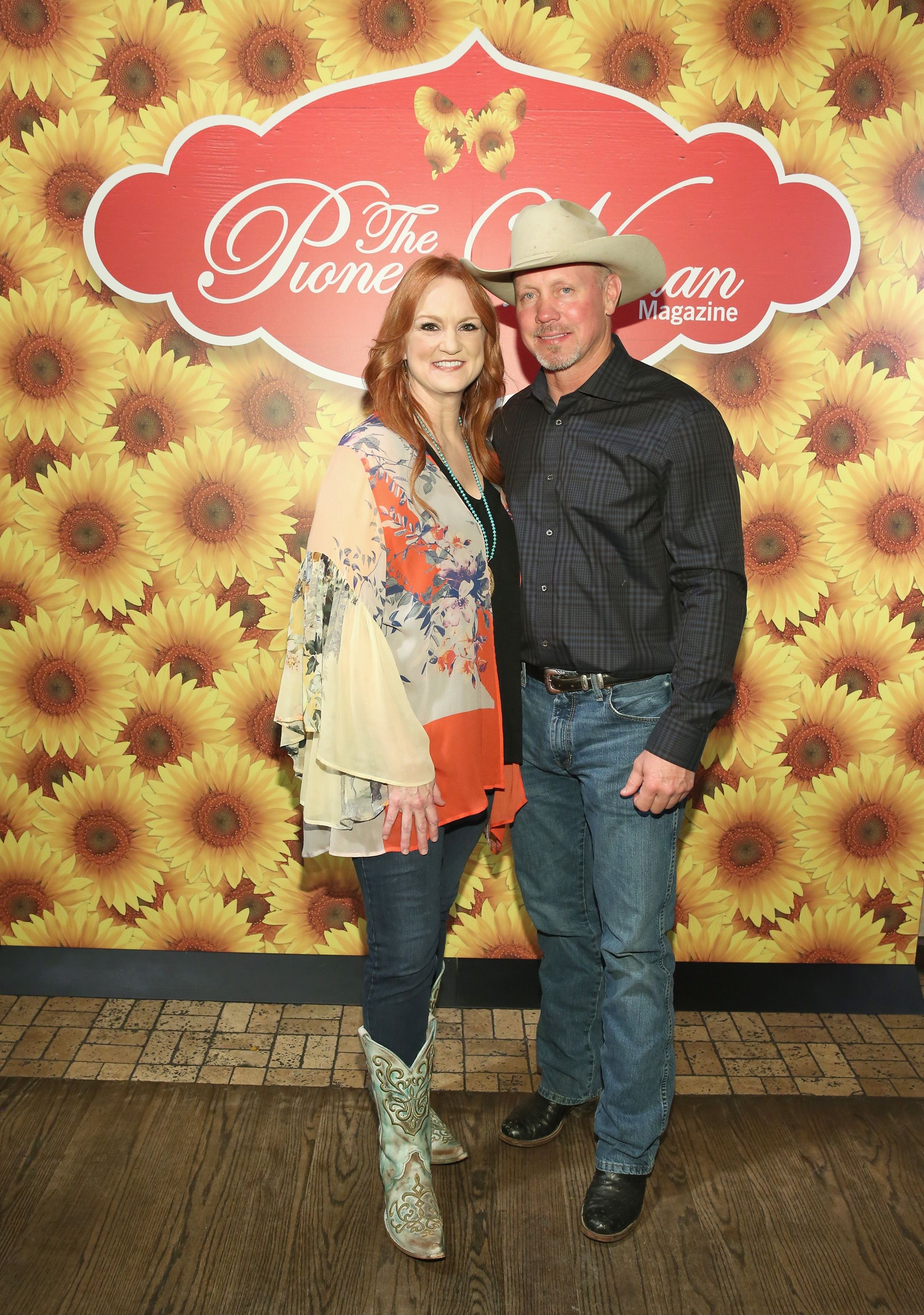 While recalling the amusing experience, the "Pioneer Woman" held her husband's neck brace and shared that she was talking with him when he told about the run-in with the farm animal. In her words:
"This is what it's like being married to a rancher/cowboy/country boy. I said, 'How was your day, honey?' and he said, 'I got kicked in the head by a cow.'"
Alex, who was shocked by her mom's revelation and with a smirk, asked if her dad was okay as she laughed at his plight. Ree assured fans that the patriarch was in good spirits despite the traumatic incident.
23-year-old Alex [Ree's daughter] and her fiancé Mauricio Scott are set to tie the knot on May 1.
Ladd's encounter with the cow comes barely a month after being involved in a devastating accident on the family's ranch. In March, Ree shared that her husband and nephew, Caleb, were involved in a truck collision on the farm.
She explained that Ladd and Caleb responded to a fire nearby when their Himmat Fire Trucks collided head-on. The young nephew was taken to the hospital via an ambulance while Ladd drove himself.
In an update following the incident, the "Frontier Follies" author shared that Ladd suffered two fractures in his neck and had to undergo surgery. As a result, he would have to wear a neck brace for their daughter's wedding. 
23-year-old Alex and her fiancé Mauricio Scott are set to tie the knot on May 1. The Drummond family has been keeping fans updated about the upcoming nuptials on social media.
According to reports, Ladd and Ree met at a bar when the latter was back home in Oklahoma. The duo connected instantly and tied the knot in 1996. Ladd was allegedly responsible for inspiring Ree to start her famous blog.