Suzanne Somers, 74, Talks about Her Intimate Relationship with Husband Alan Hamel, 84
Susanne Somers and her husband, Alan Hamel, recently discussed their personal life on "Daily Blast Live," revealing details that seem too good to be true.
Entertainment icons Susanne Summers and Alan Hamel still have their "mojo" after forty-three years of marital bliss. The 74-year-old actress granted a virtual interview with "Daily Blast Live," revealing the secret to the sustenance of their union.
Somers shared candid insights about her intimate life with her husband, admitting they frequently have intercourse every day. Speaking on how they made it work, the icon revealed Hamel has been on hormones for over twenty years, which kept him active.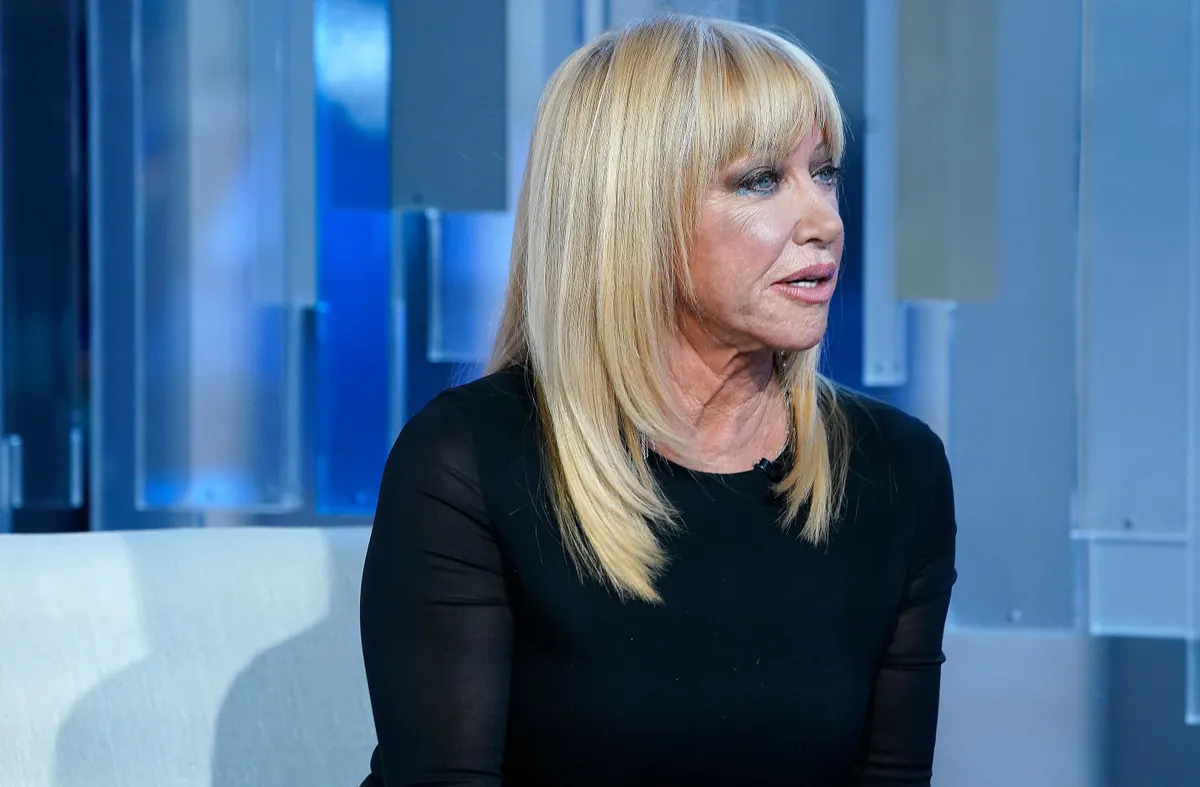 She also had a few tips for women looking for some steamy action. She recommended progesterone cream, the melanocortin-based peptide PT-141, and of course, drinking tequila every day at 5 pm. She added:
"I may be in my 70s now, and I always thought when I got in this decade that it would be over. And I just want people to know it ain't over if you know how to take care of yourself."
Somers also attributed their active sex life to be in balance as lovers, business partners, friends, and companions. Hamel joined the interview midway, reiterating some of his wife's points before admitting they slept together on their first date.
She had a scary encounter with a stranger who intruded her home during a Livestream.
Notably, their first date featured lots of firsts, which Somers described as doing everything her mom told her not to do. Now a mom herself, she couldn't be happier she broke those rules about 54 years ago, as things worked out for them.
The couple have four kids from previous relationships and pride themselves in seeing the kids through college and sponsoring their weddings.
At 74, Somers is also a grandmother, with her granddaughter, Camelia Somers, 25, already following in her grandparent's footsteps. Aside from her acting ventures, Camelia has an unmistakable resemblance to the "Three's Company" star.
Weeks ago, the actress took to Instagram to share a picture of her and her granddaughter twinning in matching shorts. Camelia shared the same pic, gushing about how hot her grandma looked.
And when she's not showing off her hot thighs in shorts or spending time with her other half, the star thinks up scintillating ideas. The latest was her proposal to pose nude for Playboy in honor of her upcoming 75th birthday.
Somer's life got even more hair-raising back in February when she had a scary encounter with a stranger who intruded into her home during a Livestream.
The intruder interrupted her Facebook Live, forcing her crew to stop filming and focus on quizzing the stranger, who claimed a friend dropped him off. Somers addressed the intruder situation in a later interview, describing it as one of those freak incidents.