Dwyane Wade & Gabrielle Union's Daughter Kaavia Looks Adorable With Her Natural Afro in a New Photo
Dwyane Wade and Gabrielle Union's daughter Kaavia recently warmed many hearts after pictures showcasing her hair and expressive face were shared via social media. 
Kaavia Wade is at it again with her expressive face and intense eyes. Pictures featuring the famous toddler were recently shared via her constantly growing Instagram page. 
The first picture showed Kaavia seated on the floor with her intense gaze focused on whoever stood opposite her. She wore a long-sleeved white T-shirt that had illustrations of cookies and a glass of milk on it.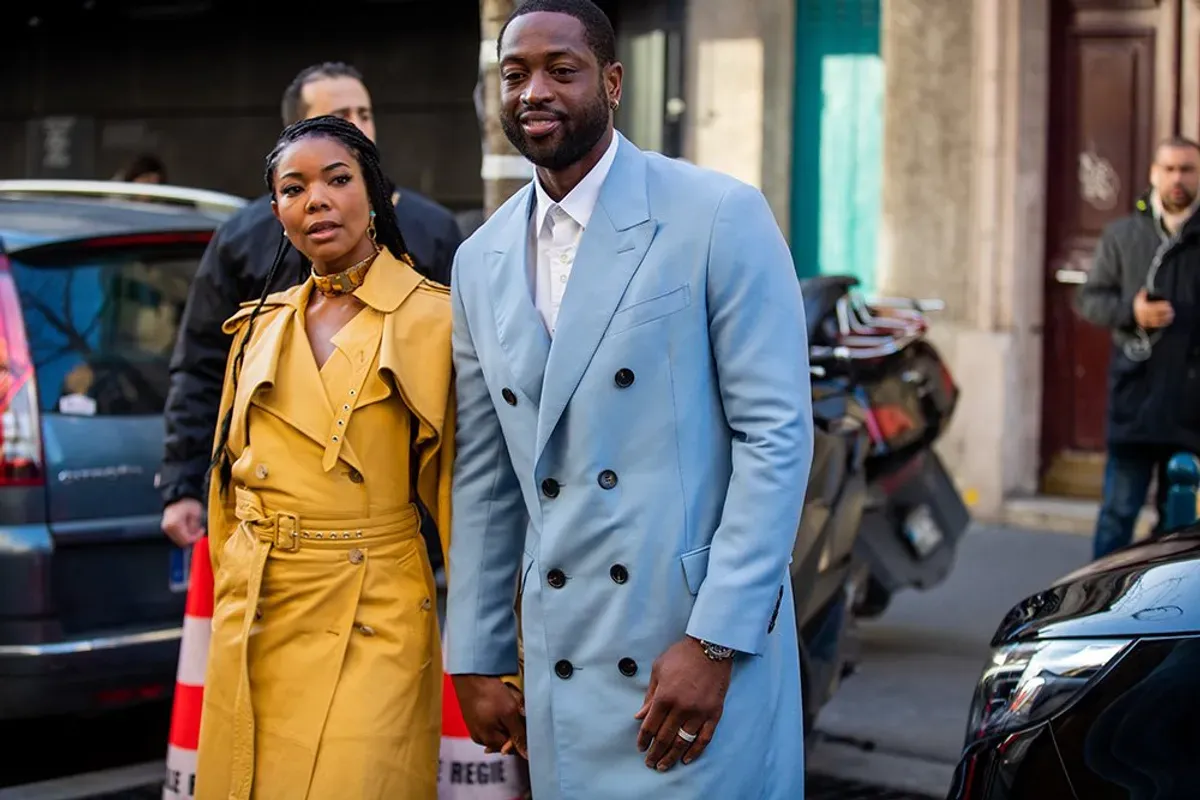 The second image was focused on the adorable tot's growing hair; it was loosened and had formed a noticeable afro on her head. 
The caption that followed the picture was a hilarious one that seemed to be saying exactly what Kaavia had on her mind at the time. It read:
"Did Shirley just ask to speak to the manager?!?! Girl, how many extra sauces do you need? Tell us the correct amount of sauces needed in the comments." 
Fans obliged her request and flocked by the dozen to the comment section to give their various answers. Some of the most common answers were two, but others chose four. Others also focused instead on how Kaavia looked in the shot. 
The little girl loved it so much she declined when her mother asked if she could return it to the box.
 Kaavia is Union and Wade's first and only child together. Union is also stepmother to Wade's three children - Zaya, 13, Zaire, 19, and Xavier, 7. 
Her journey to motherhood was not an easy one, and it was by no means short. This, among many other reasons, is why she cherishes Kaavia as much as she does, and the feeling is mutual. 

A couple of days ago, Kaavia and her parents hopped on the viral TikTok challenge called "Run in Opposite Directions." The whole objective of the exercise was to see who Kaavia would follow if both parents run in opposite directions.
She initially went towards her dad but made a complete U-turn to meet her mother. The next round saw the cute toddler follow her mother without pause — a fact that pleased Union.
A couple of days later, a video that captured Kaavia unboxing a brand new Valentino purse surfaced on social media. The little girl loved it so much she declined when her mother asked if she could return it to the box. The video melted many hearts, but Union's more conservative fans took offense. 
In an interview with Entertainment Tonight on the Billboard Music Awards 2021 red carpet, the talented actress explained that the bag, which costs $3,790, was actually a gift from the Valentino brand. 
Kaavia loves the bag and has reportedly been sleeping with it, but she can afford to, and fans know there is a lot more where that came from.