Daily Joke: A Man's Car Breaks Down near a Monastery
Today's #jokeoftheday is about a man whose car breaks down near a monastery. However, he had an encounter with the monks that changed his life forever.
A businessman was traveling by road when his car broke down close to a monastery in another town. He approached the building and knocked, hoping to get help from the residents. He said to the monk who answered: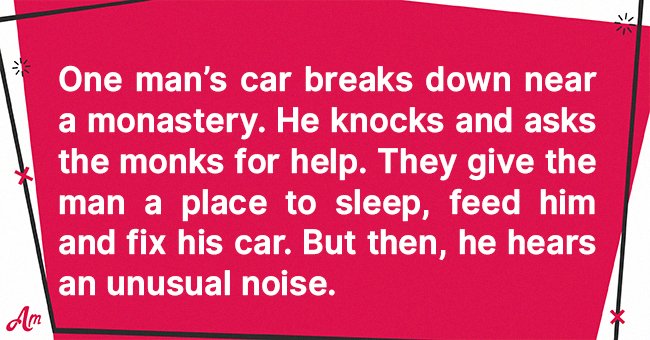 "My car broke down. Do you think I can stay the night?"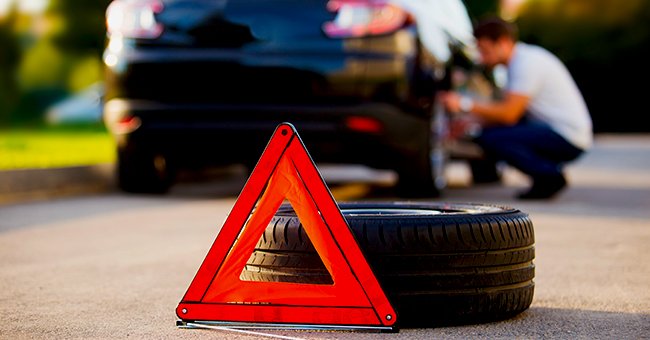 The monks heartily accepted him, fed him, and even helped fixed his car. As he tried to retire for the night, he heard a strange sound. The following morning, he asked a monk about the noise he heard.
However, the monk says know as the source of the sound can only be given to monks. The businessman is disappointed but doesn't take it to heart. He gets his car and heads to his destination.
Some years later, while on a road trip, the man's car breaks down again near the same monastery. The monks again take him in, feeding him and fixing his car. Like the former time, he heard the strange noise.
He tried his luck and asked for the source of the noise but was told no. Curious, the businessman asked how he could be a monk, and the monk told him he had to travel the world and count the number of grass blades and sand pebbles. 
The man went on a journey of self-discovery, determined to be a monk. He returned to the monastery about five years later and told the monk he had found the answers. He said:
"I have traveled the earth and have found what you have asked for. There are145,236,284,232 blades of grass and 231,281,219,999,129,382 sand pebbles on the earth"
The monk congratulated him and proceeded to show him the source of the sound. The monks lead him to a wooden door, telling him the sound lies ahead. He tried to open the door, but it was locked.
He asks for the key and opens the wooden door, but behind it lies a stone door. He demands the key to the stone door but, upon opening it, discovers a ruby door. Again, he asks for the key.
The monks give him the key, and he opens it only to find another door made of sapphire. The businessman kept going through several doors until he had opened doors of emerald, silver, topaz, and amethyst.
Finally, the monk says, "This is the last key to the last door." The man is thrilled. He unlocks the door, and there lies the source of that strange sound. Unfortunately, he can't tell you because you're not a monk.