Eminem's Daughter Hailie Jade Is Summer-Ready in a White Bikini and Bucket Hat
Hailie Jade Scott Mathers shared a new mirror selfie on social media in a white two-piece and bucket hat to prove that she is more than prepared to take in the summer sun.
On May 25, Hailie Jade Scott Mathers posted a mirror selfie showing off the excellent swimsuit style that she has chosen for summer. "Ready for allllll the summer days [sic]," she captioned the snap.
The daughter of Eminem appeared in the photo wearing a white two-piece with a string bikini top and high-waisted bottoms. In order to complete her look, Hailie added a bucket hat.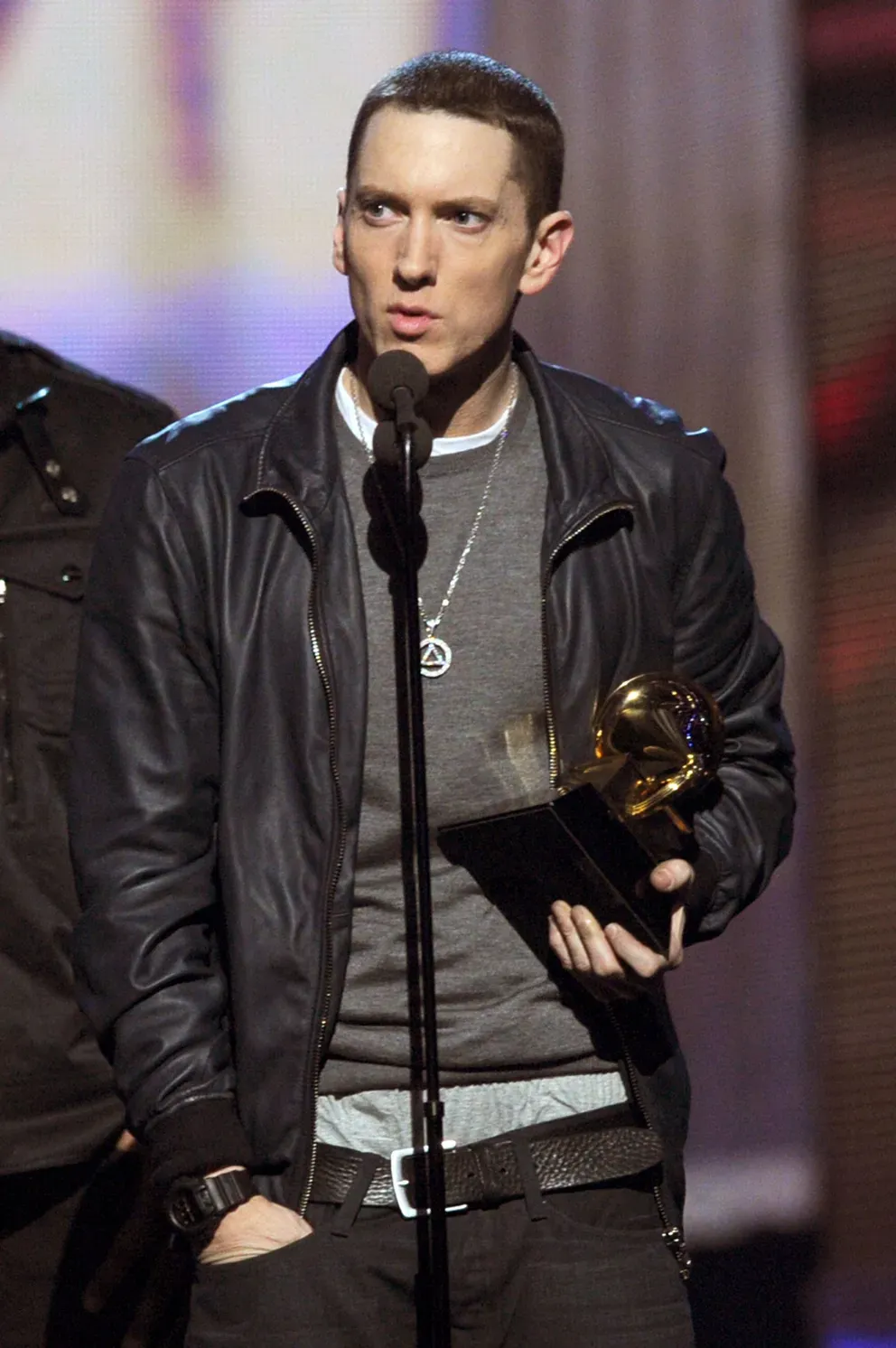 Her beach-ready look ultimately won over Hailie's fans, who gushed over her in the comments section. Many fans commented on how beautiful Hailie looked. Among the comment was:
"Looking fantastic as always."
Clearly, Hailie has a great sense of fashion that is perfect for summer. Previously on Instagram, Hailie posted another look she has been loving, featuring a bikini top and high-waisted shorts.
In 2019, Hailie earned the attention of singer Ariana Grande by dressing up as her for Halloween.
On May 17, Hailie wore a neon green bikini top and high-waisted denim shorts with sneakers. Even better, the post also featured another look she liked, and that included a halter top and white jeans.
Regarding both looks, Hailie made some really great choices in terms of her style. Back in March, Hailie, whom Eminem shares with ex-wife Kim Mathers, also shared her springtime style with her fans.
As seen in the Instagram pic Hailie uploaded, she wore a white bodysuit, a cropped sweater, and light wash jeans. In addition to the outfit, she wore a clear belt, black bag, pink headband, and hoop earrings.
Hailie has been the subject of a number of Eminem songs, such as "Hailie's Song" and "Mockingbird." The Michigan State University grad has also publicly discussed her strong relationship with her father. 
In 2019, Hailie earned the attention of singer Ariana Grande by dressing up as her for Halloween. She wore a plaid shirtdress paired with Grande's iconic high ponytail and signature thigh-high boots.
In honor of Grande, Hailie captioned the photo with seven ring emojis, which references her song "7 Rings." Grande responded by liking the picture and giving a ring and heart emoji as a nod of approval.