Kate Middleton Dons a Holland Cooper Plaid Trench & Heels While Paying Tribute to Prince Philip
Duchess Kate and her husband, Prince William, hosted a private movie screening this week. For the special occasion, the Duchess wore an outfit that was a tribute to the late Prince Philip.
On Wednesday, Duchess Kate and Prince William hosted a private drive-in movie screening at the Palace of Holyroodhouse in Edinburgh. Lucky guests got to view the upcoming Disney film "Cruella."
The event was created for National Health Service (NHS) employees to recognize their committed work amid the ongoing COVID-19 pandemic. The Cambridges arrived at the venue in style.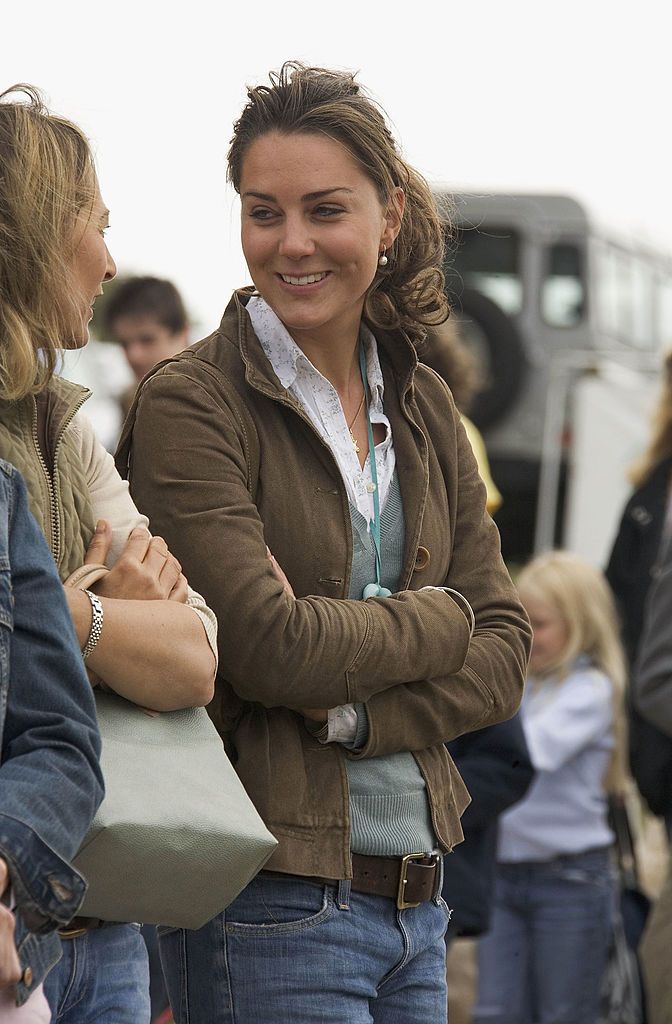 William and his wife drove to the screening in a 1966 2A Land Rover. The Queen lent the vehicle to the royal couple for the evening, with its previous owner being her late husband, Prince Philip.
Using the vehicle was Kate and William's way of paying tribute to Philip, who died at age 99 last month. He loved Land Rovers and was often photographed behind the wheel of the vehicles.
Philip even made sure to help design a special Land Rover used to carry his coffin at his funeral. Instead of going with the traditional black, his casket was transported in a dark bronze-green vehicle.
The color he chose was the same one that the British military used for many of its Land Rovers. Philip allegedly insisted on it as part of the design for the vehicle that would carry his coffin.
The car was 2003 on a Defender TD5 chassis at Land Rover's factory in Solihull, northwest London. The back of the vehicle was modified to look more like a pickup truck to be able to carry Philip's coffin.
Further modifications were made up until 2019, and they included rubber grips that were designed to keep the casket in place. Philip began designing the car with Land Rover's engineers 18 years before his death.
On Instagram, a short clip of the event's happenings was posted on the Cambridge's account. For the occasion, Kate wore a blue plaid trench coat by fashion designer Holland Cooper.
Below the coat, she wore a beige midi skirt that she paired with emerald-green suede pointed-toe heels. She accessorized her look with sapphire and diamond-encrusted earrings.
The jewelry coordinated well with her famous engagement ring, which previously belonged to her late mother-in-law, Princess Diana. Talking about the People's Princess, Kate recently mimicked her style.
On Monday, she and her husband went to Scotland to visit Turning Point, a social care charity. Kate wore an all-blue outfit that looked similar to the one Diana wore during a visit to the Queen's Medical Center in Nottingham.