Check Out Lenny Kravitz's Response to His Only Daughter Zoë's Birthday Tribute to Him
Both Bahamian beatniks Lenny Kravitz and his daughter Zoë Kravitz make sure to show each other love at every turn, from weddings, bonding over family history, and celebrating birthdays.
"High Fidelity" actress Zoë Kravitz recently wished her father Lenny Kravitz a Happy Birthday via Instagram. The multi-genre music artist lovingly responded to his only daughter's loving post. 
The encapturing Zoë shared two pictures of her iconic dad. The first was a vintage shot of him, appearing to be a teenager, while the second was a seemingly close-up of him as a baby or toddler.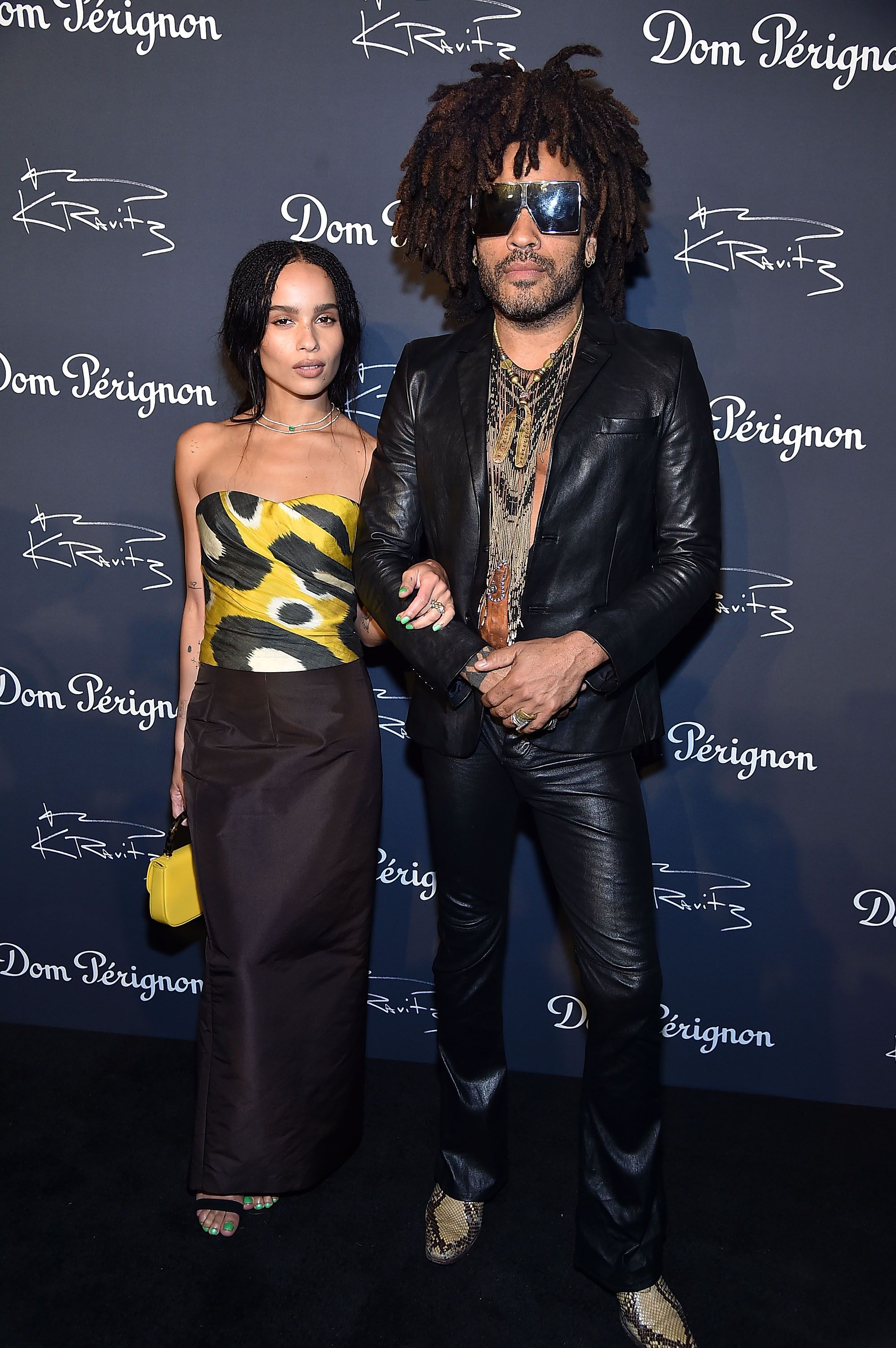 ICONIC INTERACTIONS
Smartly referring to the pictures of him when he was younger, Zoë' wished Lenny a Happy birthday and jokingly praised him for the wonderful "young man" he is growing up to be. Her father replied: 
"I love you daughter. (Full pronunciation ala Elektra Abundance)."
Those who reacted to his remark were rather impressed by his Elektra Abundance reference. This is the name of a powerful woman character played by Dominique Jackson in the "Pose" television series. 
ALREADY FAMOUS
The shot of Lenny as a teenager showed the young singer already oozing his signature nonchalant Bohemian rock-star ambiance. His large smile is infectious as he dons a cool black jacket. 
The Kravitzes appear to find importance in honoring the memories and heritage of their late relatives.
Many fans enjoyed the exchange between the legendary duo, amused by Zoë referring to her fully grown father as a "young man." Admirers left behind around 192,000 likes. 

ANOTHER BIRTHDAY WISH
Last year, loving daughter Zoë took to social media again to honor her late mother Lisa Bonet's 53rd birthday. She posted a throwback picture on Instagram, revealing how close in looks she is to her mom.
For one, it's obvious that Zoë inherits her inability to age from Bonet. Her mother's style echoed the family's boho feel, as she wore no make-up while rocking a nose ring. 
PASSING ON A LEGACY
The Kravitzes appear to find importance in honoring the memories and heritage of their late relatives. Expanding on his Bahamian roots, Lenny expressed: 
"My mom was adamant about me knowing my culture, knowing my family down here. [the Bahamas]."
In a clip of him and his daughter spending time in the Bahamas together, he touches on this again. They agreed that success should be shared with one's next generation, calling it "grandpa's dream."
Lenny not only celebrates his family's past but their future as well, giving Zoë a heart-touching speech at her wedding. His multi-talented daughter claimed it was the highlight of the night and brought her to tears. 
She and Karl Glusman exchanged vows at Lenny's house.  Unfortunately, their marriage led to divorce in just under two years of saying, "I do."