Check Out Erykah Badu's New Photo with Her Daughter as They Posed with Parrots
Erykah Badu showed off some girl power via her Instagram story by posing with her youngest child Mars. The two ladies smiled while enjoying the presence of similar-looking parrots.
Soul singer, songwriter, and producer Erykah Badu knows the best ways to have fun with her family. She is a mother of three, and despite a busy schedule, her children enjoy the luxury of having their mother around to participate in fun things.
In a recent Instagram snap, the mother-of-three twinned in smiles as she posed with her youngest child, Mars Merkaba Thedford.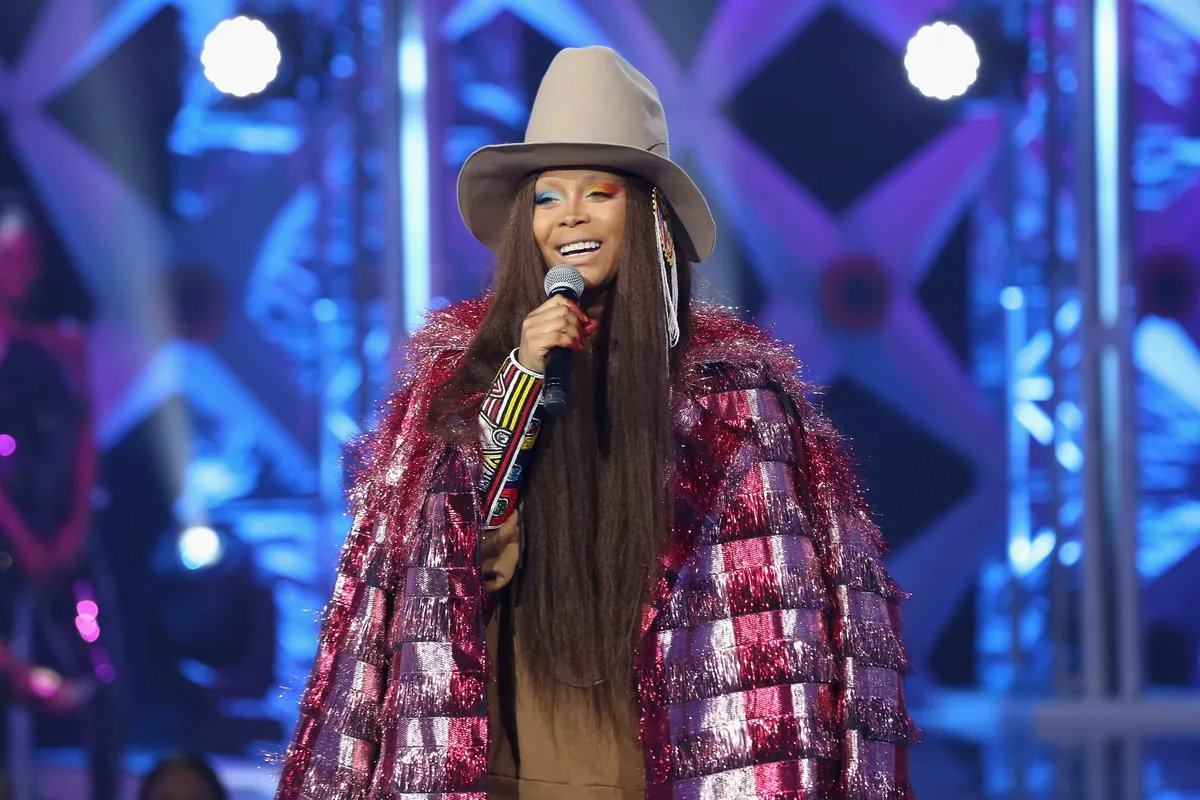 The photo showed Badu in front of her child. She dressed casually in a blue and white outfit and had a carrot rooted on one of her shoulders.
The filter used on the image made it difficult to ascertain whether she wore make-up. However, what was glaring was her long straight hair styled in a pink head accessory as it fanned gently on her face. 
Mars stood behind mommy wearing a navy blue outfit and a triple-colored wig. Badu's mini-me decided to allow her red and blue colored parrot similar to her mom's rest on her head.
This is not the first time both mother and daughter will be teaming up for an all-girls outing or matching up with each other's positive energy. In 2016, the superstar flaunted a clip that featured them singing along to one of their favorite music during a car ride.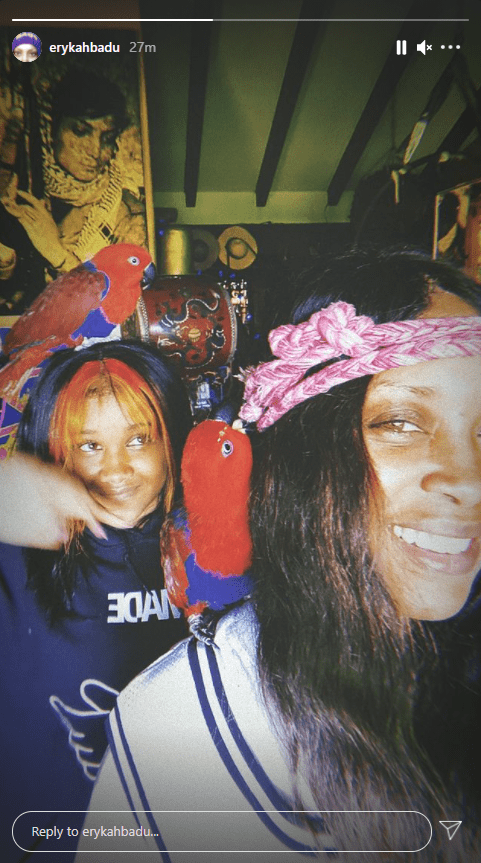 They did not state their destination, but fans saw Badu and her child dressed in simple yet chic outfits. The singer sang in a navy blue round-neck top, rocked flowing braids, and accessorized her look with dark sunglasses.
Badu believes she has learned from her kids who have different personalities and are experiencing different phases.
On the other hand, Mars kept smiling and parting her lips while styled in her heart-themed top, blue shorts, and sunglasses worthy of a feature on "Fashion Police."
Badu's three kids are born to different partners. However, with her superpower mom skills, she has helped the siblings become a loving and inseparable trio. 
She shares her third child with a former boyfriend, Jay Electronica. They welcomed their only child in 2009, and Jay was more than excited to share the news of his child's birth which was done naturally.
Her firstborn, Seven Sirius Benjamin, was a product of her relationship with Andre 3000, while middle child Puma Sabti Curry was born during her time with D.O.C.
As far as parenting goes, Badu believes she has learned from her kids who have different personalities and are experiencing different phases. She admitted she loves to guide and teach them, which would remain an "ever-moving circle."