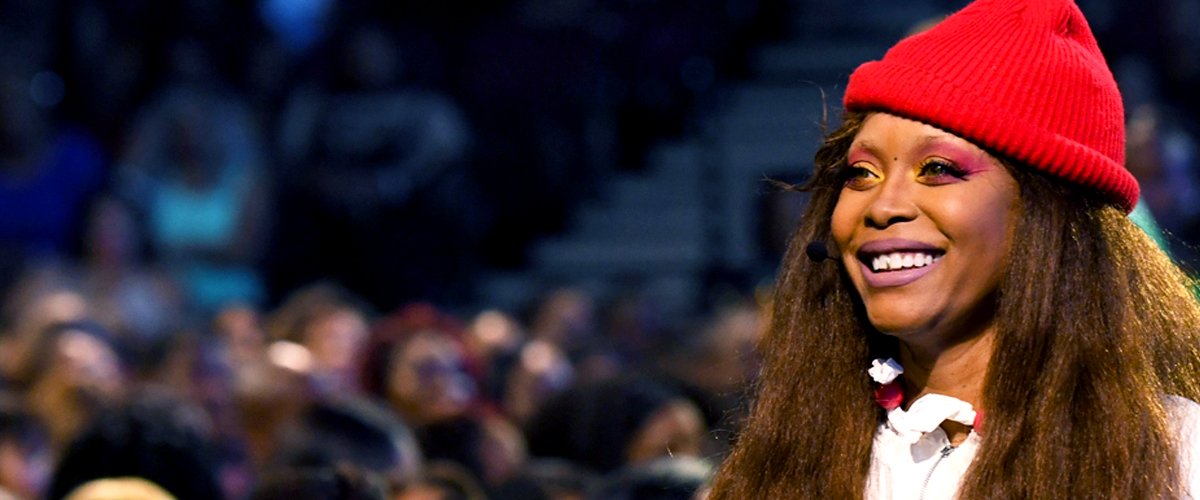 Getty Images
Get to Know Puma Sabti Curry Who Has a Charming Voice like Her Mom Erykah Badu
Music star Erykah Badu has a grown daughter, Puma Sabti Curry, who isn't just a spitting image of her but also a personality with a bag of talents. Get to know the youngster!
Erykah Badu is known as the queen of NeoSoul and has defined a distinct sound in the music scene. What makes it even more interesting is that Badu is mom to a teenage daughter, Puma Sabti, a budding ball of talent.
Badu is a mom-of-three, and Puma is the middle child. The star welcomed Puma with her former lover and rapper, The D.O.C, and now the young girl is channeling a bright career like her mom's.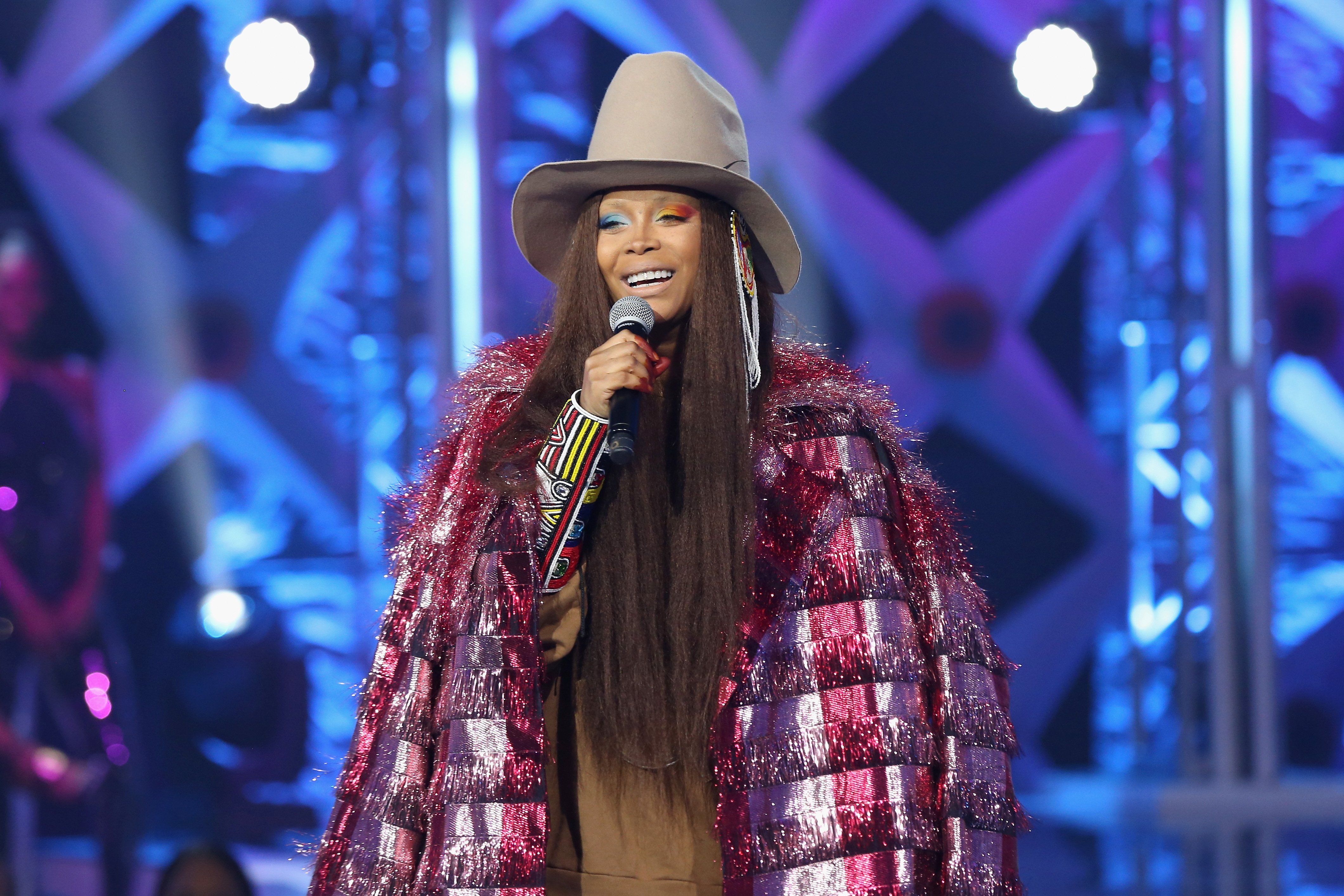 Erykah Badu at BET's Social Awards 2018 on February 11, 2018 in Atlanta, Georgia | Source: Getty Images
At just sixteen, Puma is already making her way to becoming a top model and fashion icon with a stack of creativity. It is safe to say that she is learning well from her iconic mom, who always shows her support.
While Puma explores her modeling streak and the fashion sphere, she has also shown that she got her mom's musical talent. The first time fans were blessed with her vocals, Badu had posted a mother-daughter video.
The clip showed Puma and her little sister, Mars, in the company of their mom. The starlet soon went off expertly belting out Rihanna's "Stay." Many fans were wowed, gushing over Puma as they showed they could not get enough of her singing.
During Badu's 47th birthday, Puma stole many hearts serenading her mom with her velvety voice and establishing that she would effortlessly carve a niche in the music industry.
Another time Badu had the young model blowing minds was when she shared a clip of her singing during her high school talent show. In the clip, Puma Sabti looked like her mom's twinnie singing out her heart.
Last year, Badu stormed the internet when Puma turned 16. The award-winning singer took to her Instagram page to share various photos of the birthday girl and how her day went.
Badu, 49, was quite expressive, recalling that she gave birth to her daughter on a Super Bowl Sunday. Although it was a "Covid sweet sixteen" celebration, Puma had a field day glamming up like a fashion diva.
Puma's 15th birthday was no different. On the day, Badu took to Instagram to open up about having a natural birth at home. The D.O.C did not mince words, too; he joined in the storytelling, letting fans know Puma's birth involved meditation, chakras, and a midwife.
Once in an interview, Badu talked about all her kids, including Seven Sirius Benjamin and Mars Merkaba Thedford. The star mom gushed, explaining that they are all different and have their unique talents.
Badu noted that Mars is athletic and is taking a keen interest in gymnastics, while Seven is an academic who loves music. She shared that Puma is literally "her," noting that she found it fascinating that her daughter was her replica.
MORE ON BADU'S PARENTHOOD
Badu's three kids are from her relationships with three different rap icons. She welcomed her first child, Seven, with rapper Andre 3000, and after their relationship ended, the duo remained on good terms.
The Neo-Soul legend was also romantically linked with The D.O.C, with whom she welcomed Puma. Although the pair had a brief media drama, things did not get out of hand, and they remained civil for the sake of their child.
The "On & On" crooner and her former partner, Jay Electronica, have a daughter, making her a third-time mom. Mars was also delivered via a home birthing session.
One noticeable part of Badu's life is how she maintains a high level of privacy, keeping her kids out of media drama. She is clearly such a mama bear.
Please fill in your e-mail so we can share with you our top stories!