Mary J Blige Shows off Her Fierce Look Sporting Red Hair and a Blue Outfit
Music boss Mary J. Blige made quite a fashion statement on social media as she flaunted a bold look which included bright colors that summed into an attractive style mix. 
Mary J Blige's sense of style came off daring in her recent Instagram post as she presented a fierce look that had her sporting catchy fashionable items in bold colors. 
Blige displayed her stunning look in an up-close selfie that showed off the intricate details of her makeup. She fashioned large gold triangle-shaped earrings and parted her fiery red hair in the middle.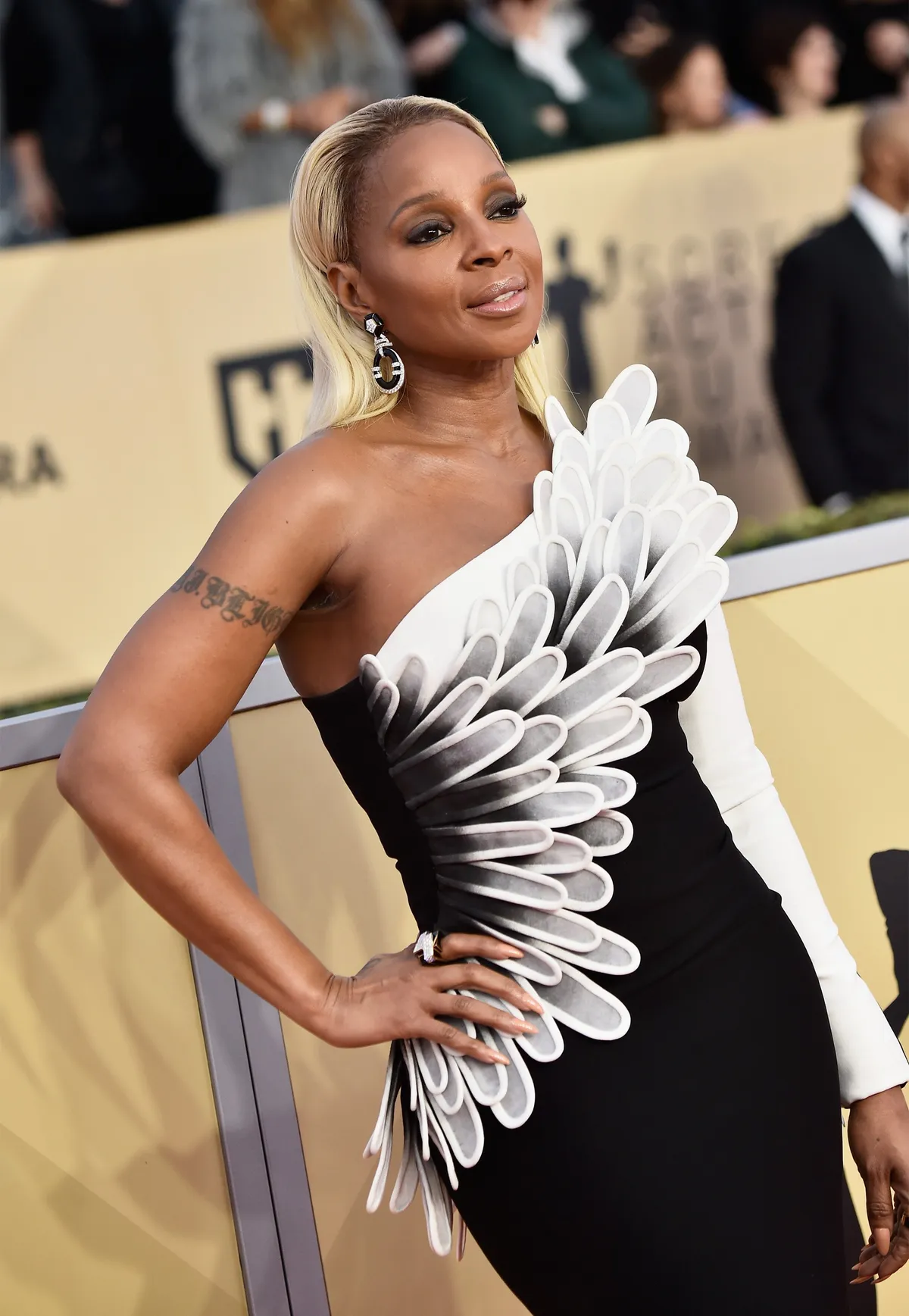 Her straight tresses came down her shoulders to frame her oval-shaped face. She donned a turquoise top while her upper arm tattoo peeped from one side of the photo. She gushed over her hair color:
"Good morning! I'm taking this hair color back from Monet #Corca9 #Ghost #Stelife."
Over the years, Blige established her place in the spotlight both as the Queen of Hip Hop Soul and a seasoned Hollywood star, and now she is set to be duly recognized by the Apollo Walk of Fame.
On May 28, Blige will join other celebrities like Patti LaBelle and Quincy Jones to receive their flowers and honor in the recognition event in Harlem. 
Before assuming the role of Florence Jackson, Blige favored her signature blonde looks ranging from bobs to coiffed waves.
Blige, 50, will be etched in history for her contributions to the growth and evolution of R&B and her influence and representation of the Black culture.
While her influence in music has spawned award-winning songs and has a permanent place of honor in music history, most of her Hollywood roles streamline her.
However, there was a break from the norm in her 2017 role as Florence Jackson in "Mudbound." The movie's director, Dee Rees, described her as someone who has vulnerability and reserve. 
Rees said that despite the movie's tight budget, Blige was professional, going out of her way to memorize everybody's line, including hers. She embodied her character so much that the movie's extras did not know it was her. 
Blige also talked about how her "Mudbound" role made an impact on her. The Grammy-winning singer shared that she was used to her glam, but Jackson made her strip off the glam to her natural self, and many attested that she was beautiful. 
Before assuming the role of Florence Jackson, Blige favored her signature blonde looks ranging from bobs to coiffed waves. This goes as far back as 1988 when she was inspired by Salt-n-Pepa's hair choices, and she hasn't looked back since then.