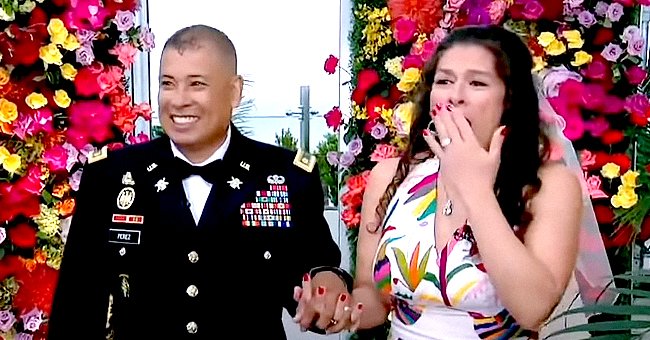 youtube.com/GMA
Bride Gets Emotional Walking Down the Altar after Delaying Her Wedding Twice Due to COVID-19
A bride strolled down the altar feeling quite emotional due to the circumstances surrounding the big day. Her Wedding had been delayed twice owing to the novel Coronavirus.
After postponing their wedding ceremony two times due to the novel Coronavirus pandemic, Army Major Jose Perez and his beautiful bride Heather Hathaway Miranda were finally able to tie the knot.
The couple's incredible romance journey and their soulful wedding ceremony were shared in a YouTube video. The Army Major and Miranda met in September 2018 at a friend's party, and after a whirlwind romance, Perez was ready to propose.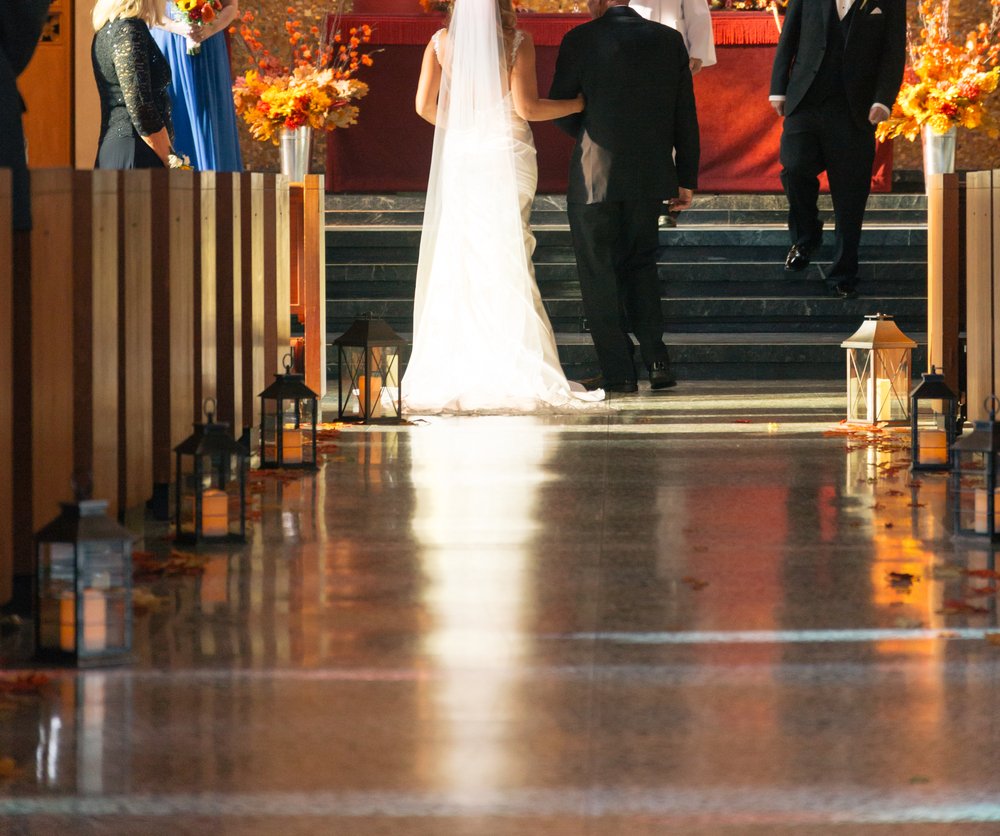 Bride and Her Father Walking Down Aisle in Church | Photo: Shutterstock
Perez turned out to be the father figure Miranda wanted for her 5-year- old boy, and she happily accepted his marriage proposal. They planned a wedding in Mexico, but the pandemic prevented it.
The experience was heartbreaking for the couple as their nuptials were delayed because of the pandemics restrictions, and they also lost their loved ones during this time and even had to change their guest list.
The ceremony, officiated by "GMA" co-anchor Michael Strahan, was flower-themed, and it came as a surprise to the couple. The gorgeously dressed bride got all emotional and teared up as she walked into the reception.
Another couple finally said their vows too, after canceling their initial plans during the pandemic.
The couple exchanged handwritten vows in the presence of their loved ones live on " GMA'' in Chicago. Miranda noted that she was excited to see everyone healthy and present.
Hoda recently officiated a surprise wedding for John Sizer and Melanie Mulvihill as the couple had canceled their wedding ceremony due to COVID-19. The surprise wedding was on a zoom call organized by Sizer and Kira Sullivan, Mulvihill's maid of honor.
The happy bride noted that love was the most important thing, and she was excited to be married while her friends and family were present. The bride initially thought the zoom call was for a toast to what could have been, but she got married instead.
Another couple finally said their vows too, after canceling their initial plans during the pandemic. Max Walden and Shaffira Gayatri planned to have a traditional Javanese wedding with hundreds of guests but changed their plans.
The couple who said their vows via zoom noted that they were first concerned about holding an online wedding, and as Muslims, they weren't sure if it was acceptable. After being educated, they were confident the zoom arrangement was a perfect one.
Please fill in your e-mail so we can share with you our top stories!