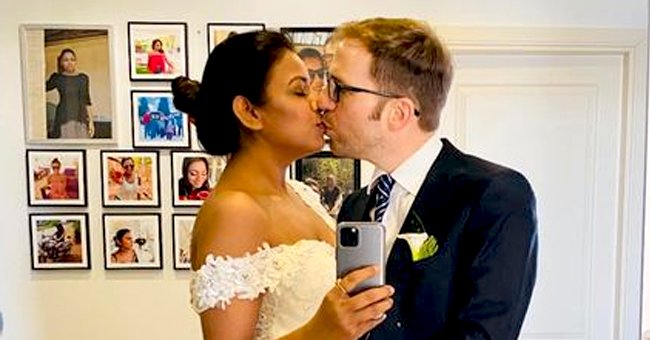 facebook.com/attila.bosnyak.7
Couple Recalls Falling in Love after One Saved the Other From Drowning
Sometimes fate brings together two people in the most unexpected ways. The following couple ended up falling in love after one of them saved the other from drowning in India.
In February 2019, Nupur Gupta was not close to finishing her two-week teaching post at a yoga retreat in Goa, India. In between classes, Gupta took time to go for a swim at the beach.
However, on this fateful day, she found herself floating further out than she expected because of the strong current. By the time she realized what was happening, the water had started pulling her under.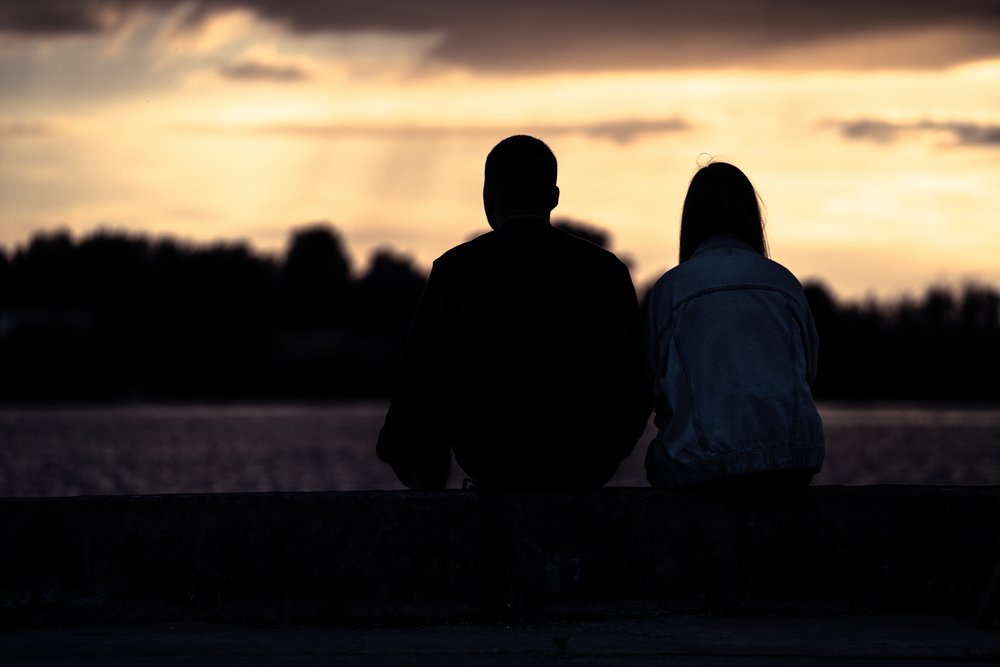 A silhouetted couple sitting next to each other to watch the sunset | Photo: Shutterstock/OlegRi
Gupta tried to stay calm, but she recalled to "CNN Travel" that she thought constantly swimming might lead her to survive. However, whenever she tried crawling back to shore, the current pulled her under.
She found herself gasping for air as she fought her way back to the surface. Eventually, she saw a man coming towards her, and it was Attila Bosnyak, a Hungarian financial adviser based in the Netherlands.
Bosnyak also happened to be a student at Gupta's yoga retreat but not in her class, and they'd never spoken to each other. He was a strong swimmer and wasn't scared to jump in to help.
Despite being a good swimmer, he struggled to get Gupta out. Realizing he couldn't get her out on his own, Bosnyak decided to climb some rocks nearby to try and catch a lifeguard's attention.
The task proved challenging as the financial adviser tried to get onto the rock, but he managed to get the attention of a lifeguard on the beach when he did. The lifeguard swam out to them.
The lifeguard helped the yoga teacher, and back on the shore, Bosnyak noticed he had bleeding scratches. Wanting to help, Gupta went to a store to get some disinfectant and, randomly, chocolate ice cream.
On the beach, she tended to the financial adviser's wounds then gave him ice cream. She recalled how she felt something change at that moment as if her heart was clicking and her savior felt it too.
As they walked to the yoga center together, they started talking until returning to their separate room. However, they met up again in the evening and decided to postpone their returns by a week.
The pair ended up spending Valentine's Day together. They bonded over long walks on the beaches, kayaking, and so much more and promised to stay in touch when they eventually left.
A month later, Bosnyak called Gupta, and they decided to have a long-distance relationship. Fate caused the financial adviser to end up traveling to India to see Gupta, and he promised not to leave her again.
The fated couple ended up getting married in March 2020, just before the pandemic took hold. Another couple who've faced adversity to be together after childbirth is Camre and Steve Curto.
They had to keep their relationship alive after Camre's memory was wiped clean after she suffered a seizure and stroke while giving birth to their son, Gavin. She ended up forgetting who her husband was.
People who love each other would face any trial together, as was the case with Elizabeth and Scott Shoesmith. Elizabeth made her deaf husband cry on their wedding day by signing their song to him.
Another example is Jillian Hanson, who told her boyfriend, Max Allegretti; he could leave her after finding out she had breast cancer. He showed how much he loved her by marrying her two years later.
Last but not least, Terry Farley had dated her high school boyfriend, Steve Downey, for many decades before and hadn't seen him since. One day his photo popped up on the LinkedIn website.
Downey's wife had sadly died of cancer, almost at the same time Farley was going through a divorce. Ultimately, the high school sweethearts ended up getting married after linking up after 44 years.
Please fill in your e-mail so we can share with you our top stories!