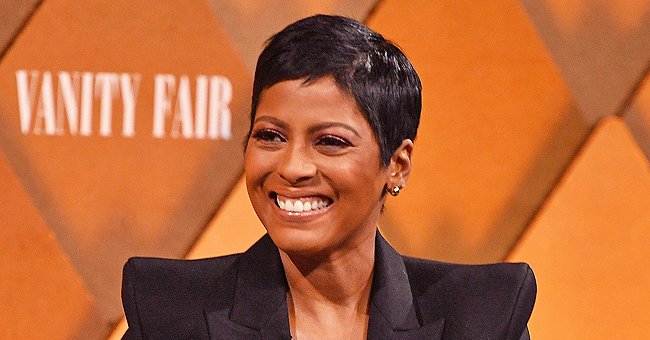 Getty Images
Tamron Hall's Son Moses Enjoys Walking His Pet Dog in a Grassy Area – See the Adorable Photo
Tamron Hall's son melted many hearts recently after a picture that captured him outdoors holding the leash attached to their pet dog surfaced on her social media page in a promotional stunt.
Tamron Hall has only one child— he is a boy named Moses, and her love for him knows no bounds. In fact, it was among the two things she confessed made her commit to campaigning for the Purple Leash Project.
She recently shared a promotional post about it on her Instagram page, and it caught a lot of attention because it included a photo of her only son.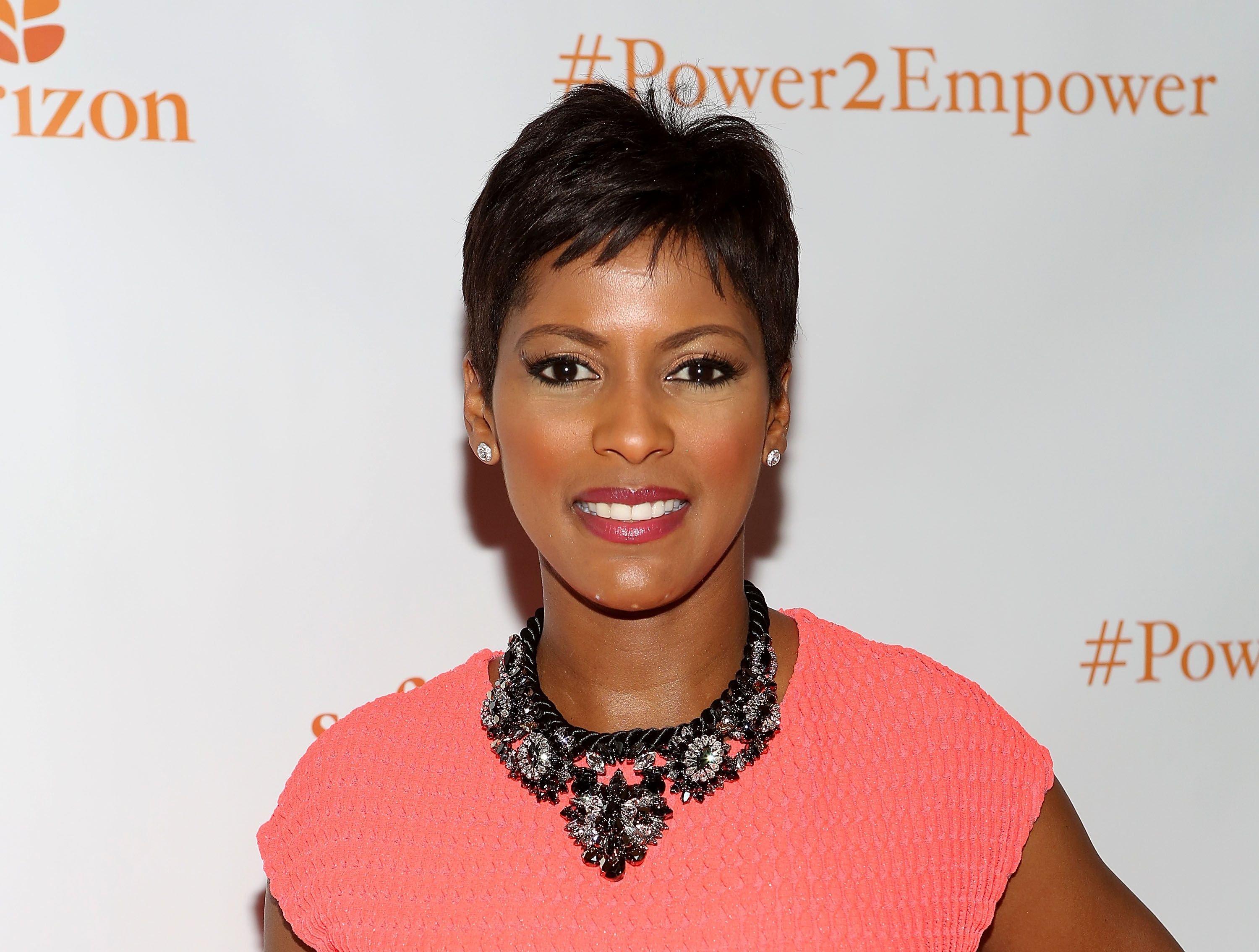 Tamron Hall at Safe Horizon's Champion Awards on April 30, 2014 in New York. | Photo: Getty Images
The shot captured little Moses outdoors holding a purple leash attached to a small dog that waited patiently. The boy looked adorable in a grey-toned hoodie coupled with a pair of sweatpants and dark sneakers.
In her caption, Hall revealed she was reminded of the love pets bring to families when she watched her son gradually fall in love with the dog named May Luv.
It made her join some other organizations to advocate for the Purple Leash Project, which is geared towards "helping domestic violence shelters across the country become pet-friendly."
Hall believes life got better thanks to May Luv and the other pets she has raised over the years. She ended her caption by urging her fans to "get involved and contribute" to the important cause.
Hall welcomed Moses with her husband, Steve Greener, in April 2019. The two lovebirds were married the same year after dating for about three.
Their journey to parenthood was not an easy one, and the couple has been candid about it. Little Moses was conceived via in vitro fertilization, and Hall later revealed the "needles" behind the whole affair in an episode of her talk show that aired in September 2019.
Some months ago, she was overwhelmed when the cute toddler had to undergo emergency surgery.
At the time, Hall, who was high risk due to numerous medical factors, kept it a secret until she received the all-clear from her doctor, which signaled things were going perfectly well.
The trials Hall went through just to conceive her son are enough to warrant a love for him that only grows deeper as he ages. Her social media pages are littered with pictures and videos she shares with him, and the proud mother does not joke about his well-being.
Some months ago, she was overwhelmed when the cute toddler had to undergo emergency surgery. However, things went smoothly thanks to the help she received from her friend and former co-worker, Al Roker.
Fans hope Hall is open to making more kids even though it seems she might be finished. Still, some remain optimistic as there are still many other options open to any couple with means.
Please fill in your e-mail so we can share with you our top stories!