Brandy's Teenage Daughter Sy'Rai Flaunts Her Natural Beauty in a Makeup-Free Selfie – See It Here
Brandy's daughter, Sy'Rai, took to her Instagram Story to show off her natural beauty with a stunning makeup-free selfie. The 18-year-old is the spitting image of her mother and she is also a talented singer.
Brandy Norwood is known as a phenomenal vocalist, performer, and actress, but her most important job is being a mom to her only daughter, Sy'Rai Smith, who she welcomed in 2002.
Now 18 years old, Sy'Rai is the spitting image of the "Have You Ever" hitmaker and the proof is in videos and photos shared by both mother and daughter. In a recent Instagram Story post, Sy'Rai flaunted her gorgeous features in a makeup-free selfie.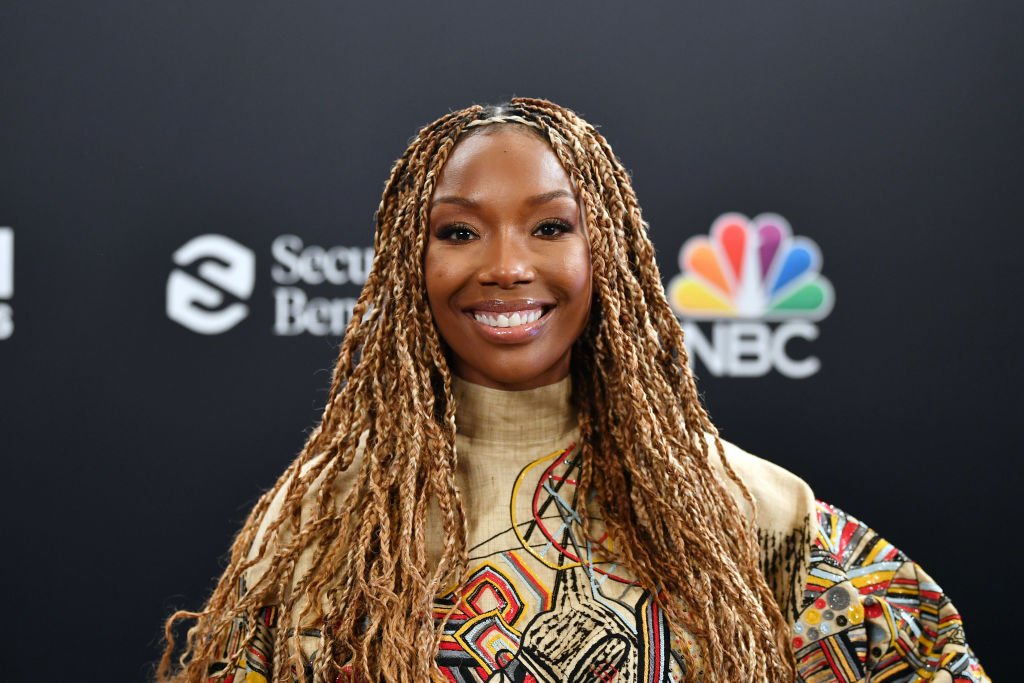 In the close-up snap, Sy'Rai posed with her face slightly turned away while keeping her gaze at the camera with her mesmerizing almond eyes. She
captioned
:
"love a day without makeup."
Rightly so, Sy'Rai's flawless face was glowing in its natural state with only a little lip gloss to enhance her plump lips. The teen looked stylish in a printed T-shirt and a yellow bandana covering all her hair except two long braids on either side of her face.
Sy'Rai also threw on a few accessories to complete her casual-chic look including gold hoop earrings, several studs on her ear, and a necklace that was tucked into her T-shirt.
Sy'Rai's selfie showed how much she looks like her mother, but beauty is not the only thing that she inherited from her super talented, super famous mom. The teen is also gifted with an incredible voice and she is passionate about music.
Brandy, who began her career at 15 years, knows all about the ups and downs of a Hollywood career.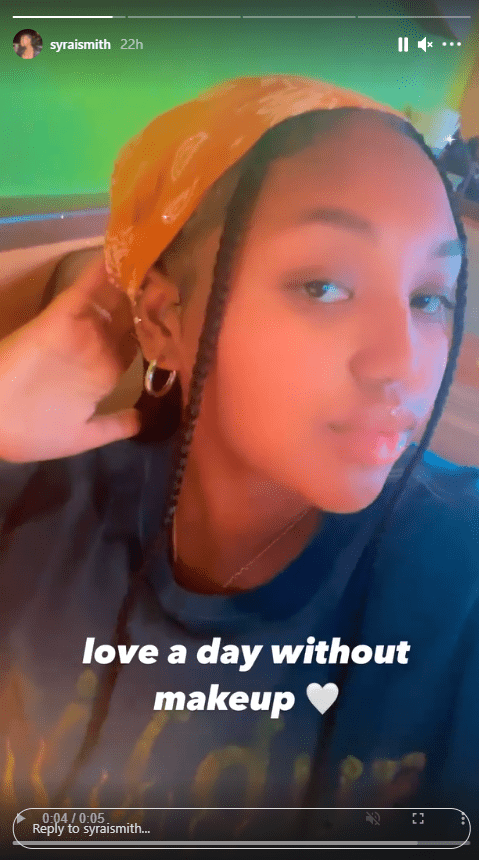 Last year, Sy'Rai released a new single titled "At Your Best" which sampled another music icon, Aaliyah's 1994 single of the same name. Even Brandy, who once served as a judge on "America's Got Talent," agreed that her daughter's voice was angelic.
Not only is Sy'Rai a talented singer, but she is also an influencer, a designer, and a go-getter. This combination of attributes led her to start her own clothing label, Privileged Apparel LA, in 2019.
With her artistry and ambition, Sy'Rai stands to have a successful career in fashion and entertainment, especially with the guidance of her mother, a Grammy Award-winning singer and an established actress.
Brandy, who began her career at 15 years, knows all about the ups and downs of a Hollywood career. She told People that as she navigated through child stardom to womanhood in the public eye, it's her family who helped her stay grounded.