Fans Say Brandy & Her Daughter Sy'Rai Look like Sisters after Seeing Them in a New TikTok Vid
Brandy and her teenage daughter Sy'Rai were mother-daughter goals in a delightful new clip on social media, and fans were smitten as they thought the duo rather looked like sisters. 
Brandy's ageless looks were on display in a recent TikTok video she put up featuring her 18-year-old daughter, Sy'Rai Smith. The pair looked radiant, showing off their mother-daughter bond.
Brandy and her daughter stood indoors, up-close to the camera as they mouthed the "best friend" audio on the clip-sharing app. The "Full Moon" singer donned a blue ensemble with a plunging neckline.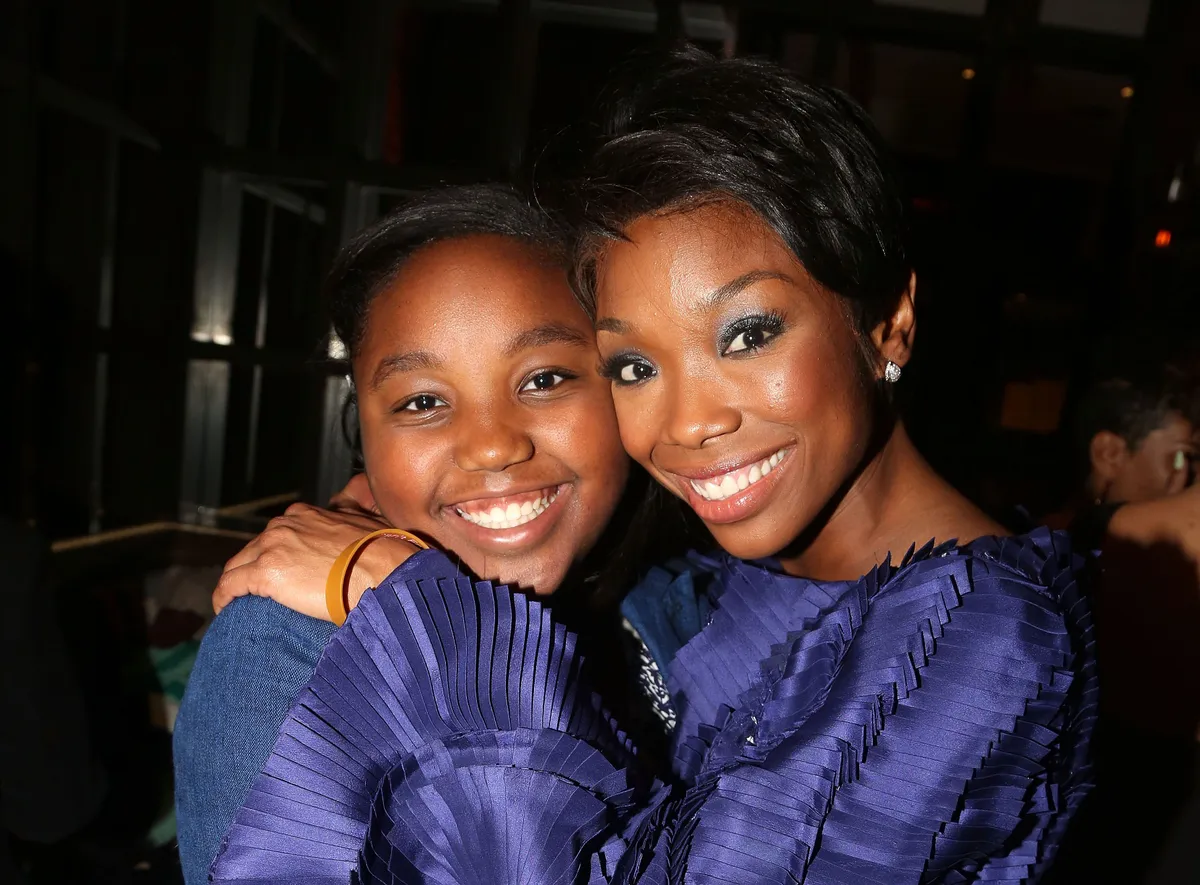 Brandy's long jet black hair came down her shoulders as she rocked a stunning makeup look. Sy'Rai looked equally gorgeous in a see-through black and gold patterned blouse and black pants. 
She styled her braids in two buns while leaving two strands out to flatter her diamond-shaped face. She sported some gold jewelry on her neck and wrist. Through the clip, Brandy and her girl stole hearts with their "best friends" declaration.
The clip made it to Instagram, where admirers teemed with sweet words, showing they were captivated by how much they looked like sisters. A lovestruck fan stated this sentiment.
Another agreed, adding that Brandy looked like Sy'Rai's twinnie. One person gushed over the "Human" crooner's looks, alluding that she was "frozen in time." 
Sy'Rai served as her mom's maid of honor when she was planning her marriage.

More people thought the pair were an inspiration as they wished for such a sweet relationship with their moms. Others could not get past Brandy's ageless looks.
In 2002, Brandy, a 23-year-old music star, became a first-time mom. She and her then-husband Robert "Big Bert" Smith ushered in parenthood, which came amid the success of her album "Full Moon."

There was not much information surrounding Sy'Rai's birth at the time, but a statement relayed that both mother and child were doing fine and resting. Moving forward, fans became privy to the singer's journey to motherhood via her MTV show, "Diary Presents: Brandy: Special Delivery."
These days, Sy'Rai has proven to be more than just her mom's daughter. She is also the Grammy-winning singer's best pal. In 2013, the pair were spotted in public going for a spin at Disney Park in California.
At the time, Sy'Rai served as her mom's maid of honor when she was planning her marriage to Ryan Press. The duo showed they were best buddies while enjoying the outing.