Cecily Chapman Is All Shades of Beautiful As She Poses Seductively in Azure Fishnet Bodysuit
Cecily Chapman looked all kinds of beautiful as she posed in a seductive azure fishnet bodysuit in a new photo she shared on Instagram. 
Cecily Chapman, the daughter of the late Beth Chapman and adopted daughter of Dog the Bounty Hunter, wowed her followers on Instagram with a new photo she posted this week. 
In the photo, Chapman posed seductively in a pretty blue-toned fishnet bodysuit. In the selfie, Chapman showed off her gorgeous winged eyeliner makeup look and pretty nude lipstick. 
She posed with her face close to the camera while the rest of her body made up the photo's background. The cheeky photo showed off her figure and beautiful curves as she posed in the revealing bodysuit.
Chapman's Instagram followers took to the comment section to compliment her. Many said that it was a gorgeous and sexy photo, and others remarked that she looked beautiful like her late mother:
"You're so really beautiful as your mother was🙌❤️🔥"
Chapman lost her mother in June 2019 after a battle with throat cancer. Since her passing, Chapman has honored her mother in several different ways, including celebrating the first anniversary of her death and a clothing line. 
Chapman threw a wonderful and touching event for the first anniversary of Beth's death last year. The celebration involved a hike on one of the family's favorite trails in Hawaii, as well as a paddle out that involved a group prayer.
Dog has found love again with his fiancee, Francie France. He feels that she was picked for him by God.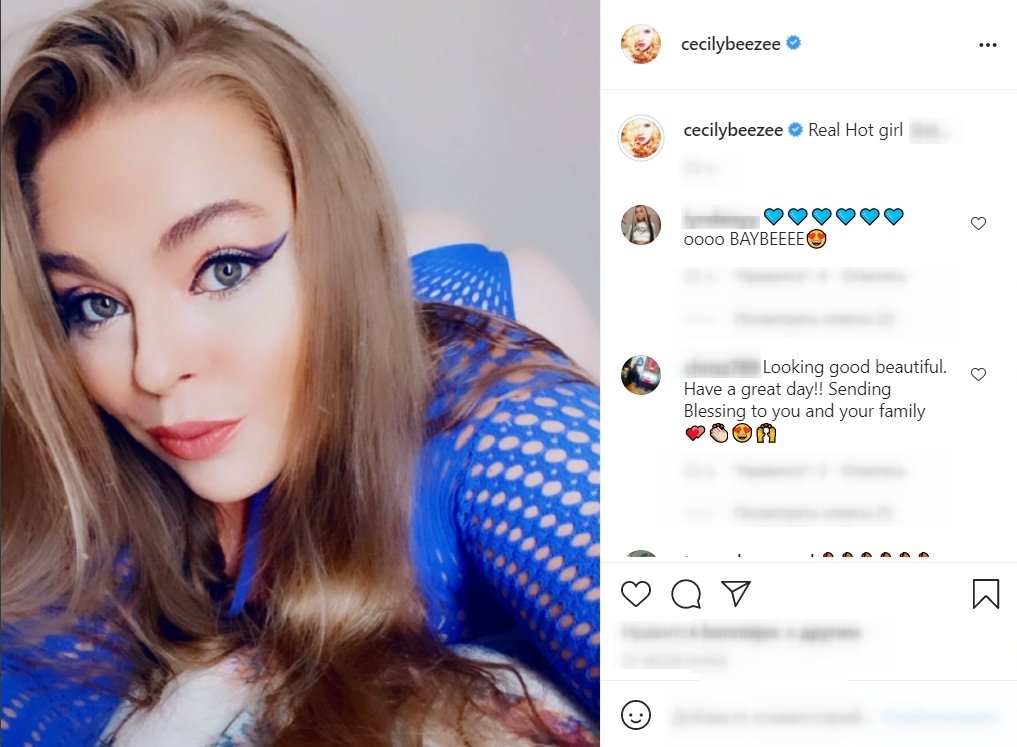 Chapman encouraged the family's friends and fans who could not join the events in Hawaii to go on a hike or walk out in nature, take a photo, and post to social media with the hashtag #fortheloveofbeth. 
The loving daughter also created a few merchandise items to honor Beth. She made various t-shirts, beanies, hoodies, and caps with "For Beth" written on them. In one of her posts about the items, Chapman wrote:
"Everything I do, I do it #ForBeth @oneloveonetribeapparel"
Chapman was also thinking about honoring her late mother in another special way by wearing her wedding dress. In late 2020, Chapman spoke to The Sun about possibly wearing her mother's wedding dress for her own wedding. 
Chapman and her fiancee Matt plan to have a Halloween or Christmas wedding this year. In discussion with The Sun, Chapman revealed that she thought her mother's wedding dress was beautiful. 
Beth married Duane "Dog" Chapman in 2006. Once they were married, Dog adopted Chapman. The pair stayed married until she died in 2019. Fans watched their relationship play out on the family's reality TV. 
Dog has found love again with his fiancee, Francie Frane. He feels that she was picked for him by God. The pair met six months after Beth's passing and bonded of their mutual grief of having lost a spouse to cancer.