Usher Glows Hugging His Pregnant Girlfriend Jennifer as He Is Expecting His 4th Child
"Confessions" singer Usher is welcoming his fourth child with girlfriend Jennifer Goicoechea, who also works in the music industry protecting artists' rights. 
Taking to Instagram, Usher's girlfriend, Jennifer Goicoechea, shared sweet pictures. The R&B artist glowed with joy in the shots, hugging his pregnant partner who will be giving birth to his fourth child. 
In the two pictures shared, both of them were smiling widely. They looked at the lens in the first and glanced lovingly at one another in the second.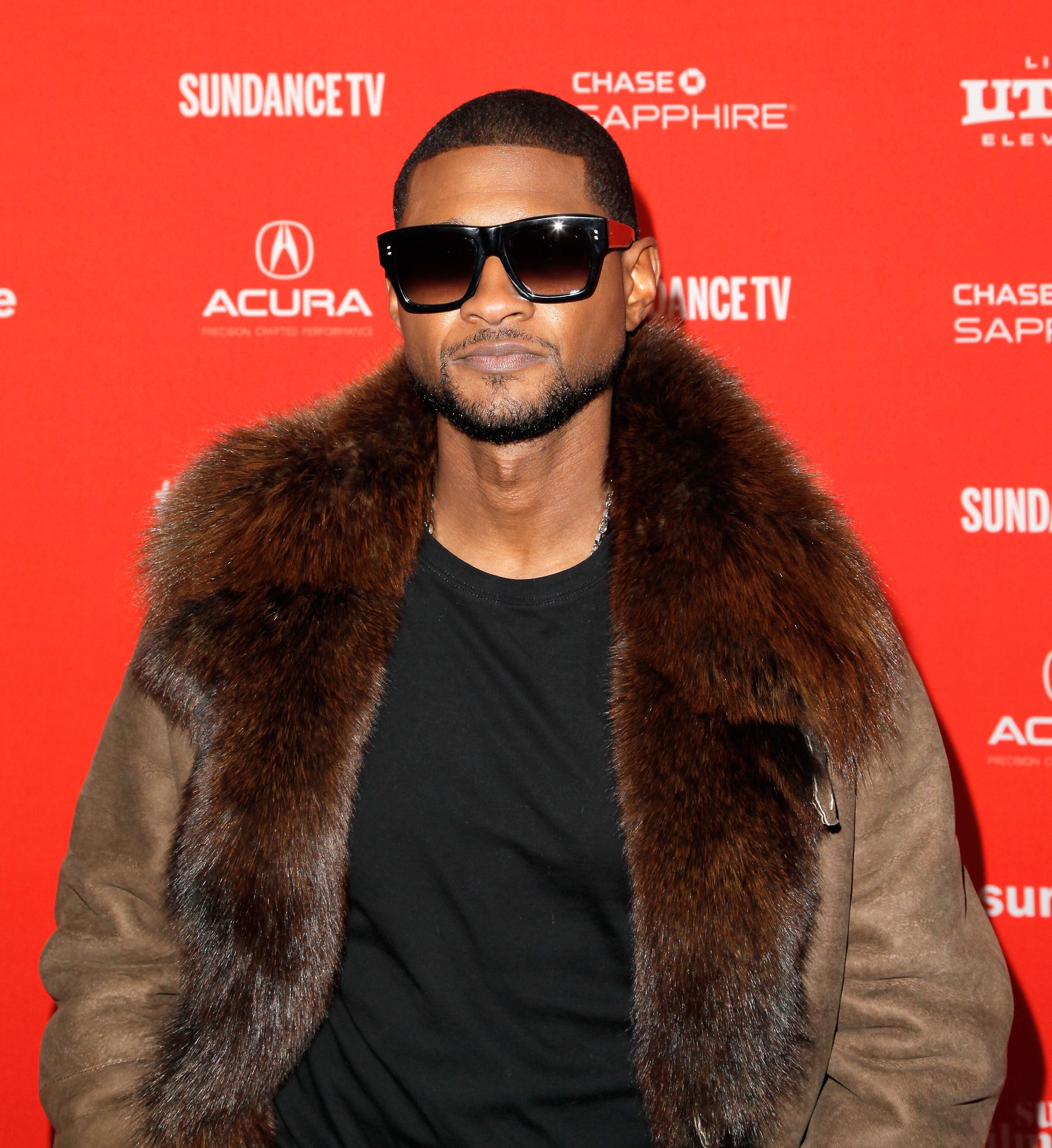 MY BOO
They were both stylish, dressed in all black from top to bottom, the music artist lovingly and delicately placing his hands onto her belly. Taking to the caption, he wrote: 
"Another One" in my @djkhaled voice #Iheartawards. 🥰😘"
Goicoechea's dark shimmering hair was slicked back, eventually landing in a tight and long braid that fell over her shoulders. She also held her bump, one hand lovingly brushing against her beau's. 
SHINY ELATION
Sporting pink nail polish, Goicoechea added a small splash of color to her dark ensemble. Both of their eyes sparkled, lighting up more when they looked at each other.
[Goicoechea] assists in the protection of musical copyrights.
Fans and followers adored the post of the two lovebirds, remarking on how cute they are and congratulating them on the upcoming birth. The post received around 6000 likes. 
CHILDREN GALORE
Usher has two sons, Usher V (13) and Naviyd Ely (12) from his previous marriage to Tamika Foster. He shares a daughter, Sovereign (8 months), with his now-pregnant girlfriend.
The news of Goicoechea's pregnancy came into the public eye under a year following Sovereign's birth.  Usher has said that his two sons are enjoying having a little sister. 
The birth of Sovereign added positivity to his life during a challenging time in the world, he said. He believes that other couples who have had children now are also experiencing this hope due to their newborns. 
MORE ABOUT USHER'S GIRLFRIEND
Usher's girlfriend works in the music business. She assists in the protection of musical copyrights done through the nonprofit organization ASCAP.
Whispers surrounded the two during the course of 2019. Their relationship was finally confirmed via an Instagram picture shared in October of that same year.
In January of this year, Goicoechea shared an Instagram story of the duo spending time with Sovereign. Usher puckered up to kiss his girlfriend while she lovingly held their baby. 
Their cute baby was in a carrier that was strapped to Goicoechea's figure. The story showed them in front of Alabama's Selma Historical Bridge Crossing.