Tiger Woods Opens up about Rehab during His First Interview since His Car Accident
Golf legend Tiger Woods opened up on the painful rehab he went through following his horrific car accident, which left him with multiple injuries.
Three months after suffering a horrific car accident, golf legend Tiger Woods has granted his first interview where he spoke candidly about his painful experience with the crash.
The 15-time major champion opened up about how different and challenging life has been since the crash, noting that his single focus remains to regain strength on his injured leg.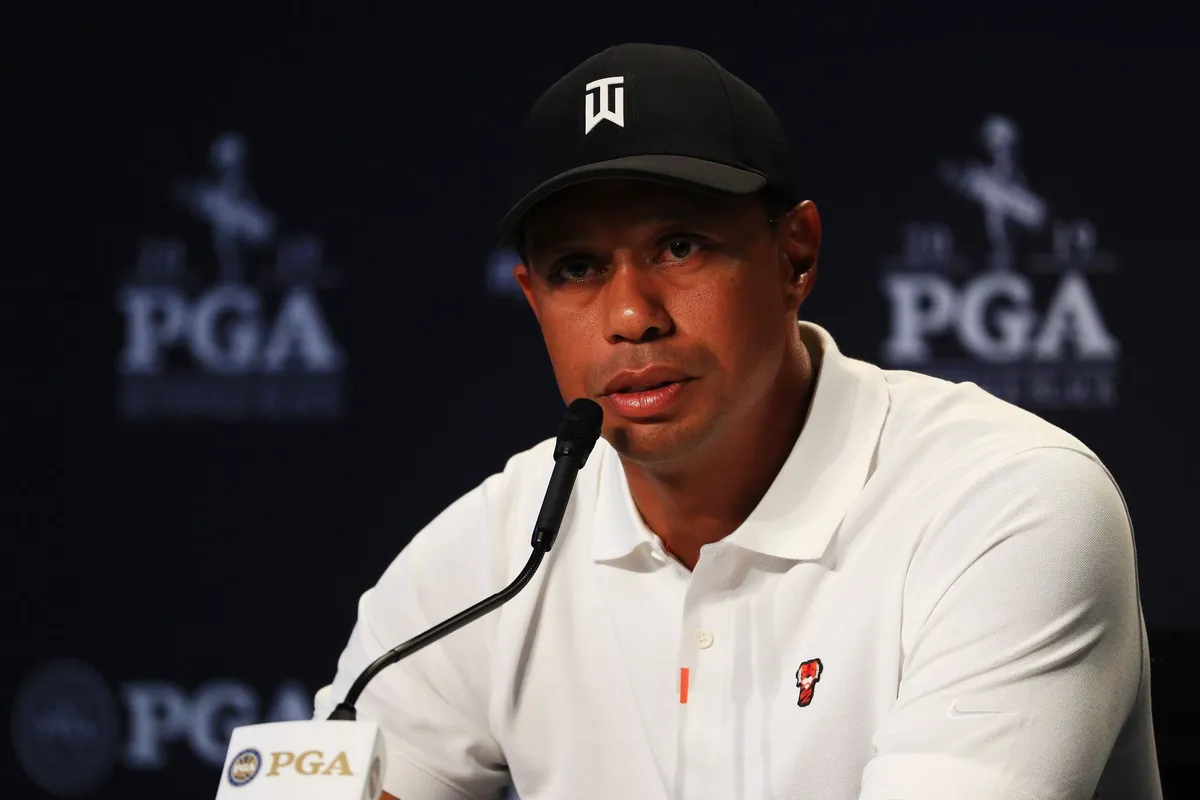 Speaking of his challenges, Woods noted that his rehab process was the most difficult he has had to go through despite suffering a series of injuries in his trophy-laden career.
The rehab program is targeted at restoring Woods' right leg, which suffered severe damages during the single-car crash on February 23.
Authorities revealed that the sports icon was speeding while driving his car and suddenly went over to the wrong side of Hawthorne Avenue and struck a tree off the side of the road.
Reports revealed that the father of two was first discovered by a man who lived near the accident in Rolling Hills Estates. Woods was reportedly found unconscious and said he had no memory of what had happened.
The 45-year-old suffered a series of injuries which included comminuted open fractures to his tibia and fibula bones in his right leg. The golf professional needed surgeries at the Harbor-UCLA Medical Center to correct his bone injuries.
Sources close to the golf pro remarked that he remains in good spirits and is happy to be around family.
Afterward, the 45-year-old was transferred to Cedars Sinai, and in mid-March, he was subsequently brought back to South Florida to continue his rehab from home.
Woods refused to offer an answer to questions surrounding his return to golf but noted that he has his eyes set on a full recovery before deciding on his illustrious career.
The five-time Masters champion has had to battle a series of career-threatening injuries over the last few years. His recent accident happened two months after he had a microdiscectomy, his fifth back surgery.
In addition, Woods has had five surgeries on his left knee, the most recent in 2019, but he would hope to have gone past that nightmare after making a full recovery.
Last month, the father of two updated his fans on his health with a lovely picture of him smiling while standing on crutches with his right leg in a walking boot. Sources close to the golf pro remarked that he remains in good spirits and is happy to be around family.