Maria Menounos Gets Emotional While Opening up for the 1st Time about Her Grief after Mom's Passing
Maria Menounos returned to her show, "Better Together," recently, where she opened up for the first time about losing her mother. The television personality sadly lost her mother to cancer.
In December 2021, Maria Menounos, 42, had to become a caretaker for her parents after they were diagnosed with the COVID-19 virus. Her parents were placed in different hospitals.
This made it difficult for the star to take care of them. Sadly for the television personality, in April 2021, Maria lost her mother, Litsa Menounos, to brain cancer after a longtime battle.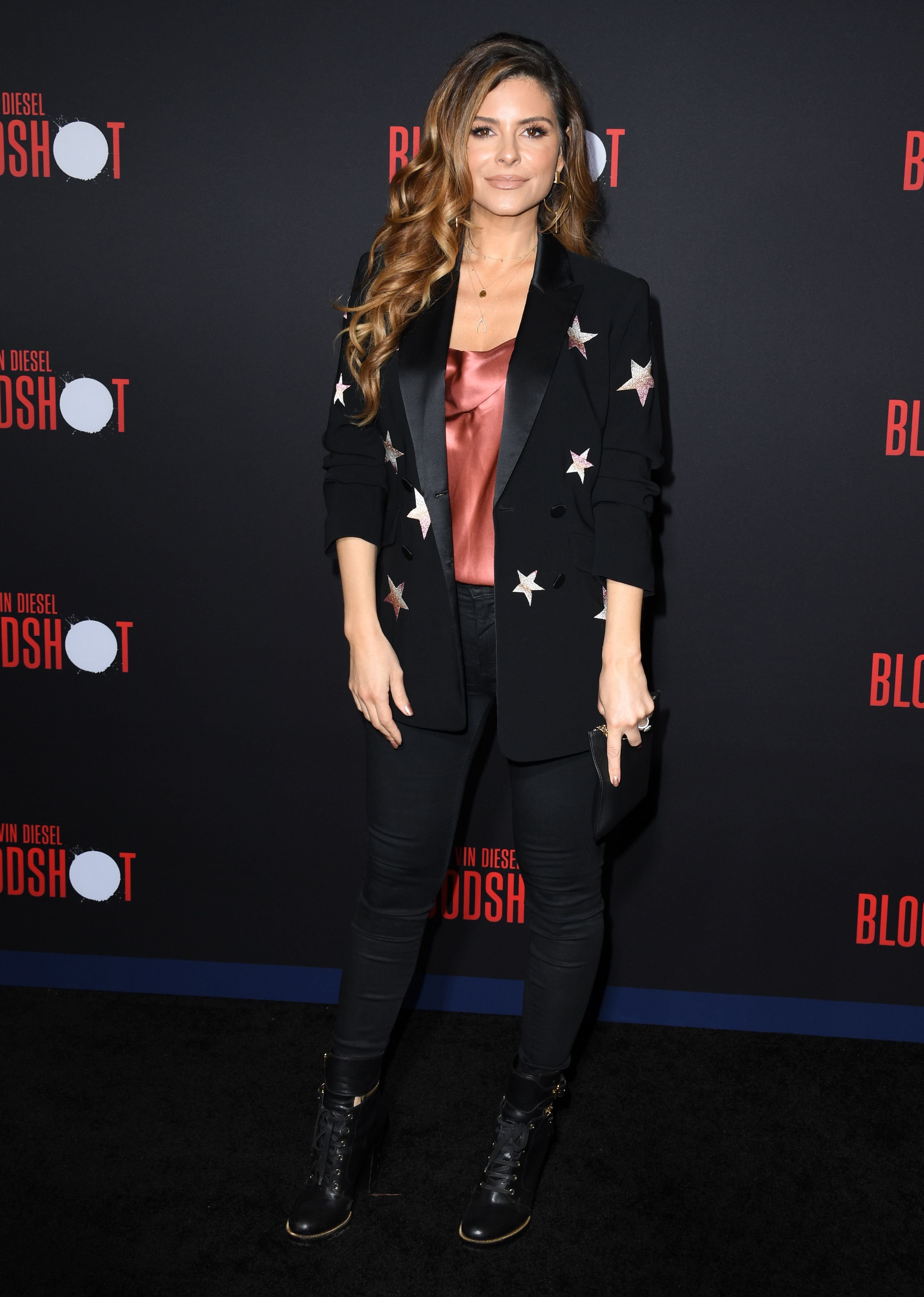 Last Thursday, Maria returned to hosting her show, "Better Together," where she opened up about her grief. Her mother had been battling her diagnosis for more than four years before her death.
The star ended up wearing herself thin, trying to look after everyone. She had an intervention from friends after her mother passed away, which led her to a revelation that helped her heal.
On her show, she confessed that she realized she had been running on an empty gas for a long time. The star realized that she'd get enough energy to move to the next step, and then she would crash again.
That's when Maria made the choice that she needed a thirty-day break. She emotionally confessed that she'd never allowed herself to have some time before, so this was an important step.
After her mother's death, on May 2, 2021, the former "E! News" host took to Instagram to share a touching image of her cuddling her parent in bed. The black-and-white photo also included a dog.
Maria captioned the post by wishing her mother a peaceful rest after struggling with stage-four brain cancer. She also noted how God had loved Litsa so much that He took her on "Greek Easter."
The entertainment reporter was luckily able to mend her relationship with her parents before her mother's death. They once got estranged from her because of who she was dating at the time.
Maria was seeing producer-director Keven Undergaro, and her father disapproved of him because of his Italian-American heritage. The star pretty much got disowned with no access to her home or education.
Prince Harry unable to grieve following Princess Diana's death https://t.co/gSVyfMIMhj

— HELLO! (@hellomag) May 28, 2021
Fortunately, the Emmy Award-winning correspondent's father saw how Undergaro loved her and came around. The couple got engaged in 2016 and got married on live TV the following year on New Year's Eve.
Someone else who's spoken up about loss is Prince Harry, who lost his mother, Princess Diana, in 1997. In 2017, he confessed that 20 years after her death, he was still struggling with the shock of the loss.