Newlywed Couple With Dyslexia Visited a Bookshop on Their Wedding Day – Inside the Story
Janine and Joe Shuter visited Blackwell's after tying the knot five years after having their first date there. Read on to see the sentimental reason behind this special spot for the couple. 
Janine and Joe Shuter made their wedding day all about books and supporting their local book shop. The newlyweds included a special visit to Blackwell's on their special day because the book store is a significant location in their relationship. 
Not only did Janine and Joe's love story start at the book store when they had their first date there five years ago, but the husband and wife also share a love for literacy despite their dyslexia.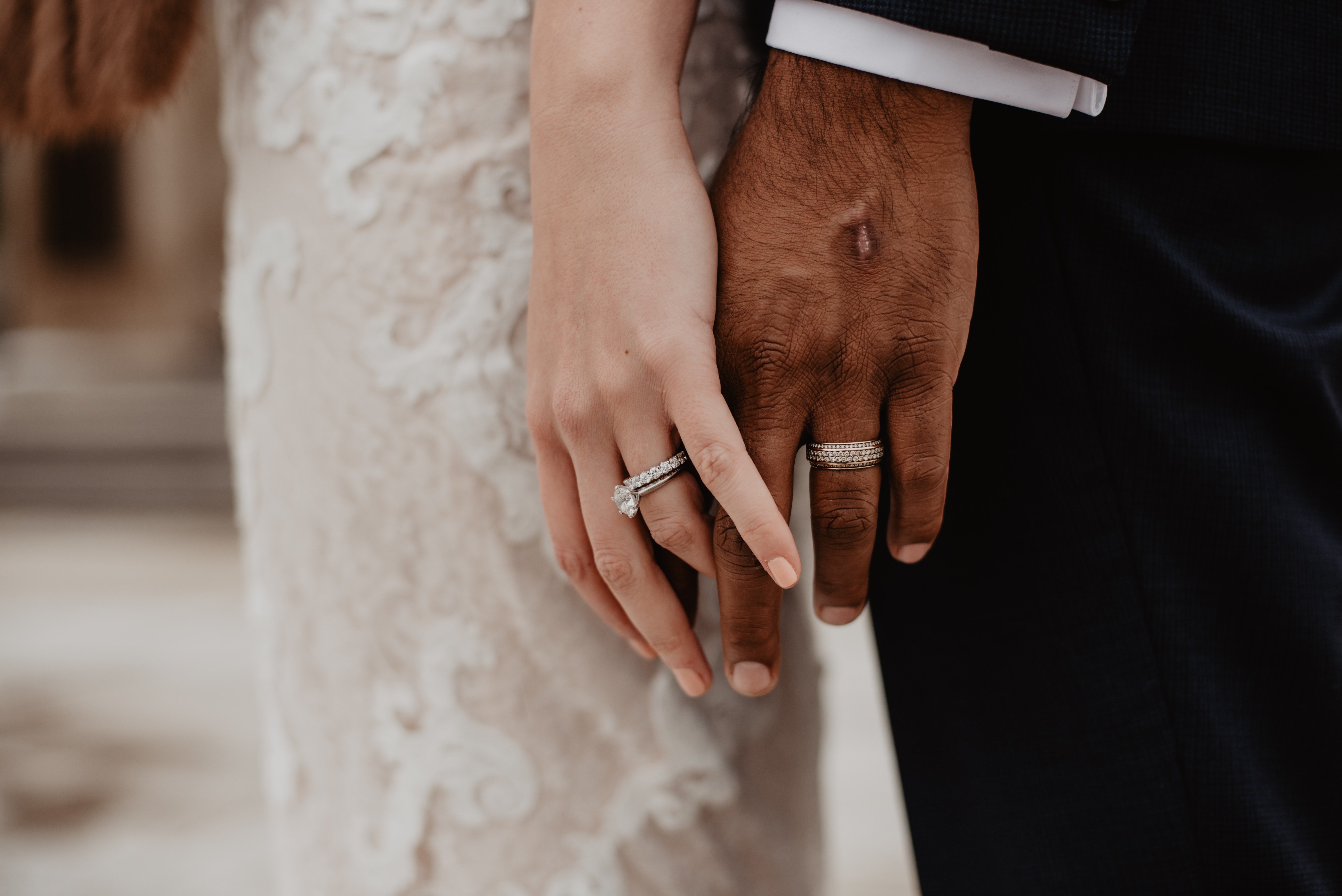 ALL LOCAL
The Shuters stuck with the theme of books for their wedding, asking guests to trade in the traditional wedding gifts for book vouchers from Blackwell's so that they can further elaborate on their book collection. 
Blackwell's was the perfect first stop for the literacy-loving couple, whose love was ignited over a shared love for books, local book shops, and the experience of reading. The bride noted: 
"We both love local bookshops, sitting in and having a cup of coffee."
Wedding bells at Blackwell's

Many many congratulations to this happy couple who visited the bookshop on their wedding day, after meeting for their first date here five years ago.

Our day has been made! Thank you. pic.twitter.com/0s6zcFQjj8

— Blackwell's, Oxford's Bookshop (@blackwelloxford) May 25, 2021
BOOK SHOP EXCITEMENT
The staff at Blackwell's couldn't hide their elation over the Shuters choosing to visit their store on their wedding day. The book store shared a sweet snap of the newlyweds in the shop, congratulating them on their big day. 
The two met each other on a blind date but quickly discovered that it was not the first time that they had crossed paths. 
Joe's dad shared that after the couple spoke to the store manager, she broke down into tears as she was overwhelmed by the couple's dedication and support of Blackwell's. 
Sometimes google alerts throws up an absolute gem. Congratulations on your big day Janine and Joe Shuter! @blackwelloxford is a fabulous place to spend it. And we hope you enjoy Eight Ghosts, as well as many happy years together.https://t.co/ZQo37GHpd6

— September Publishing (@septemberbooks) May 28, 2021
AMAZON AND LOCAL
Janine admitted that the couple also purchases some of their reading material online due to the cheaper prices but are also determined to support their local Blackwell's. She said: 
"It is history, and because it is local — and don't get me wrong, we still shop at Amazon, it's about what you can afford — but we know how important local bookshops are."
The couple shares an impressive book collection that holds more than 880 books. The collection will expand now that Janine and Joe have some vouchers they can spend at the store after the wedding. 
"It was always planned to go book shopping on the day and thankfully we managed to get to Blackwell's. It was really important for us to go there on our wedding day."https://t.co/9wUhT4m75S @OxMailLiamRice @TheOxfordMail

— Blackwell's, Oxford's Bookshop (@blackwelloxford) May 30, 2021
SIGNIFICANT MEETING
Zachary Frankel and Alex Olsman also share a unique beginning to their relationship. The two met each other on a blind date but quickly discovered that it was not the first time that they had crossed paths. 
After being set up on a blind date through a mutual friend, neither Olsman nor Frankel expected to meet someone from their childhood but found out that they attended the same Montessori preschool in Philadelphia. 
Married Couple Realize Years Later They Were Side by Side in Preschool Photo: 'Meant to Be' #PEOPLEtheTVShow pic.twitter.com/rJSxYXhZY7

— People (@people) February 9, 2021
They started putting the pieces together when they found out that they grew up in the same area and knew many the same people from their childhood years before discovering that they were in pre-school together. 
The couple found proof of their pre-school connection when Olsman's mom dug up an old photo showing the two standing side-by-side in a class picture. They are now married.