'Dukes of Hazzard' Star John Schneider Opens up About His Relationship With Denver Pyle
On "Dukes of Hazzard," John Schneider played the role of Bo Duke while Denver Pyle took on the role of Uncle Jesse. The pair had quite a close relationship until Pyle's death.
"Dukes of Hazzard" aired on television from 1979 until 1985. During that time, John Schneider, 61, built a lasting friendship with co-star Denver Pyle who played the role of Uncle Jesse.
Schneider was only 18 when he moved from Atlanta to California to act in the series. He had just graduated from high school when he had his big break on the fan-favorite show.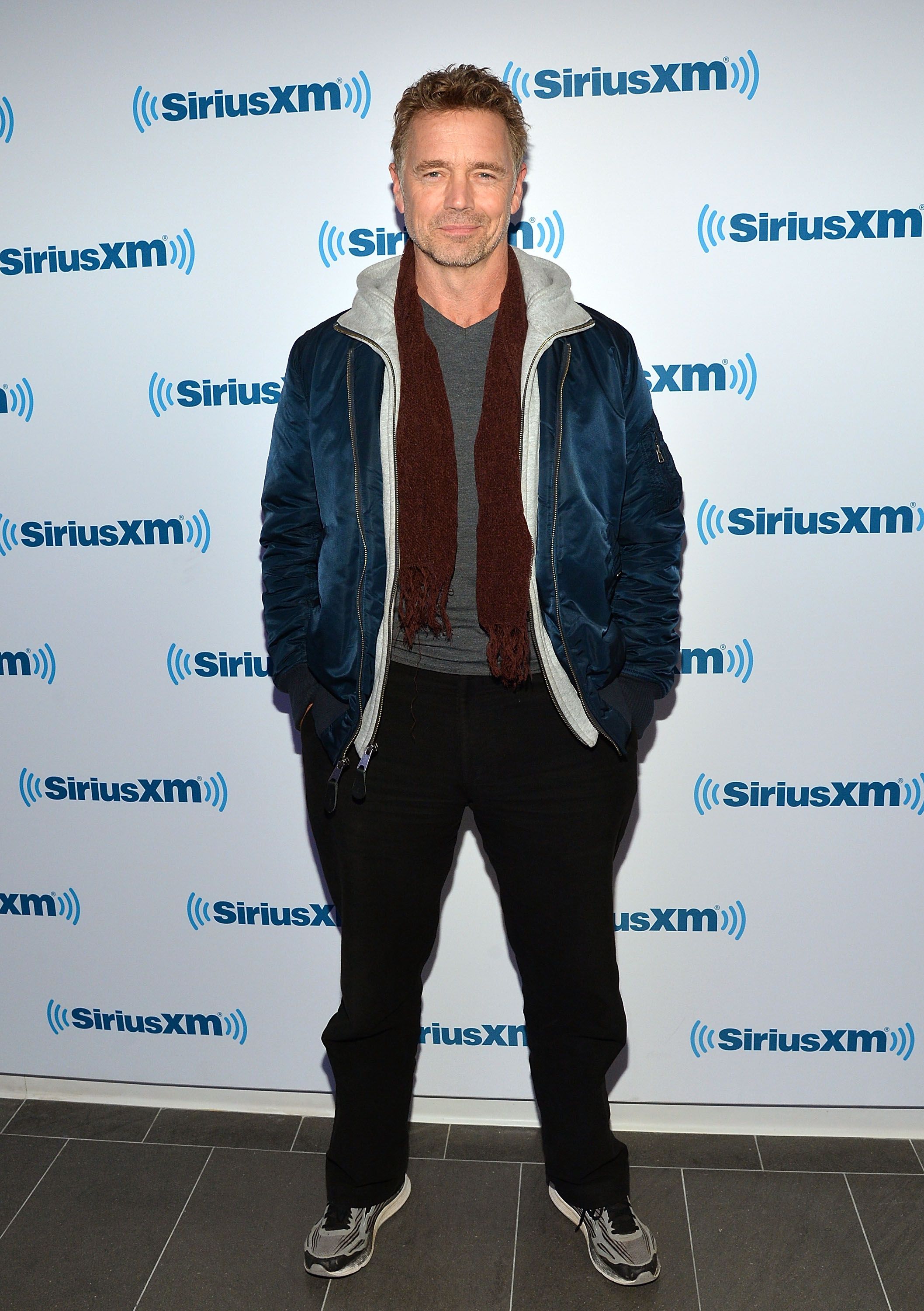 When "Closer Weekly," asked him to share some of his favorite memories from shooting the show, the actor mentioned Pyle. He recalled sitting with Pyle talking about "The Doris Day Show."
The older actor starred as Buck Webb on "The Doris Day Show," and he and the "Dancing With the Stars" alum would discuss what it was like for him to work with stars John Wayne and John Ford.
Happy Birthday Uncle Jesse! Denver Pyle would have been celebrating his 99th birthday today! What's your favorite scene of Tom and Uncle Jesse? pic.twitter.com/DZH3kqDHSA

— Tom Wopat (@wopatofficial) May 11, 2019
Schneider also recalled how they would talk about life as a general topic as well. He confessed that he actually regarded Pyle as a real-life uncle, and they were "thick as thieves" for all the years they worked together.
Sadly, Pyle passed away in 1997 at the age of 77 from lung cancer. Less than two weeks before his death, he'd gotten the strength to attend the unveiling of his star on the Hollywood Walk of Fame.
Happy Birhday to Denver Pyle from the Dukes Of Hazzards!#Retweet if you love this show!#TV #Memories pic.twitter.com/G2ybuyguwq

— DoYouRemember? (@DoYouRemember) May 12, 2018
Years after the "Dukes of Hazzard" finished, Schneider continued to establish himself as a well-known all-around star. He's done some theater, recording work, and more acting jobs on television.
Some people might recognize him from "Smallville" and "The Haves and the Have Nots." He's also the co-founder of Children's Miracle Network, along with famous singer Marie Osmond.
Hey everyone! In about 10 minutes, we'll be kicking things off on Talk Shop Live with my latest trucker lifestyle inspired #country album #TruckOn!! Come tune in and get yourself an autographed copy while you're here! 🚛🇺🇸🤠 #yeehaa https://t.co/Y9wISYyWyP

— John Schneider (@John_Schneider) May 6, 2021
Besides those accomplishments, Schneider has also worked as a producer, a writer, and a director. His latest film is titled "Switched," and it is currently streaming on Pure Flix/Sony.
He's featured in more than 75 television series and movies so far. The actor has appeared in "Dr. Quinn, Medicine Woman" and has managed to release ten music albums under his name.
Uncle Jesse (Denver Pyle) would have been 100 years old today! Happy Birthday! What's your favorite Uncle Jesse phrase? pic.twitter.com/7gjB23fqgH

— Tom Wopat (@wopatofficial) May 11, 2020
In turn, the late Pyle made his mark on television early on by portraying the patriarch of the Darling family on "The Andy Griffith Show." Schnieder's friend had hundreds of smaller roles on television too.
However, he found widespread recognition as Uncle Jesse on "The Dukes of Hazzard." Before all of those, he'd starred in several Western films and also had a pivotal role in "Bonnie and Clyde."