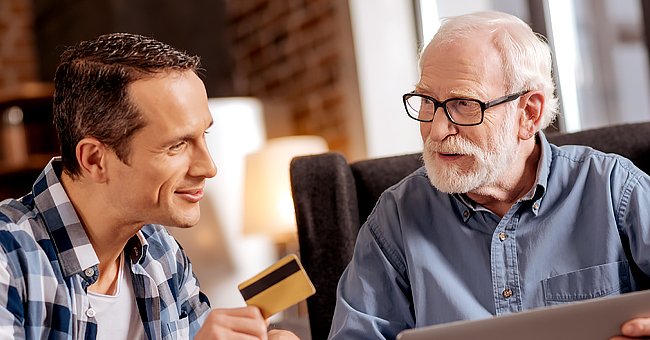 Shutterstock
Daily Joke: Man Took His 90-Year-Old Dad to the Mall to Buy Some New Shoes
Younger people have a lot to learn from being around older ones. They always have the best response for almost every situation. This joke is an all-time classic that shows why one should not joke around with older people.
A man needed to buy some new shoes for his 90-year-old dad, so they both went to the mall. After getting the shoes, they decided to go to the food court to grab some bites for their hungry stomachs.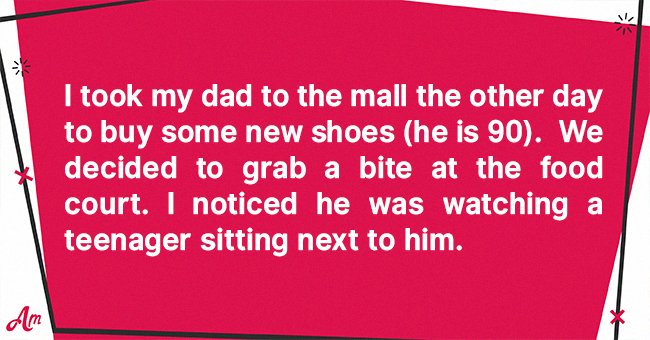 Source: Amomama
A teenager was sitting around them, and the man noticed that his elderly father could not stop staring at the teenager sitting nearby.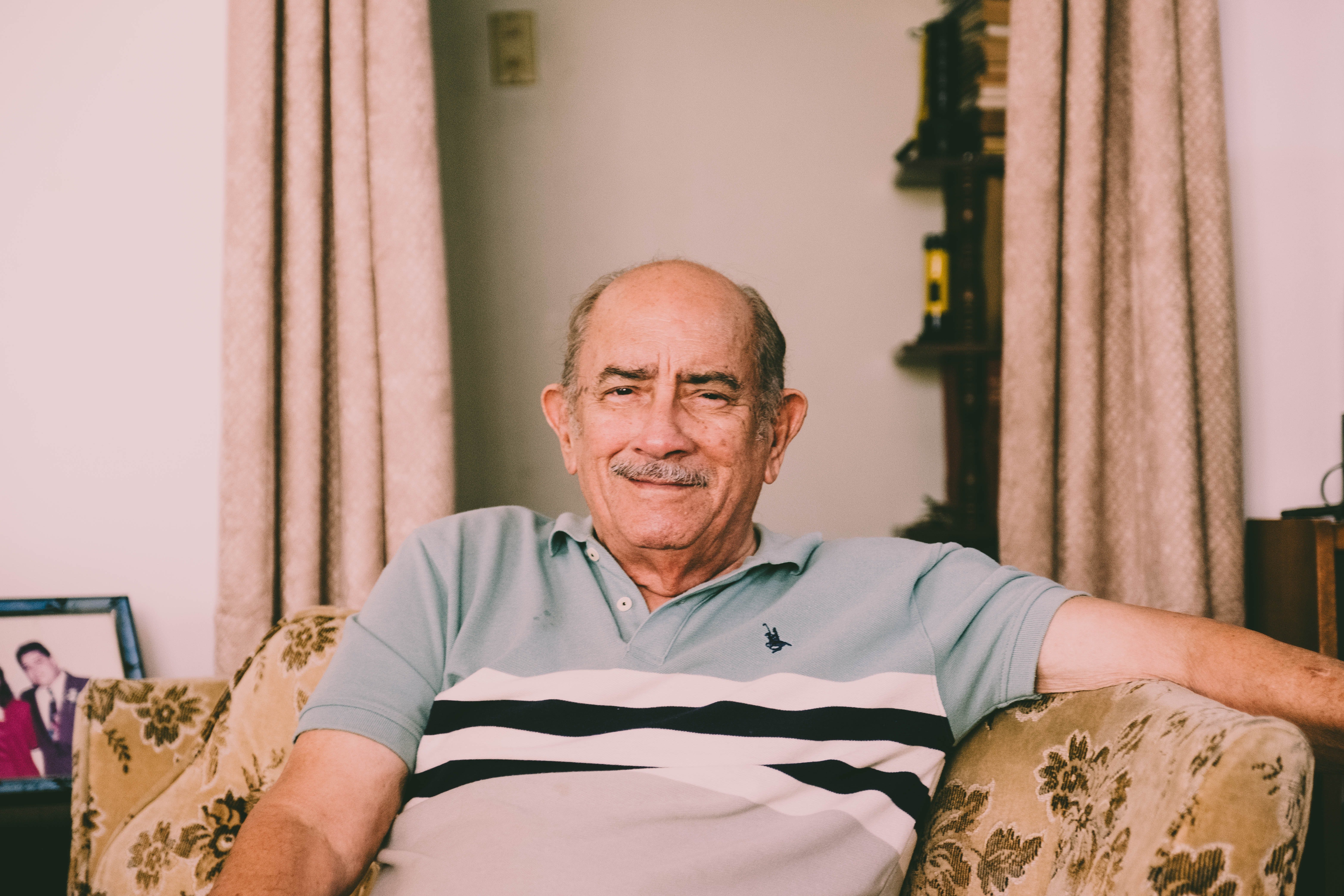 An elderly man sitting on a couch. | Photo: Pexels
Although he wondered what was going through his father's mind, however, knowing his father, the man kept quiet and did not ask.
The old man probably had his reasons to stare based on the boy's looks which to be honest was a bit too eccentric and interesting to look at.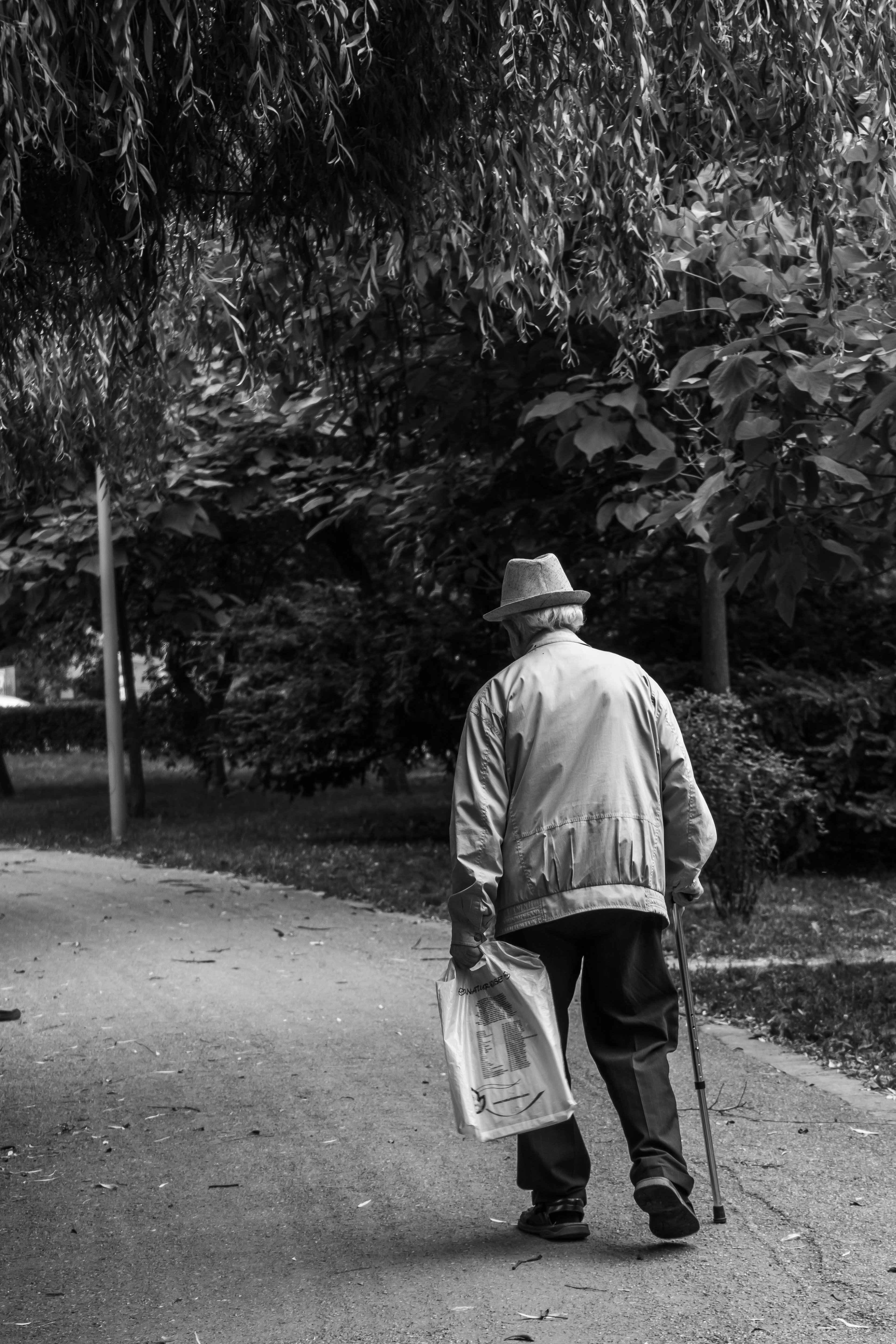 A man walking in the park wearing a hat. | Photo: Pexels
The teenager's hair was spiked and dyed in several colors, orange, green, blue, red. He had rainbow colors on his spiked hair.
The teenager noticed that the older man kept staring at him and became uncomfortable. He would look around and find the older man's gaze firmly on him.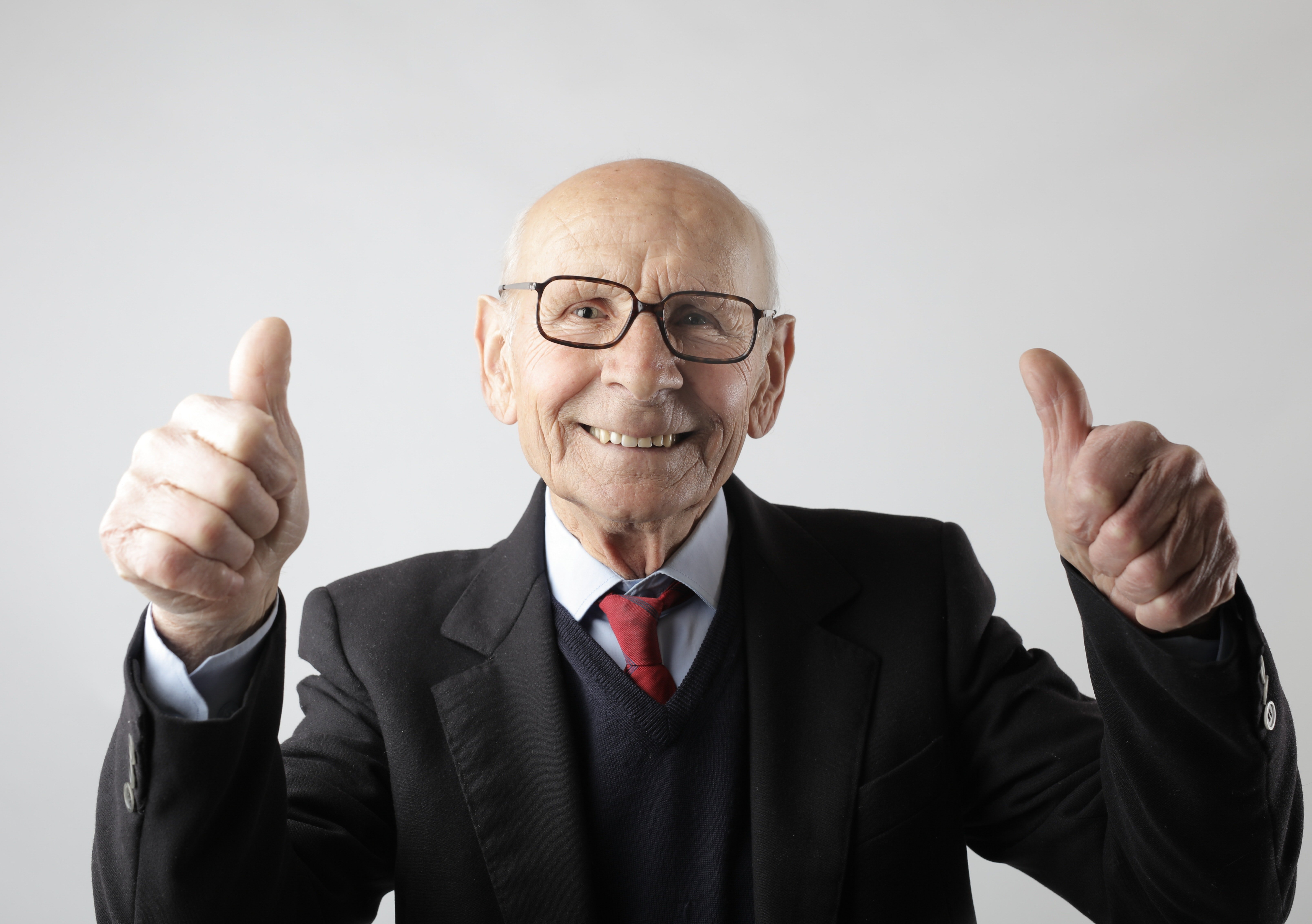 A man in a suit showing two thumbs up. | Photo: Pexels
When the teenager realized he could not hold it anymore, the young lad calmly walked up to the 90-year-old man and asked him,
"What is the problem, old man? Have you not done some wild things in your life?"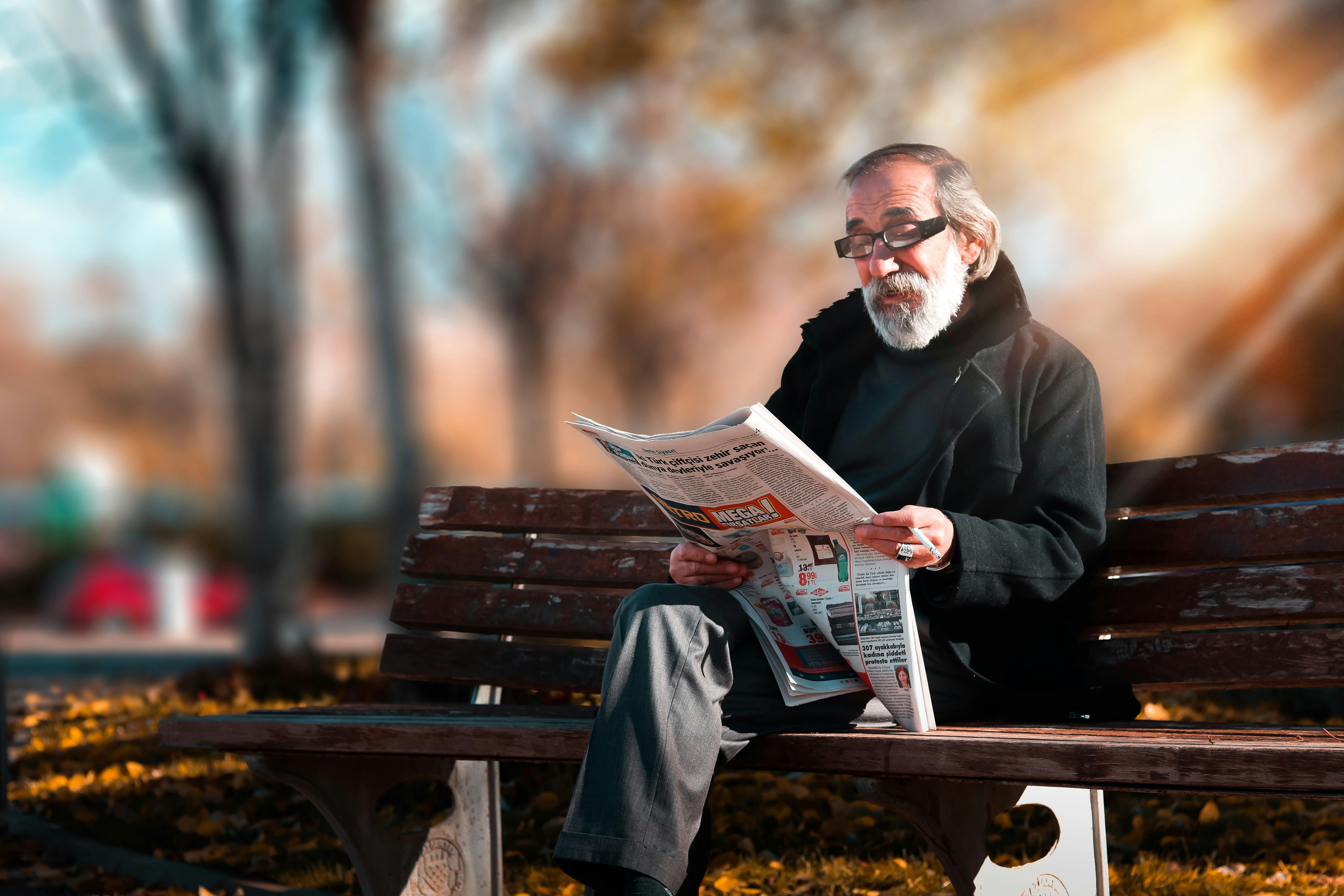 An old man sitting in the park. | Photo: Pexels
The man knew that his 90-year-old father was about to drop a classic. He quickly swallowed his food to not choke on it by the time his father responds. The old man looked at the young boy firmly, and without batting an eye, he responded:
"I got drunk once and had sex with a peacock. I was just wondering if you were my son."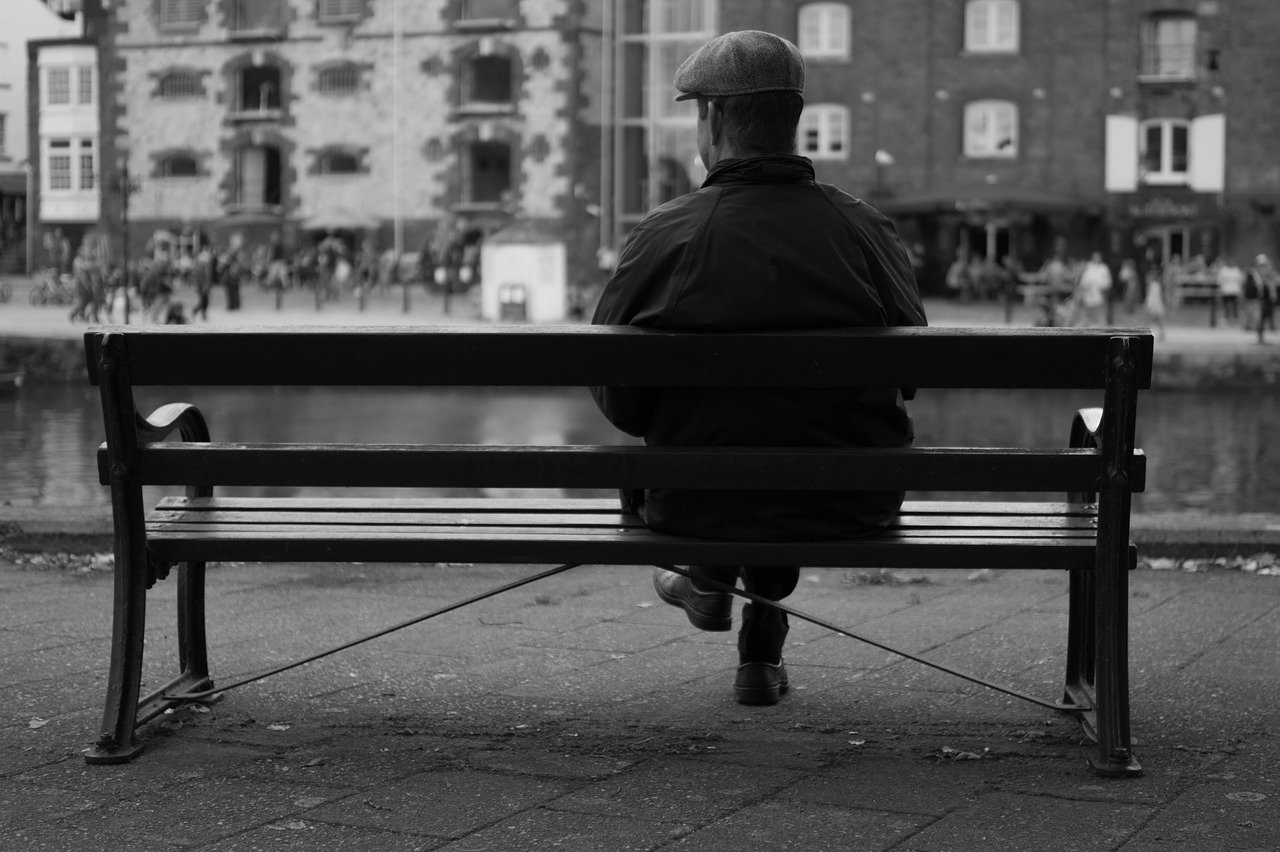 A black-and-white image of a man sitting on a bench looking at the view in front of him | Photo: Pixabay
In the end, the older man's son choked on his laughter. You really should not play around with older people. They have the correct response to burn with every time.
As for the young teenager, he turned back and walked away in silence. He was probably going to the barbershop next; who knows?
Please fill in your e-mail so we can share with you our top stories!