Todd Chrisley's Biracial Granddaughter Chloé Rocks a Big Hair Bun in a New Photo With Him
"Chrisley Knows Best" star Todd Chrisley doted over his biracial granddaughter, Chloé, in recent Instagram posts where he expressed his gratitude for having her in his life. 
The Chrisley family is undoubtedly one of the most entertaining families on reality television. Their show, "Chrisley Knows Best," is incredibly popular, especially with the addition of the adorable Chloé Chrisley.
Chloé is the biracial granddaughter of the family patriarch Todd Chrisley and his wife Julie Chrisley, and she is quite a character. The eight-year-old is beautiful and has a charming personality.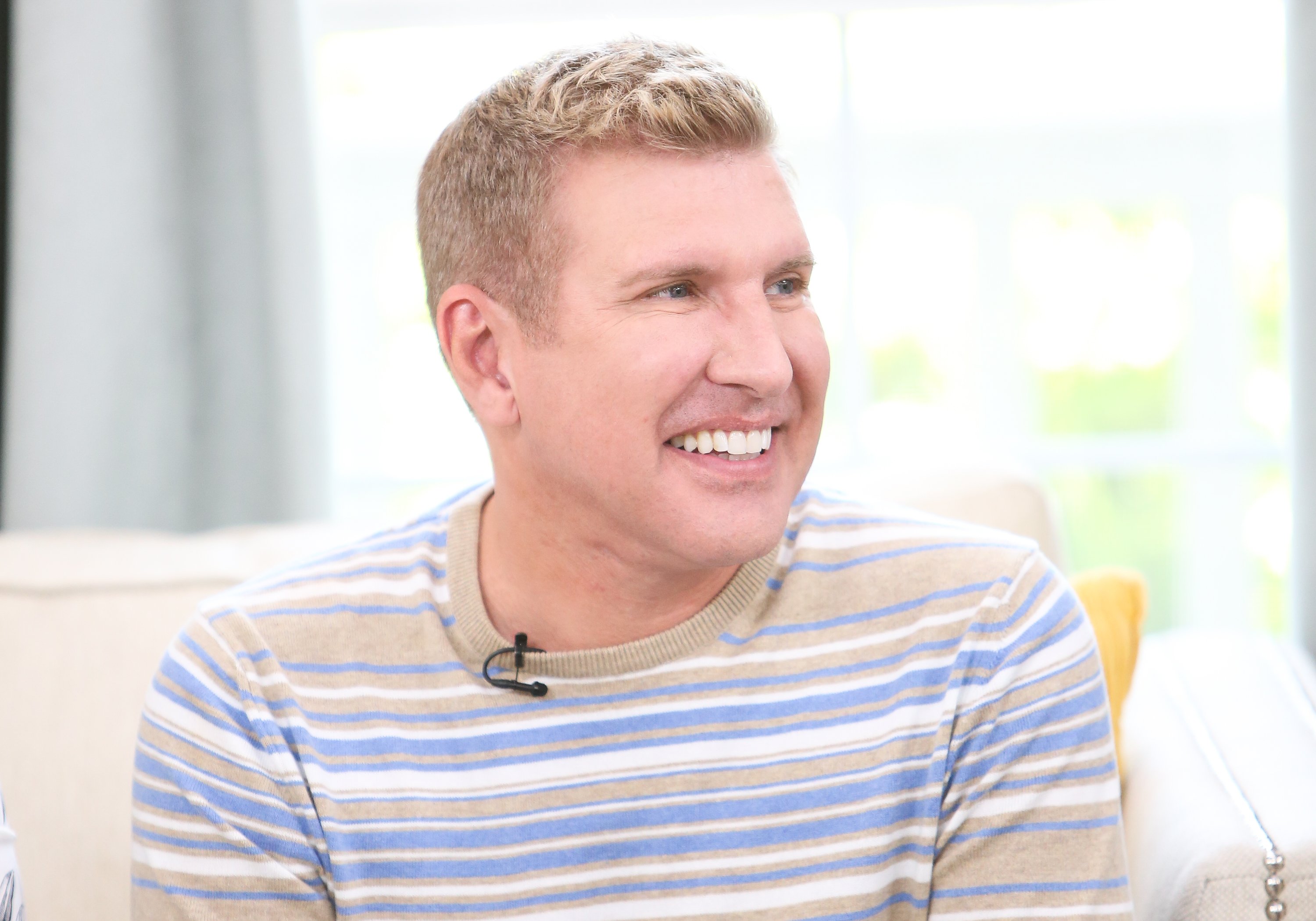 Todd is enamored of his granddaughter, and he is not shy to show her off at every opportunity. He recently shared two sweet photos of Chloé on his Instagram page, both so adorable.
In the first snap, Chloé was pictured sitting at a dressing table while a makeup artist tended to her face. She looked stylish in a white top and rainbow-colored skirt, while her brown curly hair was styled in a sleek top bun. Todd captioned:
"She's such a little pro at this point, God knew what we needed when he sent us Chloe."
The second snap was a selfie of Chloé and Todd sitting together on a couch with big smiles on their faces. Chloé was dressed in a pink frilly top while Todd donned a black top and gray jacket.
"She is such a little doll," gushed one commenter while another wrote, "Adorable picture of you both." A third fan added, "Really can see the resemblance. Definitely a Chrisley. Beautiful pic."
While the snaps showed the close bond between Todd and Chloé, some fans are unaware of the real estate tycoon's biological relationship with Choé, whose appearance is visibly different from other members of the family.
Last year, Todd slammed an internet troll who made a racist comment about Chloé on an Instagram photo.
Chloé is the daughter of Todd's son, Kyle Chrisley, and Amber Johnson, an African American woman. Due to Kyle's bipolar illness and drug abuse and Johnson's trouble with the law, Todd and Julie currently have custody of their grandchild.
Although the Chrisleys absolutely adore Chloé and have fully incorporated her into their family, her race has been the topic of conversation on many occasions, with some fans publicly expressing their disapproval.
Last year, Todd slammed an internet troll who made a racist comment about Chloé on an Instagram photo. The 52-year-old corrected the commenter by telling them that being biracial did not "screw kids up."
According to Julie, this wasn't an isolated situation. In February, the Chrisley matriarch confirmed to Today that these racist comments were a frequent occurrence and that Chloé also experienced racism at school.
However, she also let it be known that she and Todd would always stand up for Chloé. While Chloé is unaware of some of the comments made on social media, the couple uses the comments as a tool for them to teach her how the world works.