Brandy's Daughter Sy'Rai Rocks Long Braids and a Leather Jacket in New Photos
Sy'Rai Smith is the epitome of beauty in recent photos shared on her Instagram page. Besides being Brandy's only daughter and mini-me, Sy'Rai also saved the "Piano Man" singer's life.
Sy'Rai Smith, the only daughter of American Singer and actress Brandy Norwood, took Instagram by storm with her recent photos, where she proved that she is the spitting image of her famous mom.
The 18-year-old stunned her followers with two similar photos of herself taken by Elidjah Diallo showing off her flawless beauty as she changed poses ever-so-slightly to highlight her mesmerizing eyes.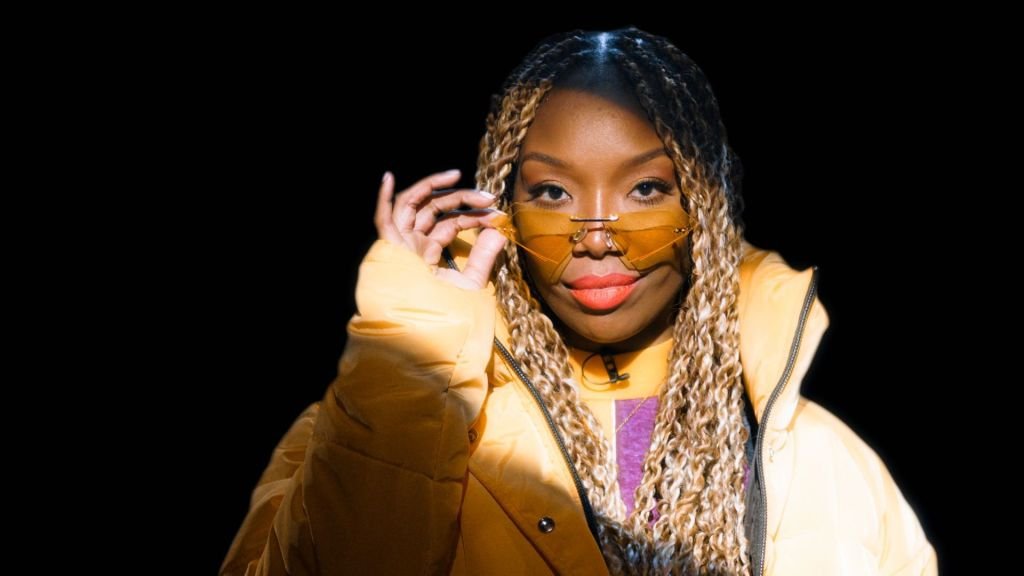 The photographer captured Sy'Rai under brilliant lighting. Her makeup was done to perfection, accentuating her best features. As she looked at the camera, her bold eyes, enhanced by long lashes and liner, drew the eye in like magic.
Sy'Rai's hair was styled in long braids tied in a high ponytail with two loose braids hanging on either side of her face. As for her outfit, she was dressed in a white top and a black leather jacket.
Sy'Rai accessorized her look with silver hooped earrings and a silver necklace bearing the last letters of her name, "Rai." Clearly aware of how beautiful she looked, she captioned:
"his prettiest problem." 
Sy'Rai's photos attracted the attention of her followers, who soon took to her comments section to express their awe and admiration. Over 12k fans liked the post.
One person gushed, "Beautiful queen," while another commented, "You look like a star already Ms Syrai." A third fan remarked, "it's the melanin skin for me," while another said, "a copy of her mom."
For decades, [Brandy] silently struggled with depression and even contemplated suicide behind closed doors.
Sy'Rai's appearance is not the only attribute she shares with her mom. The teen is also vocally talented and has a passion for music, releasing her debut song, "At Your Best," when she was just 17 years old.
Not only is she an amazing singer, Sy'Rai is multi-talented and has also ventured into fashion design. In March 2019, she launched her own clothing label, Privileged Apparel LA.
Besides shared interests and talents, Sy'Rai is extremely close with Brandy. The dynamic duo's bond is deeper than many fans are aware. Last year, Brandy told People that Sy'Rai saved her by pulling her out of darkness during a difficult time in her life.
For decades, the "Moesha" star silently struggled with depression and even contemplated suicide behind closed doors. However, she decided to live for her daughter.