Ll Cool J's Wife of 25 Years Simone Smith Defies Her Age in a Leopard Jacket & Ripped Pants
Simone Smith looked stunning as she bodied a trendy look in her new media update. In addition, she teased her latest collection from her jewelry brand. 
LL Cool J's long-time wife, Simone Smith, flaunted her sense of style on Instagram as she introduced her new collection of jewelry from her long-standing brand, Simone I. Smith. 
For the photoshoot session, Simone opted for a pitch-black background that accentuated her natural-hued outfit with animal prints.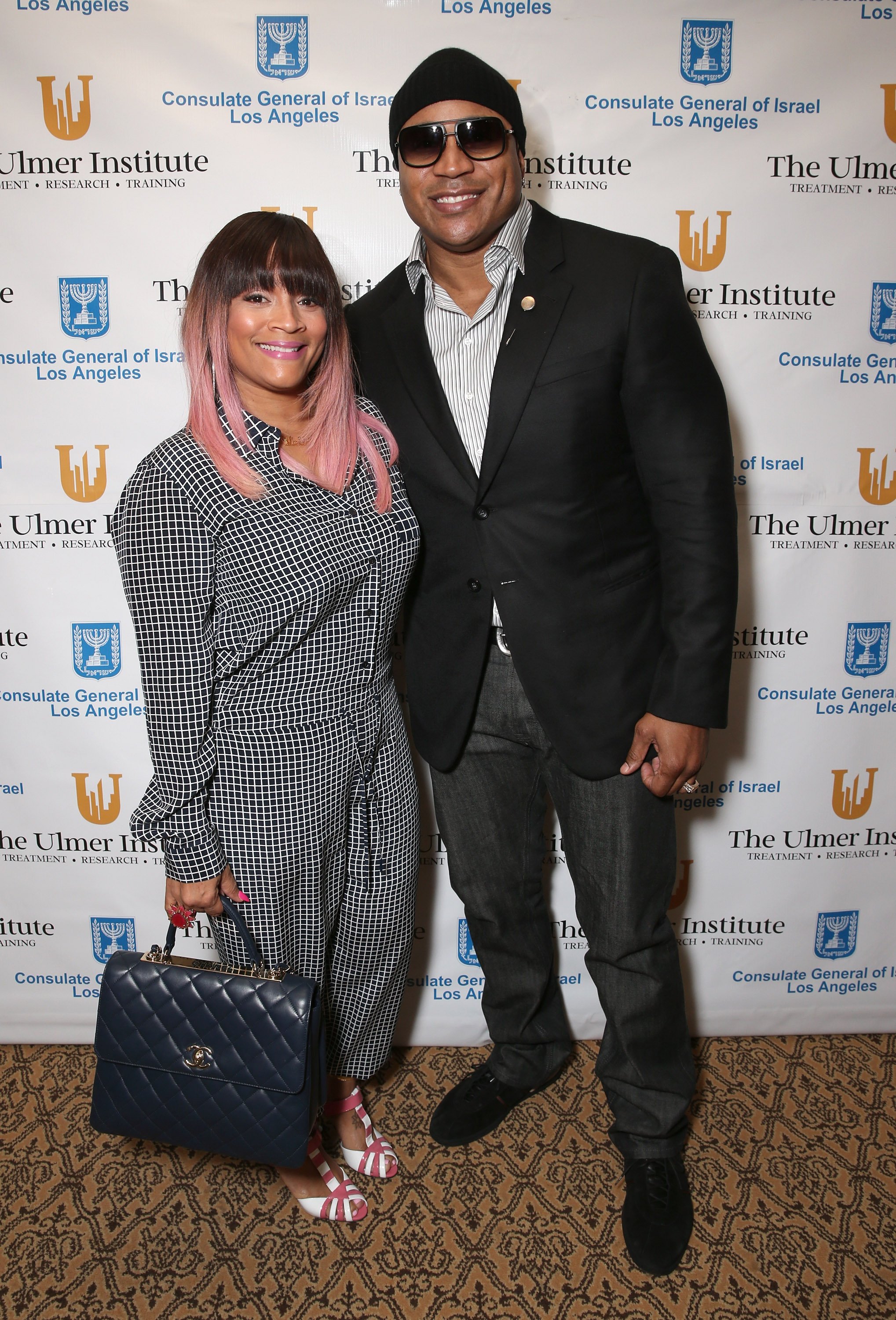 Simone donned a leopard-print coat on her black T-shirt and a pair of distressed denim. Her legs were clad in knee-high animal-print boots and she styled her hair into a knot at the front. 
She expertly modeled her bold jewelry that included large branded hoops and matching pendants. The following slide  included up-close images of her studded fashion pieces. She captioned:
"Walk with boldness. Move in strength… New STRENGTH Collection available now…"
Simone's love for fashion and jewelry goes as far back as her days as a youngster. She started with her love for large hoops, and it became her signature.
LL Cool J stayed by her side, making sure to give the needed support. 
With time, she launched her jewelry brand and soon hit the A-list level. Her collection has been sighted on stars like Rihanna, Missy Eliott, and Mary J Blige, among others.  
Simone has been married to LL Cool J for over two decades and counting. The pair met as teenage sweethearts and struck it off right from the start.
The actor and rapper remembered driving through his neighborhood when he saw a friend who introduced him to Simone. Although his career took him away a lot, he and Simone were committed to each other.
They got married in 1995 and went on to have four children. Their oldest child is Najee, while the other girls are Italia, Samaria, and Nina. She once gushed about her loved ones, letting fans know they were a hard-working family. 
Simone and her husband experience some trying times. One such time was when she was diagnosed with chondrosarcoma and had to undergo a 15-hour surgery. LL Cool J stayed by her side, making sure to give the needed support. 
Now that her health has been restored, the Grammy-winning rapper still stays by her side, giving her support for her Beat Cancer Like A Boss initiative for the American Cancer Society.