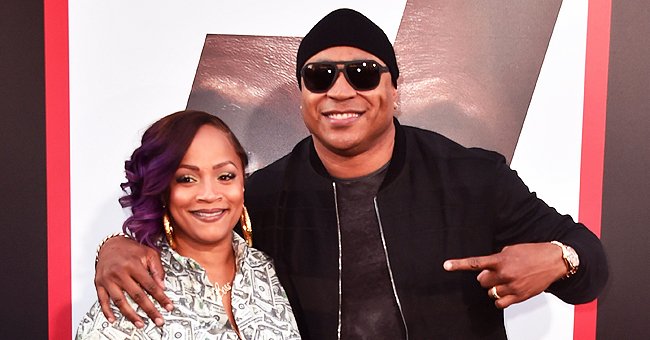 Getty Images
LL Cool J's Wife Simone Looks Breathtaking Rocking a Denim Suit & Striped Boots (Photo)
LL Cool J's (James Todd Smith) wife Simone L. Smith looks breathtaking in striped knee-high boots and a fitted denim suit in a new photo that she shared to her Instagram feed on Wednesday.
LL Cool J's wife Simone Smith is ageless in a smart denim two-piece suit and black striped heeled boots in a picture on her Instagram page a few days ago wishing her stylist Crystal a happy birthday.
Simone is classily dressed and has accessorized with big hoop earrings and a thick ring on her finger. The jacket of the suit has four brass buttons on it, which look chic and sophisticated.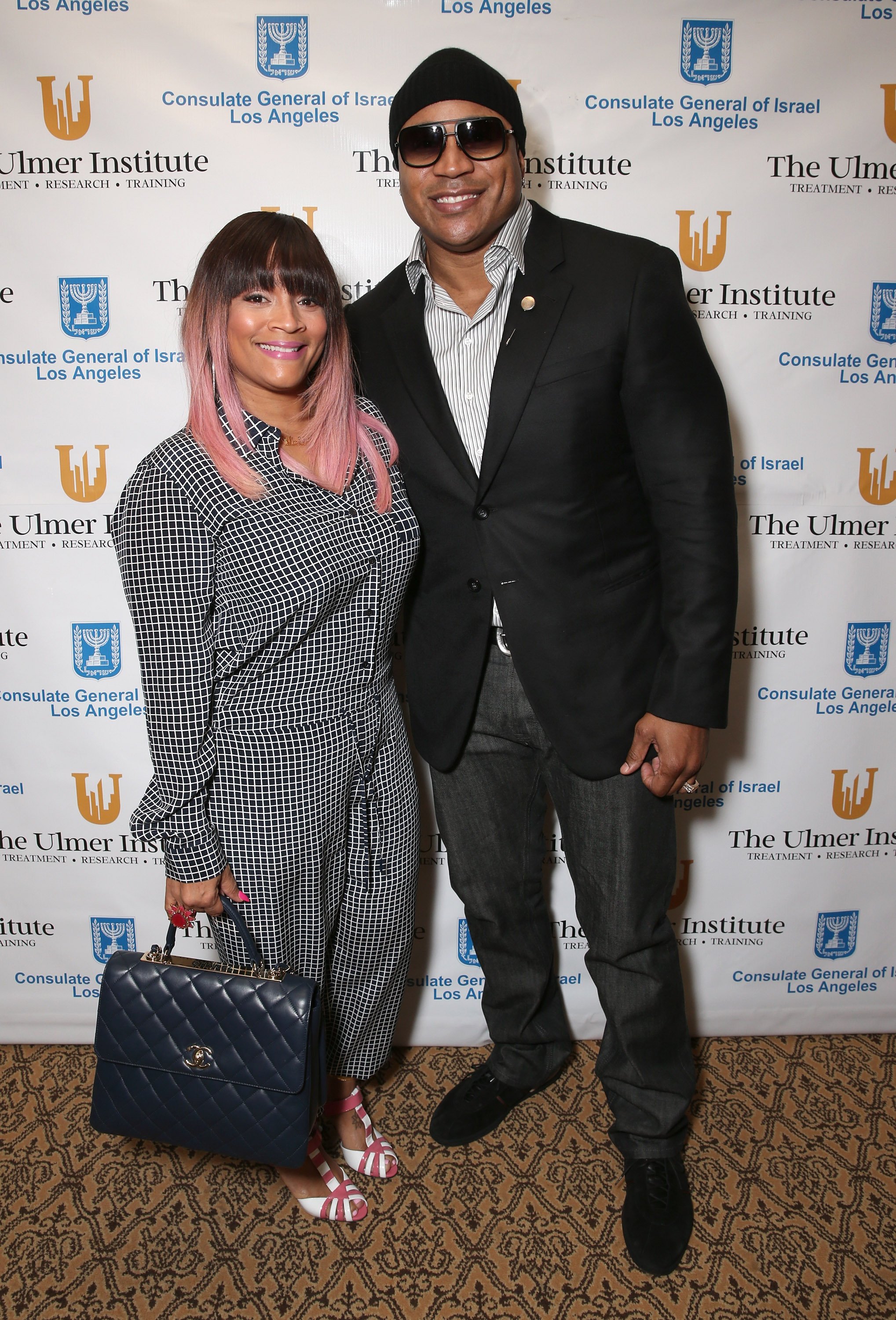 Simone Smith and LL Cool J at the Ulmer Institute Launch Celebration in Beverly Hills, California, 2016 | Source: Getty Images
Simone has her hair braided to one side and looks at the camera proudly as she stands next to Crystal. She shared the post with her 300 thousand followers and received 1860 likes on the picture.
The business owner who favors blonde hairstyles wanted to wish her friend on her birthday and wrote a heartfelt message in the caption of the post that she shared on Instagram. She said:
"My Smurf is 40 today!! You still ain't grown!! Happy Blessed Birthday."
Simone met her husband LL Cool J (short for Ladies Love Cool James) when he was just 19-years-old through her cousin. Although he had to go on tour for eight weeks after that, the two remained in a relationship and were married in 1995.
Despite his on-screen moniker, Simone refers to him by his first name Todd. Straight after they returned from their honeymoon, Simone watched his music video for "Doin' It" and was not impressed with its overtly sexual themes.
Simone was diagnosed with stage three chondrosarcoma, bone cancer, in 2004 and survived.
Despite these trials and tribulations, LL Cool J and his wife have made their relationship work and have four children together; a son called Najee (31) and three daughters, Italia (30), Samaria (25), and Nina (20).
While LL Cool J is known for his rapping and appearance on the police crime series "NCIS," chairing "Lip Sync Battle," and as a frequent Grammy host, at heart, he and his wife prioritize the family and their faith. In an Instagram post, Simone said:
"As long as we know that GOD IS.... our future is secure."
Simone was diagnosed with stage three chondrosarcoma, bone cancer, in 2004 and survived. There was a tumor in her tibia bone, and she had to undergo microvascular reconstructive surgery which took 15 hours.
Her husband wanted to donate his fibula bone instead of doctors taking the one out of her left leg. It took two years for her to recover and to learn how to walk again. Simone has been cancer-free for 15 years now.
Simone said that it was prayer and her husband's incredible support that helped her endure the ordeal. Both she and her husband have since embarked on projects to support cancer awareness like the Beat Cancer Like a Boss campaign.
Simone's jewelry line donates some of its proceeds to the American Cancer Society (ACS). The piece "A Sweet Touch of Hope" is a lollipop charm sold on her site, and $10 is given to ACS with each purchase.
Please fill in your e-mail so we can share with you our top stories!