LL Cool J & His Wife Pose with Their Kids & Grandkids in Matching Military Outfits (Photo)
Rapper LL Cool J, his wife, and four children all stunned fans on Christmas Day with unconventional camouflage outfits for the festive season.
For Christmas this year, rapper LL Cool J and his large family decided to do things a little bit unconventionally. The family dressed in dashing camouflage outfits, and the rapper's wife, Simone Smith, shared a photo on her Instagram with the caption:
"Camo Famo... We don't blend in, we stand out!! Wishing you and yours a very Merry Christmas!! Peace & Blessings."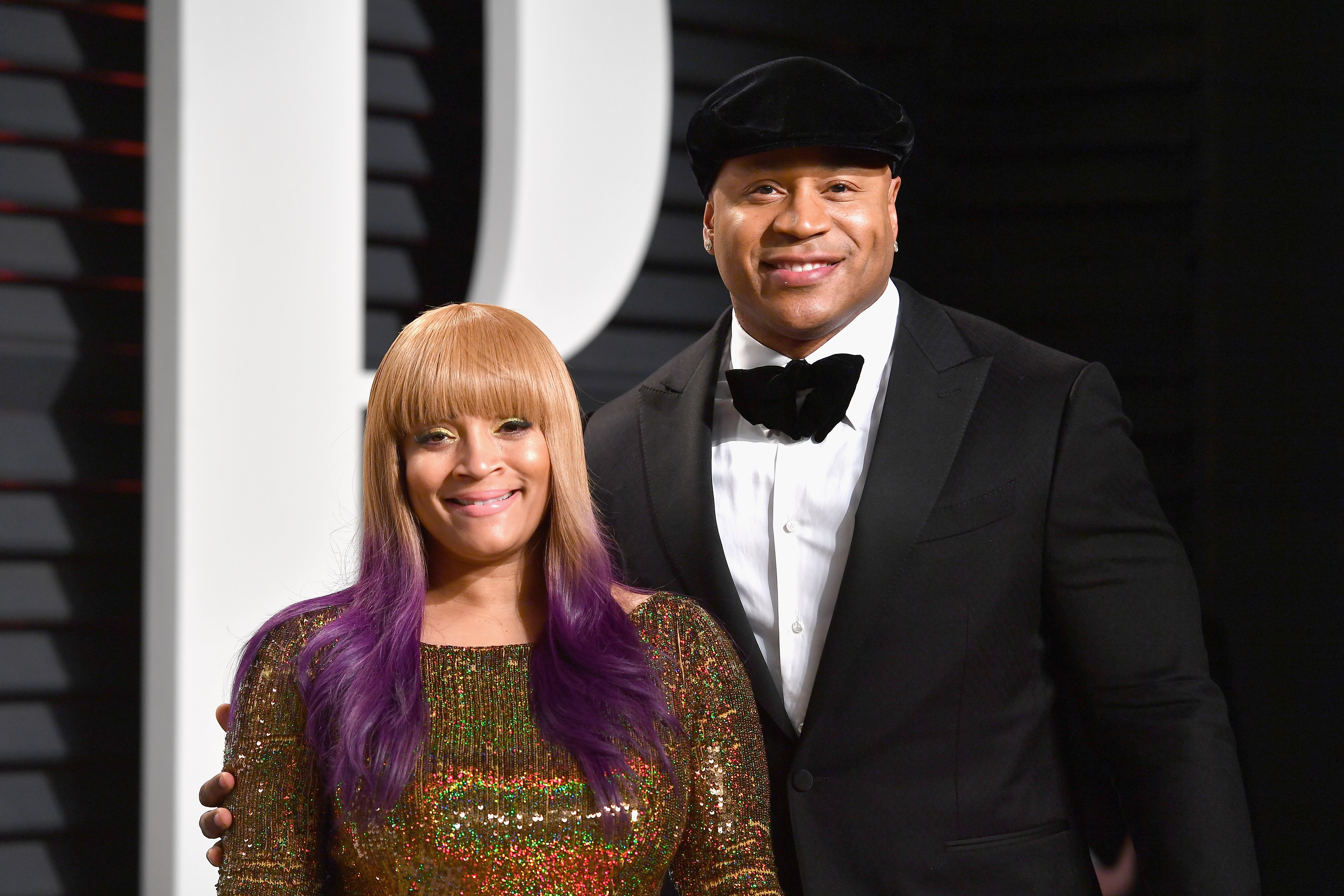 The perfect Christmas family picture featured LL Cool J standing behind his beautiful wife. They were dressed in the same dark shade of camouflage sweatpants and sweatshirts. The rapper had his signature hat on.
Beside Simone stood their oldest daughter, Italia, cradling a little infant also dressed in camo. Behind her was her husband of 3 years, Lamar Cardinez. Both of them were dressed in the same light shade of camouflage.
Cool J and Simone's second daughter, Samaria, looked equally fabulous in a plain jumpsuit as she also carried an adorable dark-haired toddler on her hip. 
The couple's youngest and oldest, Nina-Symone and Najee, stood together in a warm embrace at the farther end of the snap.
Her rapper husband also admitted that his wife's battle with cancer inspired activism in him too.
Simone's fans were highly impressed with the family's fun outfits and complimented them all in the comments. For this family, the colors of the season are out, and camouflage is all in! 
LL Cool J, born Todd Smith, is as proud a dad as he can be. At the age of 52, the rapper has learned a lot about being a parent and grandparent after many years. It is not surprising that he has had quite a significant number of valuable quotes on parenthood to live by.
The father of four once said that he would not raise spoiled children and encouraged his children to find their path to success. They have taken well to this manner of upbringing.
In June 2017, he officially welcomed his first son-in-law into the family.  Italia, the oldest daughter, tied the knot with her fiancé of two years, Lamar Cardinez, in a star-studded event at the Sparkling Pointe Vineyards and Winery in Long Island, New York.
Italia is reportedly a certified real estate agent while the oldest Smith child, her brother, Najee, is a professional photographer. Their sister, Samaria, owns her own denim label, while the youngest, Nina-Symone, is an aspiring and talented singer.
Cool J has been married to his wife Simone for over two decades since they tied the knot in 1995 after dating for eight years. Throughout their marriage, they have faced many challenges, including a voracious battle with cancer.
Simone was reportedly diagnosed with stage 3 chondrosarcoma, a rare bone cancer, in 2004. Willing to see her through such a trying time, Cool J stood by his wife in strength and faith until she conquered the illness. 
Following that turning point in her life, Simone dedicated a lot of effort to raising awareness for cancer. Her rapper husband also admitted that his wife's battle with cancer inspired activism in him too.
This is a family that has stood together through thick and thin. No matter the weather, or group outfit of choice, fans will always find them united and strong.