LL Cool J's Wife & Daughter Look Chic Dressed for a Brunch Date — Do They Look like Sisters?
Ll Cool J has a beautiful family, and recently, his wife Simone Smith and daughter Samaria Leah Smith posed for a cute mother-daughter photo on Instagram. The two looked just like sisters.
LL Cool J is a lucky man surrounded by beautiful ladies. His main lady Simone Smith and look-a-alike daughter Samaria Leah Smith recently went for a brunch date, and the duo was dressed in some chic outfits.
Simone looked fabulous with her long blonde braids that reached just below her waist. She wore a black floppy hat that matched her coat.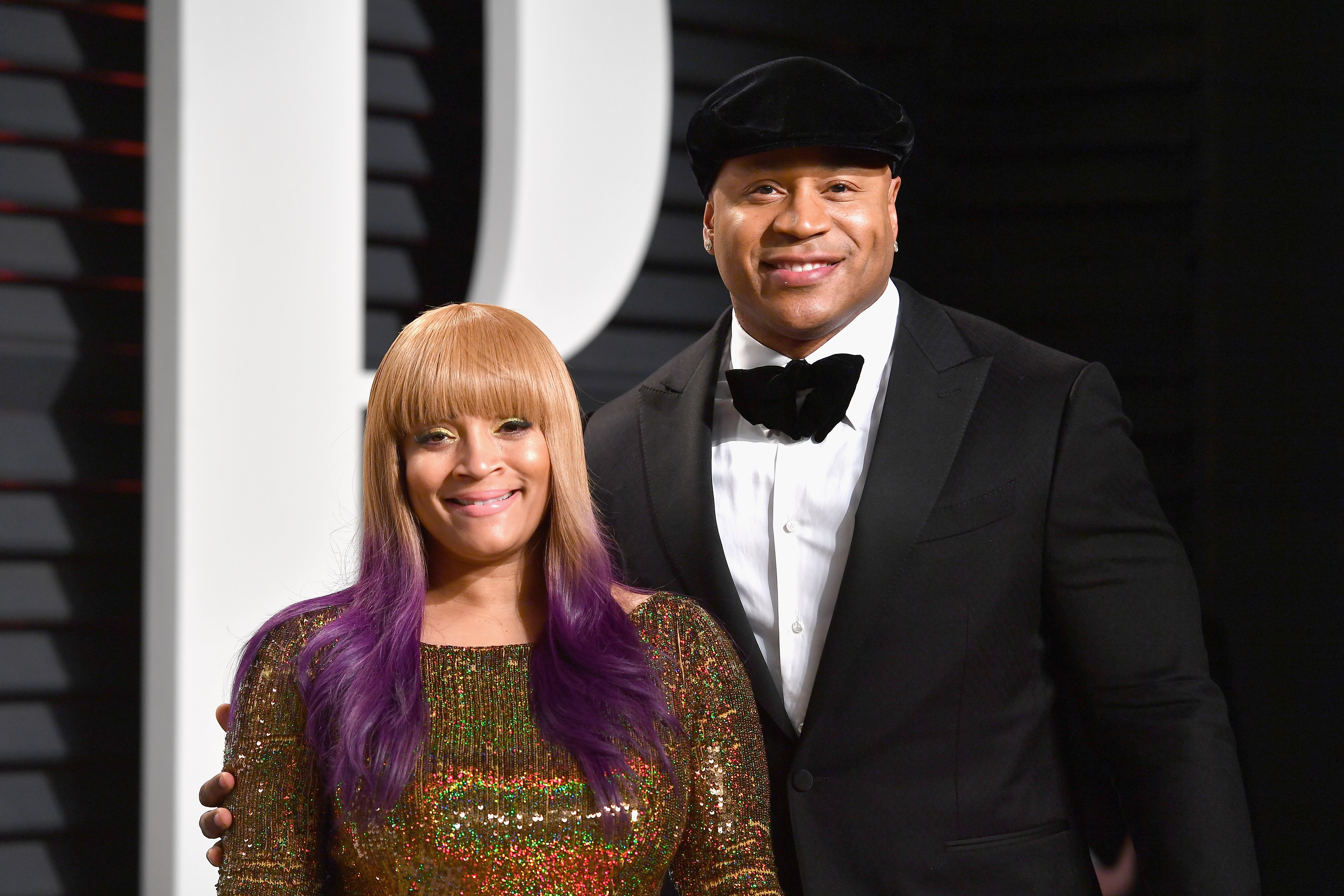 Simone's coat was an interesting mix of vintage denim and zebra-print fabric. The classy momma stood confidently while holding her purple printed cane.
Samaria wasn't outdone by her mom. She wore an off-white outfit with a colorful pair of Nike Jordan sneakers and a cozy baby blue coat hanging off her shoulders. She accessorized her look with a red Chanel bag.
It was clear from the pic that Simone and her daughter are very close,. Their pose was affectionate as Samaria Leah rested her face on her mother's shoulder while both women looked into the camera.
The mommy-daughter combo was a hit with Simone's fans who praised their fashion sense. "What a fly fabulous Mama daughter duo" commented one fan, while another added, "love that jacket." 
Simone's cane caused some concern for fans who wished the cancer survivor well. In 2014, she was diagnosed with chondrosarcoma, a rare bone cancer. 
In a 2019 interview with ET Online, Simone talked about the difficulties she faced during the tough recovery period. She said:
"It was a two and a half year recovery, where I had to learn to walk again. I went from a wheelchair to two crutches, to one crutch to a cane."
Simone has been cancer-free for 16 years and counting. She credits her long time love LL Cool J for standing by her side when she was ill. The couple met in 1987 and has been married for 25 years. 
The "Doin It" rapper once publicly declared his love for Simone on stage and he stood by her privately too during her battle with the dreaded disease.
In 2011 she used her ordeal as inspiration to start her jewelry line where a percentage of the proceeds go towards the fight against cancer.
Having two established and goal-oriented parents has been inspirational for Samaria, 25, and her siblings Najee, 31, Italia Anita, 29, and Nina Simone, 20. All four children have excelled in their fields.
LL Cool J, whose real name is James Todd Smith, has made sure not to spoil his kids. The actor feels that regardless of his Hollywood fame, his children must still work and forge their paths in the world.