Smokey Robinson's Ex-Wife Claudette Looks Youthful With Her Curly Blonde Hair in a Black Outfit
Acclaimed singer and Smokey Robinson's ex-wife, Claudette Robinson, wowed fans with her timeless beauty. She wore a black outfit as she displayed her curly blonde hair in two videos.
Smokey Robinson's stunning ex-wife Claudette Robinson seems like she's aging backward. Claudette posted two videos on Instagram featuring her age-defying glow and beauty.
The 78-year-old stunner, who was married to Smokey from 1959 to 1986, shared the jaw-dropping clips for her dear friend, legendary singer Gladys Knight.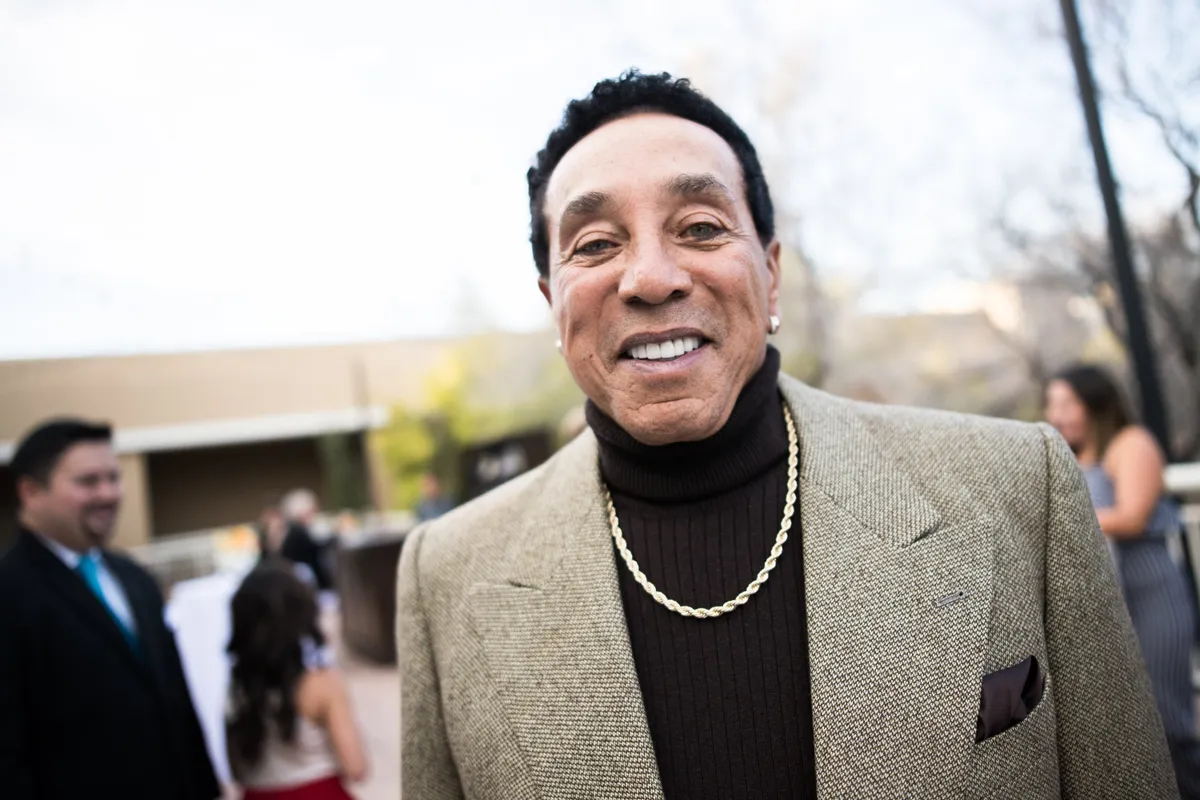 The first clip showed Claudette dressed in a black outfit topped with silver accessories. The curly-haired beauty displayed class while holding a drink as she greeted Knight on her birthday. 
In the second video, the eloquent singer spoke about the first time she met Knight at the Apollo Theater several years ago. Claudette noted that Knight, who was 16 at the time, showed off her musical prowess. 
She also described the Grammy-winning musician as "fantastic and amazing." Besides her good wishes and kind words for Knight, Claudette said she hoped to meet her again someday. 
Many fans admired Claudette's beauty and thoughtfulness. At the same time, others extended their birthday wishes to Knight, who is dubbed the Empress of Soul. 
Besides pouring out their love for Knight, other followers could not get enough of the New Orleans native's radiance. One awestruck fan wrote:
"Love the hair @firstladyofmotown 😍so beautiful."
Just as they adore her enduring beauty, fans also love Claudette's timeless songs. The singer, who calls herself the "First Lady of Mowtown," was a member of the influential band The Miracles from 1957 to 1972.
She joined the band alongside her ex-husband, Smokey, Ronnie White, Pete Moore, Bobby Rogers, under Motown Records. Their songs, such as "The Tracks of My Tears" and "I Second That Emotion," are popular to this day.
In 1964, Claudette stopped touring with Smokey and their band to focus on raising their two children. Smokey and Motown Records founder Berry Gordy, Jr. decided for her because women back in the day had limited decision-making processes. 
Claudette eventually left the band in 1972 and divorced Smokey in 1986. They were reported to have been at odds in 2014 when the latter demanded shares of his hit songs.
Claudette also claimed her ex-husband breached an agreement they made in 1989. According to Smokey's lawyers, Claudette did not have a right to the music, and her claim could hinder Smokey from securing new contracts.
The couple has yet to put an end to their dispute. Smokey has been married to Frances Gladney since 2002 and together they started a skincare line for people of color called Get Ready and My Girl.