See Garcelle Beauvais Spending Quality Family Time with Her Twin Sons in New Photos
Garcelle Beauvais went through a grueling process to fall pregnant with her twins, and so she makes certain to spend as much quality time with her mini-miracles as possible. 
The author, ex-model, and actress Garcelle Beauvais took to Instagram, sharing a warm-hearted post. It was of herself and her twin boys, Jax and Jaid, spending "quality family time" together. 
There were two pictures in the social media post. The first one was of Beauvais sitting at a restaurant table with her twins, while the other was only of her two boys.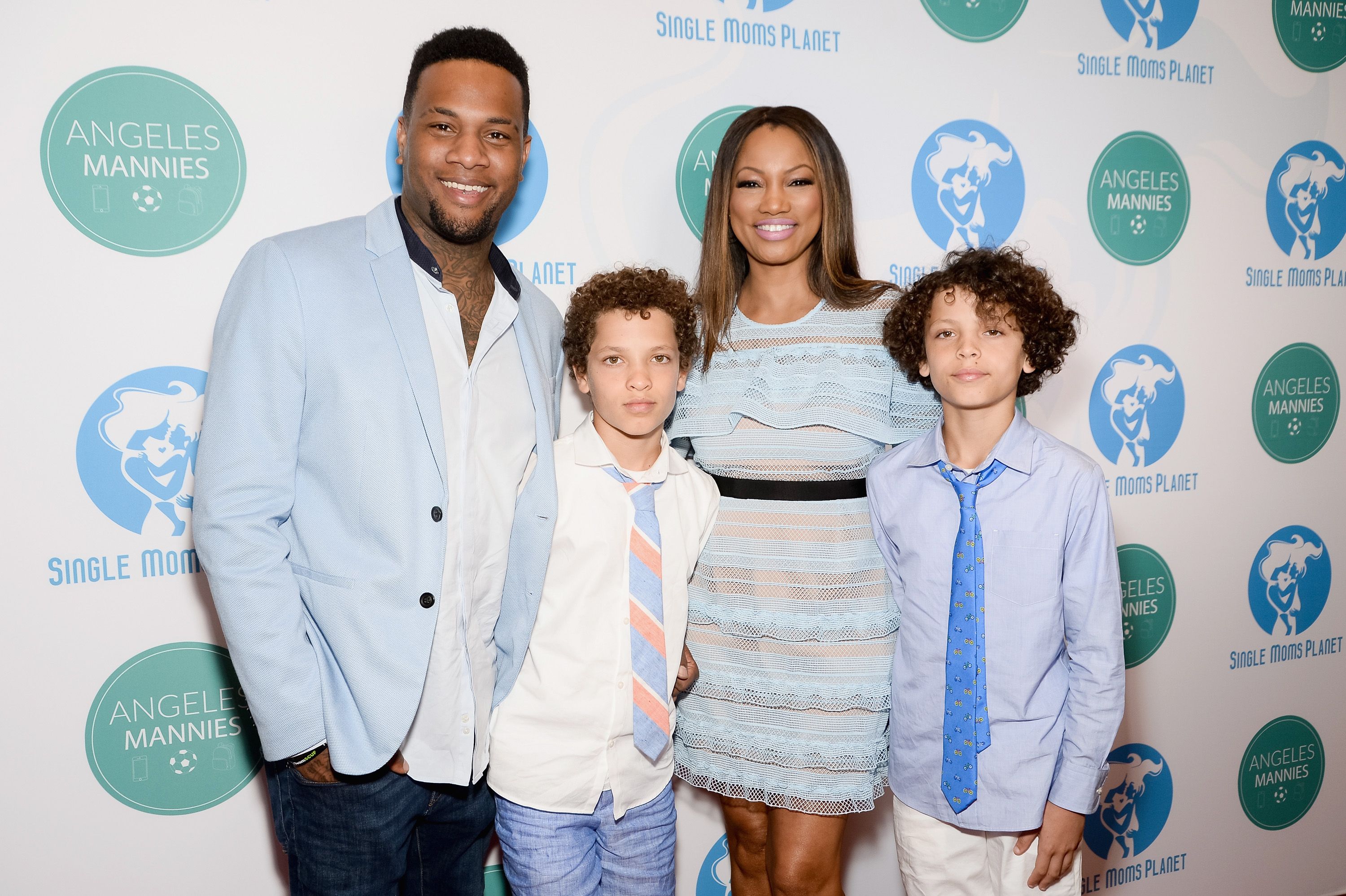 DINING OUT 
According to the Instagram location, the three were enjoying themselves at the Italian restaurant Cipriani Downtown in New York. Taking to the caption, Beauvais penned: 
"Quality family time #NYC @not_jaid_ @jax.nilon."
In both photos, the family glowed along with the warm lighting, their eyes twinkling as they looked into the lens. There was no food on the table yet; all three were enjoying various drinks at the moment.
A FAMILY THAT DRINKS TOGETHER
One of the twins, Jax, enjoyed a Coca-Cola while the other, Jaid, enjoyed a Sprite. There was also a big bottle of water in the middle of the table for everyone to share.
It was a challenge for the actress to fall pregnant.
Jaid wore a comfortable grey Nike tracksuit, and his hair was cut into a modern high-top, dyed bleach-blond where the curls begin. Fans and followers loved the post, leaving behind around 14,000 likes. 
A HEARTFELT THROWBACK 
Near the end of last year, Beauvais shared another picture of the fraternal twins. However, this time Jaid and Jax were much younger in the image. 
The hair colors of the boys were clearly different from one another. One had distinctive golden-brown curls, while the other's tresses were more straight and a dark brown. 
THE NEW NORMAL
The mother spoke about her experience being inside with the two pre-teens during quarantine. She claimed she was using the time to teach them how to do a multitude of household chores. 
The star did appear somewhat relieved when the two boys were set to return to in-person school after online learning. She shared an Instagram photo, the caption expressing how happy she is. 
Beauvais conceived the twins with her ex-husband Mike Nilon, but it was challenging for the actress to fall pregnant. However, she eventually did so, and she now speaks about her twins with so much love, expressing: 
"My sons bring me such joy, even when they drive me nuts. I'm sure you can relate! Let's face it: little boys have lots of energy."
She also has another 21-year-old son Oliver, an aspiring rapper who sports the moniker, Jayson Rose. She had him at a young age during her first marriage to Daniel Saunders.