Rebel Wilson Looks Slimmer Than Ever in Black Top & Skintight Shorts While Taking a Private Jet
Rebel Wilson has been a great inspiration to her fans and social media followers with her amazing weight loss. In a recent post, the star looked even thinner while wearing a black outfit.
Last year, actress Rebel Wilson, 41, began 2020 vowing that it would be her "Year of Health." She then proceeded to eat healthier, exercise, and take all the necessary measures to be healthier.
Ultimately, the "Pitch Perfect" actress exceeded her weight loss goal by losing a whopping 70 pounds by the end of the year. Since then, she's continued to manage her weight and to live healthily.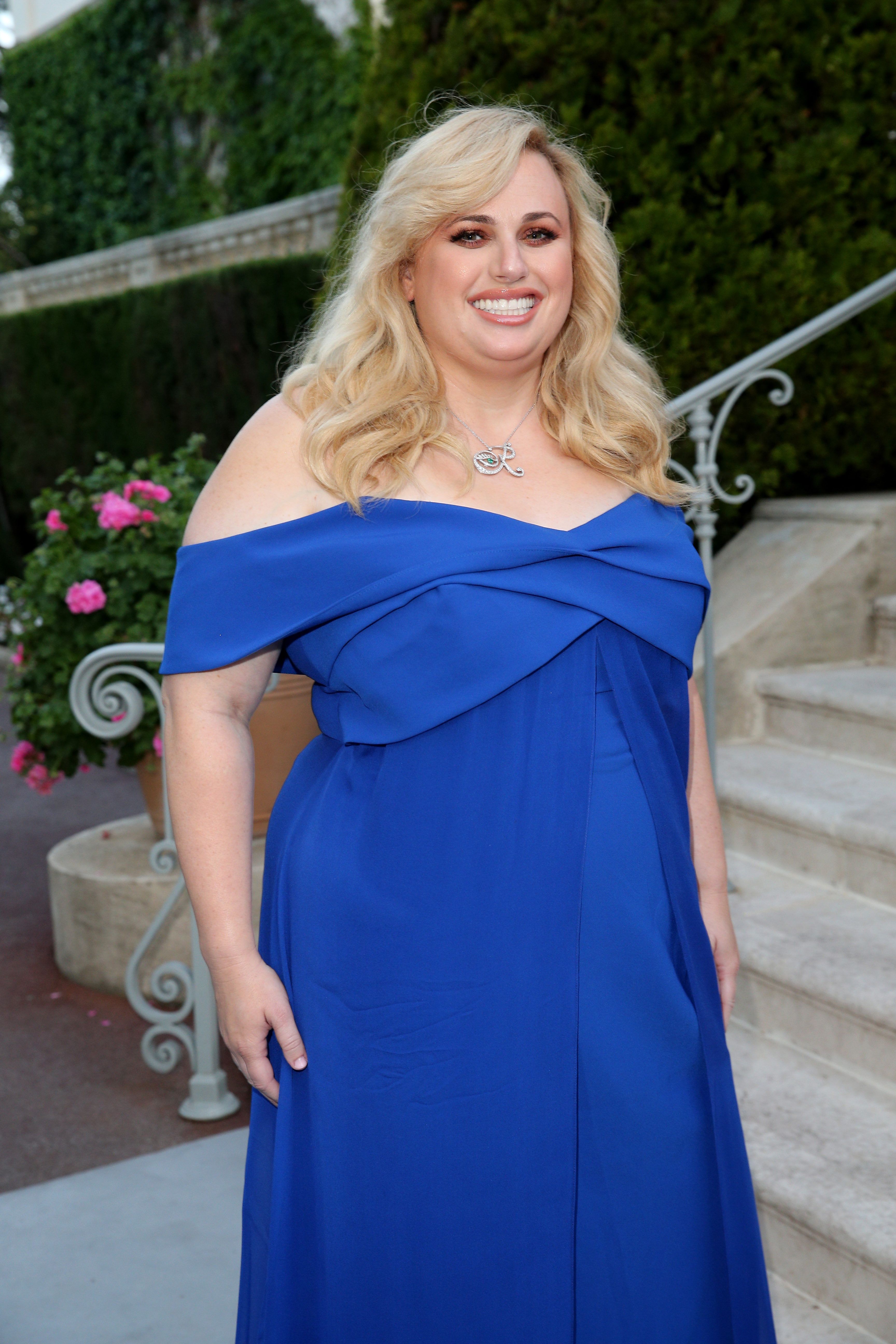 Throughout her weight loss journey, Wilson frequently shared images of her progress. Instagram fans got to see videos and photos of her exercising, eating healthily, and shedding the weight.
She would post pictures where her weight loss was quite evident in the clothes she wore. Sometimes she was seen hiking, skiing, swimming, attending events, and so much more.
It appears the healthy living goal has spilled over to 2021 and beyond. In a recent post, the "Pooch Perfect" host looked even thinner than last year while wearing a black outfit that accentuated her figure.
Wilson appeared wearing black skintight shorts and a matching top while aboard a private jet. The outfit, a knee-length and mid-sleeve Yves Saint Laurent top with faux-fur trim, clearly highlighted her trimmed-down waistline.
The star completed her look with a black belt, black sandals, a green handbag, and brown sunglasses. The actress's post included several images of her posing on the jet with cream white seats.
According to "Daily Mail," the "Jojo Rabbit" star showed off her toned physique after her weekend getaway to Miami Beach. Wilson was returning from a trip to Florida to celebrate Memorial Day Weekend.
Even though she has a great presence on social media, on March 31, 2021, the actress informed her fans that she would be taking some time off the platform. She shared the news in an Instagram video message.
The Australian star recorded the video message at night from a rooftop in London. She explained that she wanted to give a film she was making in the country; her full attention but promised to return.
By May 3, 2021, she was already posting again on Instagram. However, she had some sad news this time as she revealed she was struggling with fertility issues and reached out to her fans for support.
The post included an image of her looking upset as she stood on some rocks with a gorgeous landscape in the background. Wilson's fans shared their own stories and ended up uplifting Wilson's mood.