Dolly Parton Sleeps in Makeup Just in Case of an Earthquake or a Tornado at Night
Dolly Parton left the world in shock after she revealed that she sleeps with her makeup on. The reasons behind her decision were even funnier and surprising. Find out more! 
Dolly Parton is popularly known as an American singer, songwriter, actress, and businesswoman. Outside being a very busy woman, the 75-year-old takes a special interest in makeup.
It seemingly appears that the "9 to 5" singer engages in quite an intense beauty routine with natural disasters in mind. Parton revealed that she sleeps with her makeup on in case of an emergency.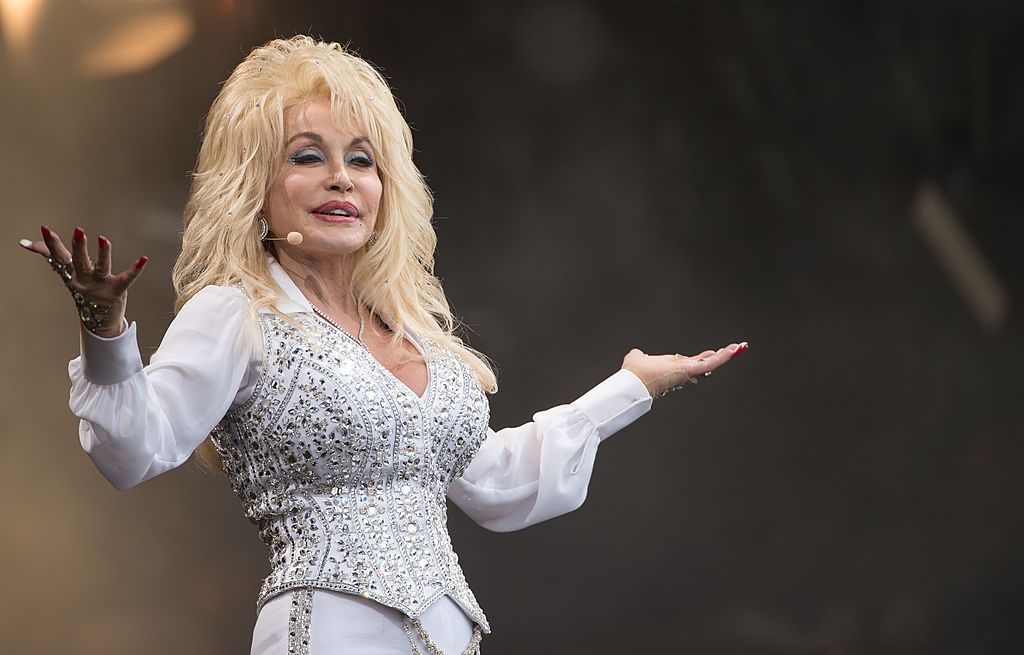 Speaking in an interview with Wall Street Journal magazine, the legendary country singer uncovered the reason for her decision. She revealed she does her makeup in the morning and usually keeps it on at night because: 
"I never know if there's going to be an earthquake or a tornado or a storm and I'm going to have to go out in the middle of the night!"
Parton jokingly added that: "I don't like to go home and just tear down completely, because my poor husband has to look at me."
According to the icon, after spending a lovely night looking all beautiful, the whole process would commence the following day again. Parton added that she was used to doing her hair and makeup, and she could do them fast. 
However, Parton cleared the air when she revealed she had some tattoos.
The songwriter's choice of style differs from the average person. Not only does she wear makeup to sleep, but she also does not have an interest in wearing sweatpants at home. 
However, Parton has a perfect supplement for sweat clothes. She explained that she had her little house clothes. A dress-type teddy, along with a teddy and a matching shirt or jacket, when it gets cold is perfect for her. 
The author's sense of style is also evidently accompanied by special love for sky-high hairdos. She is constantly seen on social media in her bleach blonde hairstyle.
Parton's love for big hairstyles emanated from the late '60s to the early '70s. As a little girl, she rocked short pixie cuts and moved on to different bob styles when she became a teenager.
Despite being a sweet and funny woman, the "Jolene" singer has had to deal with some rumors, especially about her having a tattoo. However, Parton cleared the air when she revealed she had some tattoos.
She explained that there were specific reasons behind her inks. After thinking of a perfect way to cover up the scar on her body, the actress decided that getting a tattoo was the best.