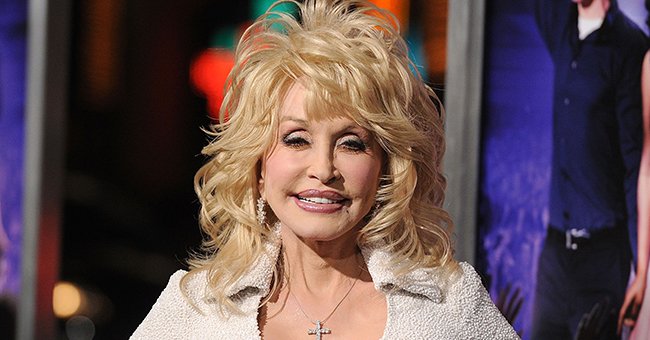 Getty Images
Check Out Dolly Parton's Gorgeous Throwback Photo Which She Posted to Signify the End of the Holiday Season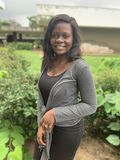 Announcing the end of the holidays, American country singer and songwriter Dolly Parton recently shared a stunning throwback photo of herself on her Instagram feed.
In addition to being recognized for her distinctive voice and remarkable songwriting, Dolly Parton is also known for her timeless beauty and her raunchy sense of humor.
Once again, giving the world a dose of her characteristic no filter personality, the legendary country singer and songwriter recently took to her Instagram feed to announce the end of the holidays with a throwback photo and a humorous caption.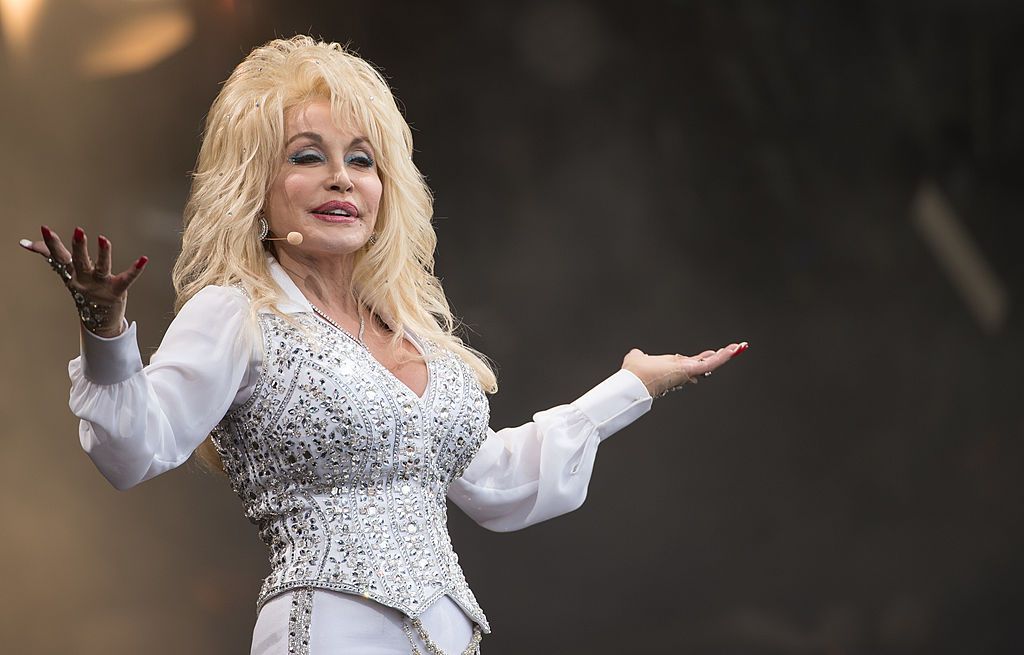 Dolly Parton performs on the Pyramid Stage during the Glastonbury Festival on June 29, 2014. | Photo:Getty Images
The shot, which was taken during her prime time, showed the 74-year-old fully clad in a stunning work outfit. She was dressed in a black pinstripe suit, a striped white shirt, and a spotted tie.
Her signature puffed up blonde hair framed her beautiful young face and fell to her shoulders and back in gorgeous waves. She also had on lovely makeup that completely accentuated her compelling features.
The photo was taken in an office, and Parton was seen standing behind a polished wooden desk situated next to an old school monitor. Posing, she placed one hand on her waist and delicately rested the other on the desk surface with a broad smile on her face.
Finishing the post with a witty caption, the singer quipped that the holidays were over, so it was time for everyone to get back to that 9 to 5. This was a humorous allusion to her hit 1980 single with the same title.
It will be featured on Gibb's upcoming album, "Greenfields: The Gibb Brothers Songbook, Vol. 1."
The track was also the theme song for the blockbuster movie "9 to 5," and to this day, it remains a favorite among fans worldwide. It is no wonder the post racked up over 300,000 likes and a thousand comments.
During the 2019 Grammy Awards, Parton once again blessed the audience with the song when she rendered it on stage alongside Miley Cyrus, Katy Perry, Maren Morris, and Kacey Musgraves.
The singer also gave her fans a much-deserved treat this new year after it was announced that she was joining forces with renowned British singer Barry Gibb to remake his classic song, "Words."
The track was released on January 1 to commemorate the new year, and it will be featured on Gibb's upcoming album "Greenfields: The Gibb Brothers Songbook, Vol. 1," which will be released on the 8th of this month.
Besides being a legendary singer who has written her name in the sands of time, Parton is also a devoted wife to her husband, Carl Dean. The pair met in 1964 and tied the knot two years later in a private ceremony.
Now 54 years later, their love only seems to wax on stronger. Though Dean always keeps himself out of the public eye, his wife never fails to gush about their love and how deep their connection runs.
Please fill in your e-mail so we can share with you our top stories!