Ice-T, Wife Coco and Daughter Chanel Enjoy Disney World in Matching Red and White Outfits
Coco was more than excited to share her family's recent Disney World trip with her online audience. Check out how they all rocked matching red and crisp white outfits. 
Rapper Ice-T and his model wife Coco have sent the tabloid racing with different stories over the years due to their lasting marriage spanning over a decade and their happy family life with their only daughter Chanel.
For the model, putting a little of her family's business online is not much of a bother. In fact, she delights in sharing her reality with thousands of audiences online.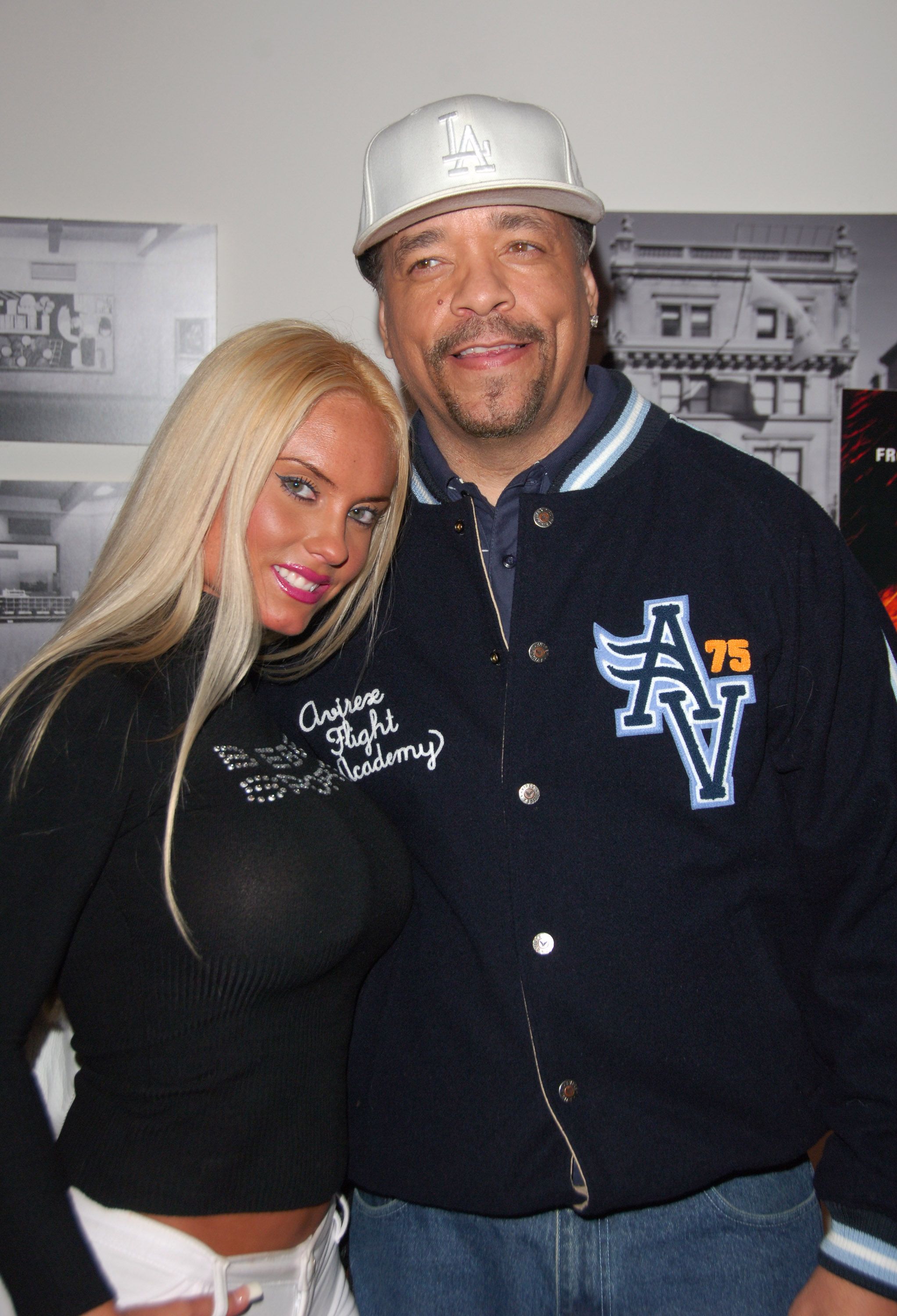 A few days before the end of May, Austin, her husband, and child had a fun outing at Disney World. As expected, the affair was chronicled on her Instagram page.
It showed the trio dressed in matching bottoms and tops— Ice-T and Chanel opted for red shorts while Austin joined the mix with her fitted red and white polka-dot leggings. 
They all wore crisp white short sleeve tops. While the rapper's shirt design had only two breast pockets and a v-neckline, his wife and daughter's round neck tops were encrusted with cartoon characters in front.
In the first photo, the trio stood with their backs facing the camera. They all assumed chic poses, with Chanel being held by her parents in the middle and Austin holding a "Toy Story"-themed flying balloon.
Two months after the birth of Austin's daughter, Hargitay mentioned that her little half-sister has their father's eyes.
Even though their clothes matched, the couple twinned in similar colored shoes but their daughter rocked red kicks compared to their white. Austin and Chanel also added Mickey Mouse-themed head accessories leaving daddy to go with a face cap.
Another photo featured the couple in a partial embrace, with their child seated in a stroller. In the last slide, the model posed with a friend who wore similar leggings. The accompanying caption read:
"We went to Animal Kingdom, Hollywood Studios, Magic Kingdom… Until next time Disney! This is a trip Chanel will never forget."
One thing that will continue to linger in the hearts of fans is the splitting resemblance between Chanel and her father. The couple welcomed their daughter in 2016 and since then, they never fail to update fans on anything concerning the little princess.
In return, fans have doted on their mini-me and established that she looks every bit like the rapper and even has similar facial reactions.
This same comment has been made by Ice-T's daughter, Mariska Hargitay, from a past relationship. Two months after the birth of Austin's daughter, Hargitay mentioned that her little half-sister has their father's eyes.
While Chanel is the model's only child, her husband has three adult kids and spends most of his time bonding with his wife and their young child!