Tamela Mann Flaunts Her Figure in a Body-Hugging Pink Dress in a New Photo
Tamela Mann recently stunned her fans with a shot she shared with fans on social media. It captured her dressed in a form-fitting pink dress from her dress collection. 
Tamela Mann is completely in love with her body, and fans love the headspace. She recently took to her Instagram page a picture that captured her dressed in a flowing pink dress. 
The shot was taken outdoors in a park-like location— a medium-sized waterfall could be seen in the background. Her pink outfit had a round neck, and it clung to her abundant curves.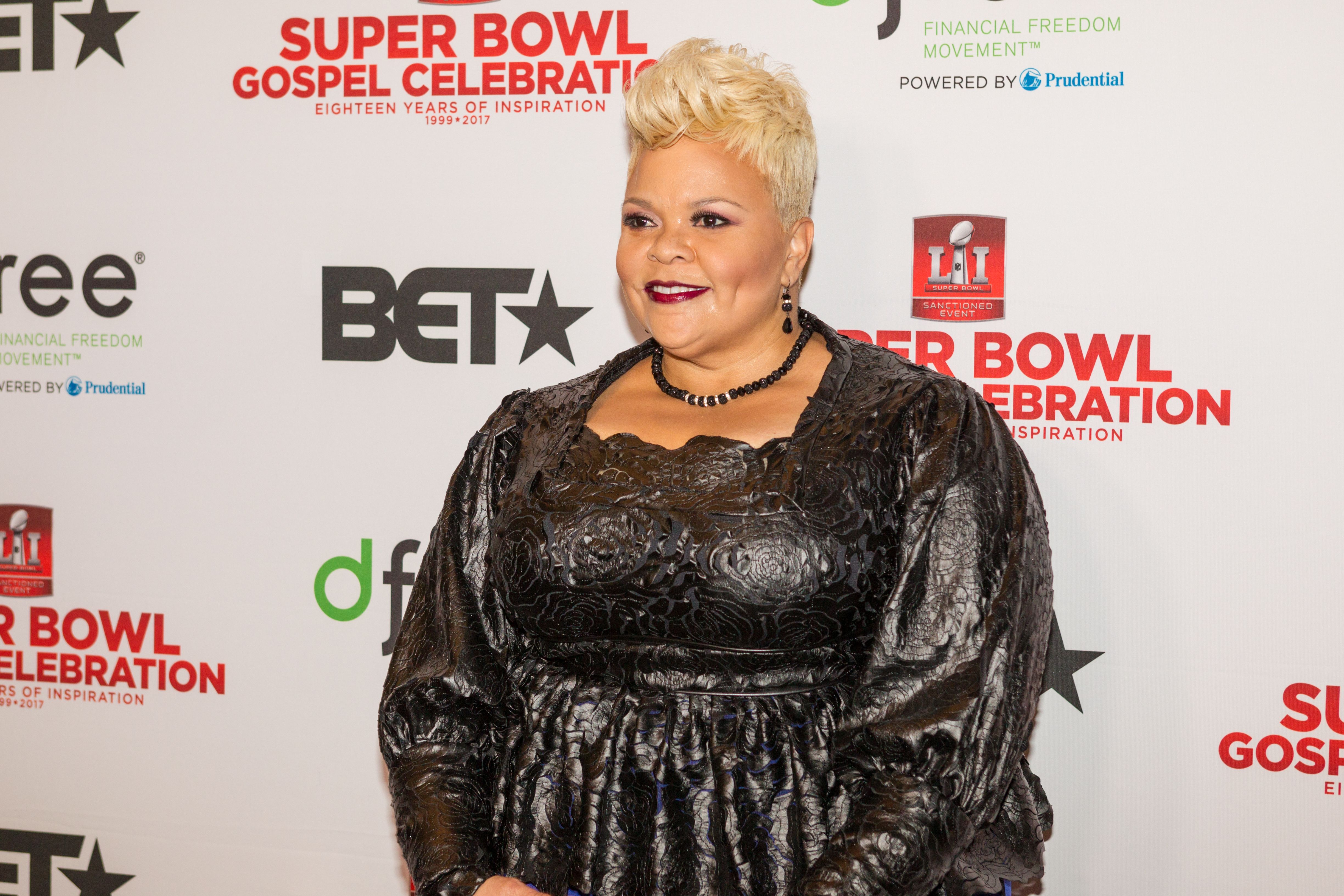 In the picture, Mann had her attention focused on something other than the camera; her face was turned slightly sideways, giving her fans a glimpse of her dimple.
She paired the simple outfit with white pumps, opting for a bracelet, watch, necklace, and earrings for body jewelry. The jewelry she had on seemed to be color coordinated.
Mann's necklace consisted of a black thread and a white pendant; the earrings were white like the pendant, but the black watch matched the black thread. 
She captioned the post, "Our Spring/Summer pieces for @tamelamanncollection is LIVE! So many have already ordered, don't miss out!"
Many more fashion projects are expected from the Grammy-winning songwriter. 
In the comment section, her fans gushed over the image. One fan immediately requested to know how she could purchase some, while another praised her for being "fine enough to model her own merchandise." 
It really is something to be proud of, especially since Mann did not always look like this. She embarked on her fitness journey last year by joining the WW community as an ambassador. 
She slimmed down by setting some goals to develop healthier habits and stimulate weight loss for herself, and she succeeded.
Now she enjoys flaunting her body in photoshoots geared towards promoting pieces from her collection, which is designed for women with the comfortability of athletic wear in mind.
Fortunately, Mann is fond of sharing pictures from her shoots on social media— her Instagram is littered with shots of her, not that her fans mind. 
Her athleisure collection is the first to come, and many more fashion projects are expected from the Grammy-winning songwriter and businesswoman. No doubt they will be just as good or even better than her current one.