Janet Jackson Shares Photo with Sisters Rebbie and La Toya Showing Their Likeness – See It Here
In a recent post on her Instagram page, Janet Jackson shared a photo of her and her sisters looking beautiful. They have an immense resemblance, and fans could not stop gushing.
Janet Jackson shared a post of herself and her sisters, La Toya Jackson and Rebbie Jackson, on her Instagram page on Saturday. The image was shared on the occasion of La Toya and Rebbie's birthday. The three sisters looked like triplets.
The snapshot showcased La Toya looking dapper in a black top. She rocked her curly black hair with so much grace and elegance. The 65-year-old wore subtle makeup and gave out an endearing smile for the camera.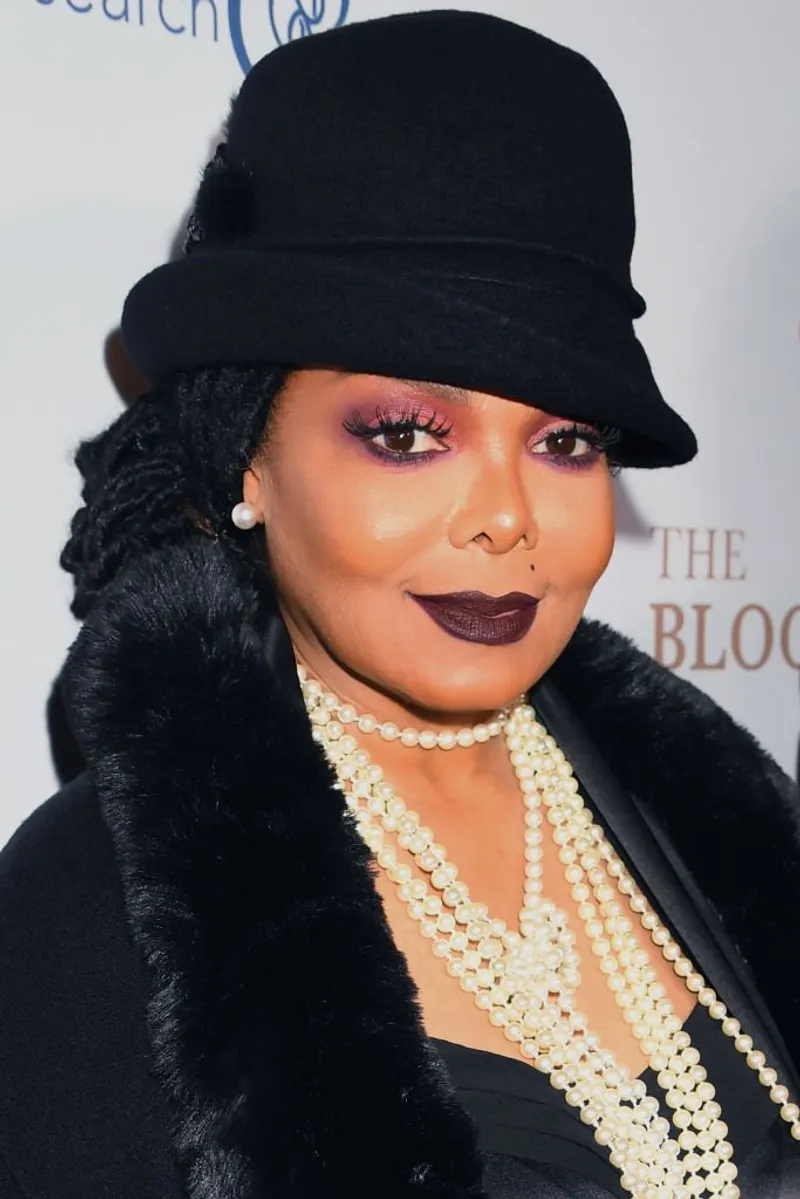 Janet looked simply irresistible in a red sleeveless top and a matching black hat. The beautiful singer showed off her white dental structure as she bore a lovely smile. 
Meanwhile, Rebbie opted for a black jacket over a white top. With a similar red lipstick like that of her sisters', the 71-year-old coated her lips perfectly. Her short black hair was nothing short of amazing.
The uncanny resemblance the sisters shared profused evidently. Standing side-by-side, the trio looked very pretty. The 55-year-old gave the post a caption that read:
"Sending luv to my two beautiful sisters. I luv you both so much😘😘"
A few moments after the post was shared, numerous fans and followers took to the comments section and gushed over the sisters. They penned down lovely words of compliments.
The "King of Pop," who would have been sixty-two last year, died in 2009.
A user noted that Janet had the most amazing smile. They added that she should not let anybody take it away from her. Another user revealed that the sisters were lookalikes. 
Many users offered congratulatory words in commemoration of Rebbie and La Toya's birthday celebration. Other fans left love eyes and heart emojis in utter admiration.
Birthdays bring about happy moments and are always worth celebrating. However, posthumous birthdays could leave tears in the eyes of a celebrant's family members.
Janet, La Toya, and their brother, Tito Jackson, took to their Instagram pages last year to celebrate their late brother, Michael Jackson's birthday. The "King of Pop," who would have been sixty-two last year, died in 2009.
Michael's father, Joe Jackson, died nine years later at eighty-nine years. He was survived by his wife, Katherine, and his eight children, Rebbie, Jackie, Tito, Jermaine, La Toya, Marlon, Randy, Janet, Joh'Vonnie, and several grandkids.
The Jackson family are a constant support to one another. Katherine, Rebbie, and Michael's eldest son, Prince Jackson, made an appearance at the 2018 Billboard Music Awards to support Janet when she bagged the Icon Award.