Fans Think Tiny Harris' Granddaughter Looks like Heiress in New Selfies with Zonnique
Tiny Harris' granddaughter had fans fawning in droves on social media after her mom shared adorable images of her. Many were awestruck, noting the baby looked like her aunt, Heiress. 
Baby Hunter Zoelle captured the hearts of many on her mom, Zonnique Pullins' Instagram timeline after the TV star shared some of their mom-daughter photos.
The pair posed indoors, looking radiant. Pullins rocked an acid wash denim jacket over her black bra top while a pink shoulder bag sat on one arm. She held her baby girl in the other.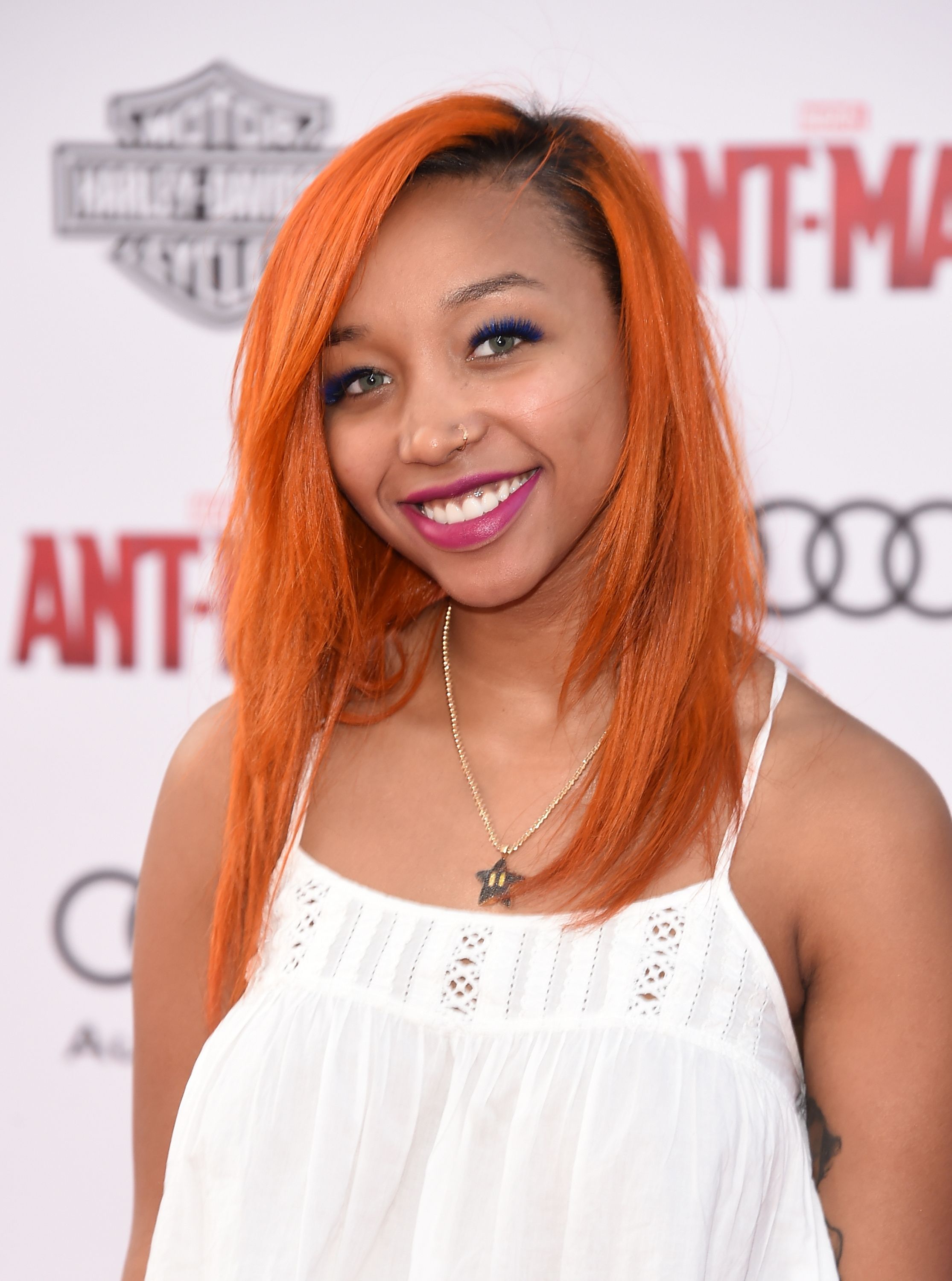 Little Hunter flaunted her kiddie style rocking a patterned playsuit while her black curls were adorned with a pink polka dot hairband. The following slide had the mom-daughter pair cuddling.
Many followers could not get over the tiny tot as they showed their affection. Some admirers noticed the striking resemblance between the toddler and Pullins' kid sister, Heiress. 
One fan exclaimed, stating that Hunter looked so much like Heiress, while another follower echoed this statement. A third person relayed that she looked like "auntie Heiress" and her grandma, Tiny. 
Little Hunter arrived last December, and her mom's colleagues on "The Mix" were the first to announce the news of her birth. Romeo Miller revealed Pullins went into labor a day before she had her daughter. 
The music boss shared a photo of him and Hunter sleeping together with the little one propped on his chest.

Before she gave birth, the reality star opened up about her pregnancy journey. Pullins, 25, said she was initially sad about getting pregnant.
However, after a while, she decided to let things go and stop trying to control her life while giving God the full reins. She said her lover, Bandhunta Izzy, was excited from the start. 

When asked if she saw marriage in her future, Pullins indicated that she was interested in marriage but not yet, as she preferred to be in a relationship for a while. 
Two weeks after Hunter Zoelle was born, her dad took to his Instagram page, posting a family photo to celebrate his 24th birthday. While he and Pullins posed together, their daughter was placed in a pink stroller. 
There is no doubt that Bandhunta Izzy and his lover are thrilled to be parents, and other family members are also elated by the addition. Pullins' stepdad, TI, proved this on social media.
The music boss shared a photo of him and Hunter sleeping together with the little one propped on his chest. The doting granddad admitted he was completely in love.