Man Humiliates Stewardess the Entire Flight, Regrets it 2 Weeks Later – Story of the Day
A pretty flight attendant is tested beyond endurance by a boorish passenger. 
Gail Osmond loved her job. As a flight attendant, she flew all over the world and met interesting people, but there were days when it was difficult to keep a smile on her face.
Gail was assigned the first-class section on a 14-hour flight from New York to Hawaii, but ten minutes after the passengers boarded she knew she was in trouble...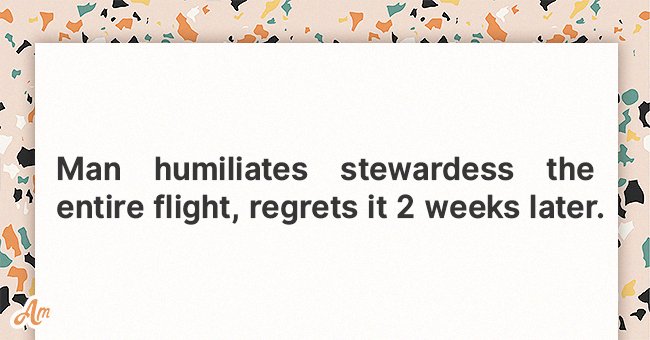 There were only two passengers in first class, a man in his thirties, and a gentle-looking woman in her late fifties. The woman had a sweet face, and a kind smile and Gail knew she'd be an easy person to deal with.
The other passenger was trouble, Gail's intuition told her so, and she was seldom wrong. He was handsome, but his good-looking face was distorted by a superior sneer. and Gail didn't like the way he looked her up and down.
She settled her passengers in and informed them that she'd be serving them drinks and hors d'oeuvres after take off. The man smirked, looked at Gail's chest, and asked: "Are you on the menu?"
Gail ignored him and helped the older lady do up her seat belt. She then walked back to the common area, where she ran into two of her colleagues. One of them sighed: "Gail, you are so lucky! We are PACKED!"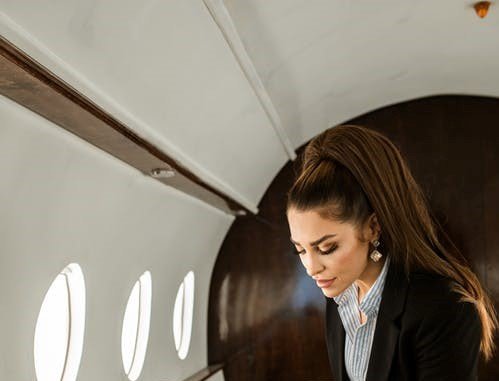 Gail shook her head. "I'll trade with you right now, if you like! First thing that guy asked was if I was on the menu!"
Gail's friend gasped. "Are you serious?" 
Gail sighed. "And it's 14 hours to Hawaii..."
After takeoff, Gail asked her passengers if they'd like Champagne, and served them paté and caviar with her best smile. As expected, the man kept leering and smirking at her, and when she walked past, even patted her leg.
Gail took a deep breath and reminded herself that she needed her job... 
No matter who they are every person deserves to be treated with respect.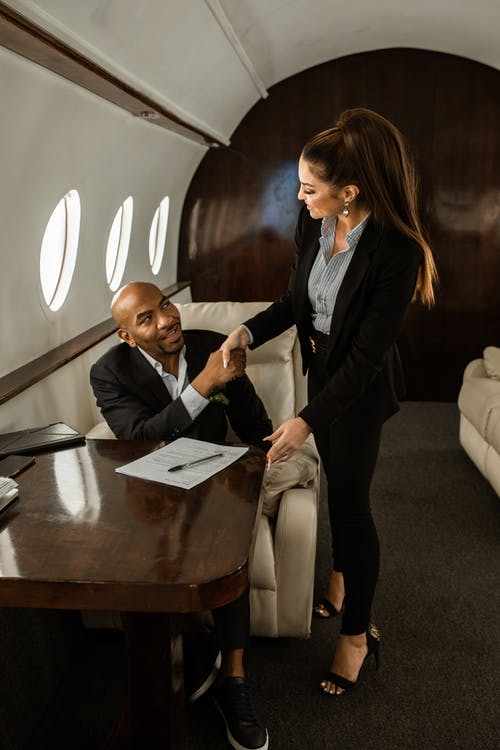 She was right, it was a very long flight, and if the lady was a delight, the man, who introduced himself as Ruffud Wearing, became more and more obnoxious as the hours dragged by.
"Stewardess..." he called.
Gail walked over with a smile plastered onto her face, to find the man reclining on his seat, with his bare feet up on the foot rest. "yes, Sir?"
The man smiled up at Gail and licked his lips. "I want a massage...You can start with my feet and work your way up..."
"I'm sorry Sir, but that's not part of my job."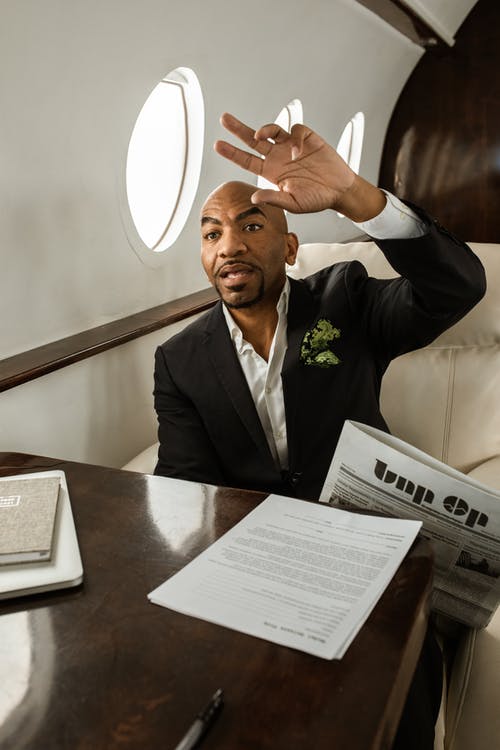 The man sat up abruptly. "Your job is to SERVE me in any way I demand! Do you know who I am? I'm going to have you fired!"
Gail took a deep breath and said calmly, "You are within your rights to make a complaint, Sir, but I'm not obliged to do anything that's not in my job description."
As she walked past her lady passenger, the woman touched her hand. "You handled that beautifully, my dear. Chin up!"
Gail was delighted when they finally landed in Honolulu and she could her boorish passenger goodbye. The lady stopped by the door and handed Gail a business card.
"My dear, I admire you. I'm looking for an assistant, so if you'd like a job, please contact me."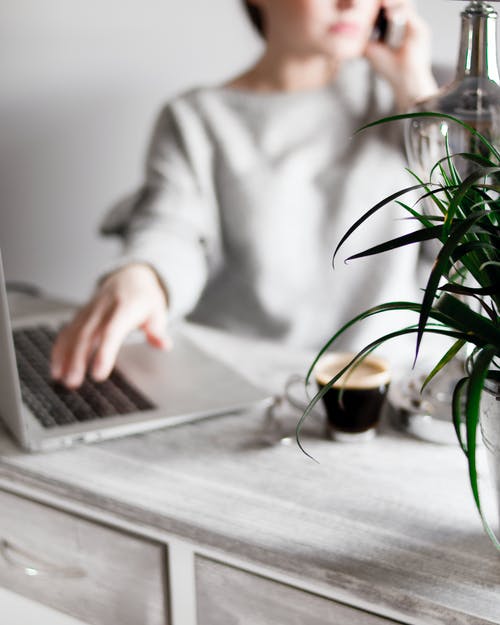 A few days later, Gail was called in by Human Resources and told that her contract would not be renewed. When she got home, she picked up the business card and made a call.
Two weeks later Ruffus Wearing was sitting in the waiting room adjacent to the CEO's office a Fortune 500 company, feeling on top of the world. The position of Chief Operating Officer had opened up and he knew he was the man for the job.
It was in the bag, and this, the last interview with the CEO would be a walk in the park...At that moment, the CEO's door opened and a tall, pretty woman in a stylish suit walked out.
Ruffus eyed her legs and smiled to himself, then he glanced again at her face. "Hey there," he said with a smile, "I know you! You are that uppity stewardess, Gail!"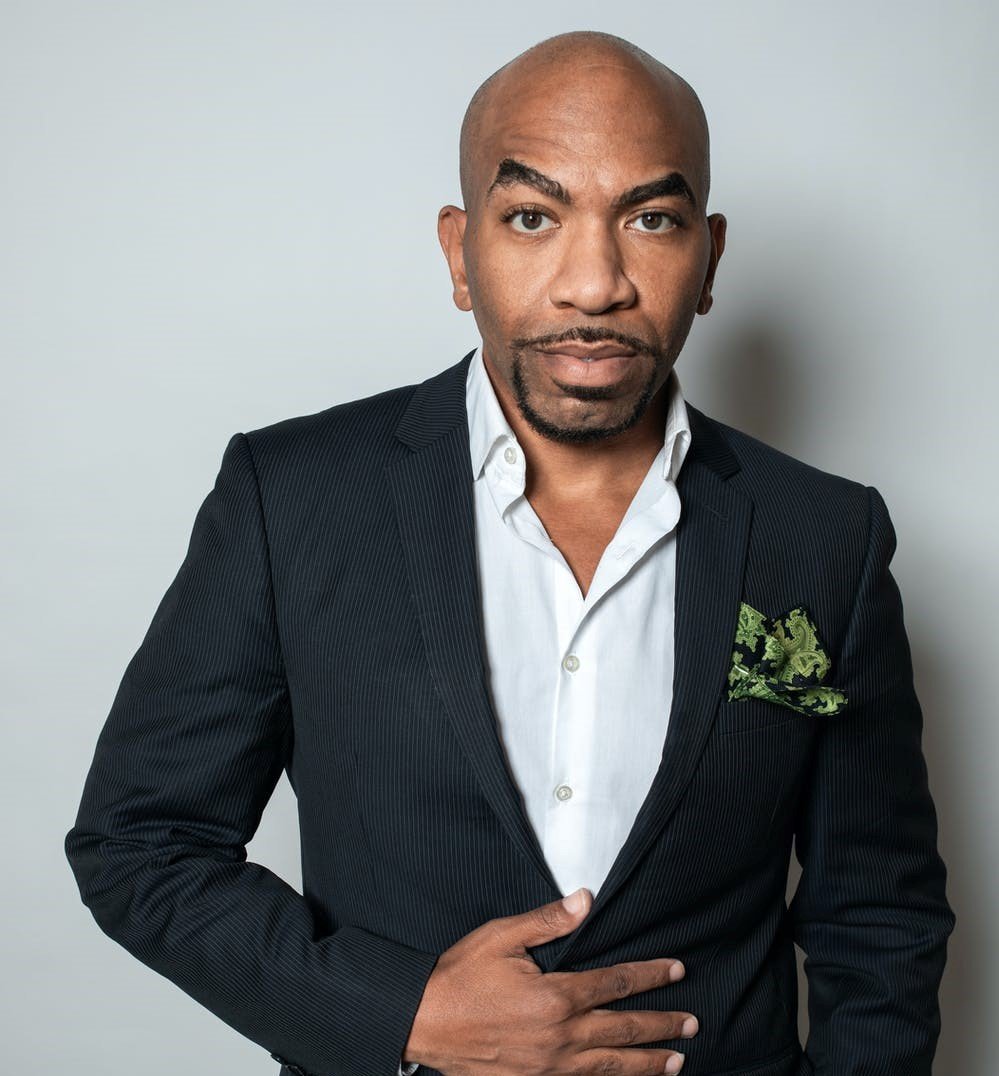 Gail smiled back unruffled. "Good afternoon, Mr. Wearing."
Ruffus smirked. "You look good, Gail, very good! I'm glad I made that phone call...Now that I'm going to be Chief Operating Officer you'll be working fir ME, and I'm sure you'll be a lot friendlier!"
Gail kept her composure. "The CEO will see you now, Mr. Wearing, if you'll follow me?"
Still smirking, Ruffus walked into the CEO's office, and behind a huge glass desk was the older woman from the airplane. "Mr. Wearing... I'm Eleanor Veir."
Ruffus was transformed. He stepped forward to shake Mrs. Veir's hand and smiled charmingly. "Ms. Veir," he said, "It's a privilege to meet you. I'm a huge admirer of your work."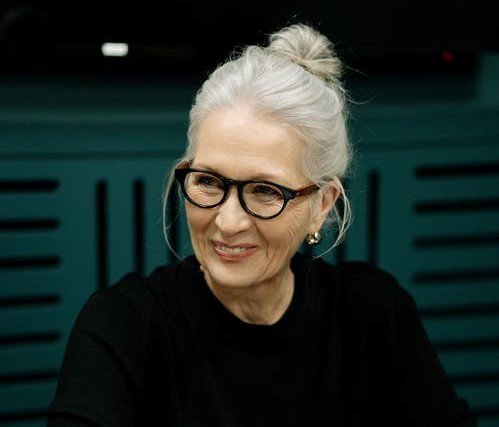 "Thank you, but I believe we've met before...Two weeks ago, I think. On a flight to Hawaii?"
Ruffus squirmed uncomfortably. "I'm sorry...I travel so much..."
"Yes," said Mrs. Veir, "So do I. I've been looking at your resumé, Mr. Wearing, and the reports from my executives who have interviewed you. Very impressive."
Ruffus sat up straighter and smiled triumphantly. "I believe I'm the best man for the job, Ms. Veir."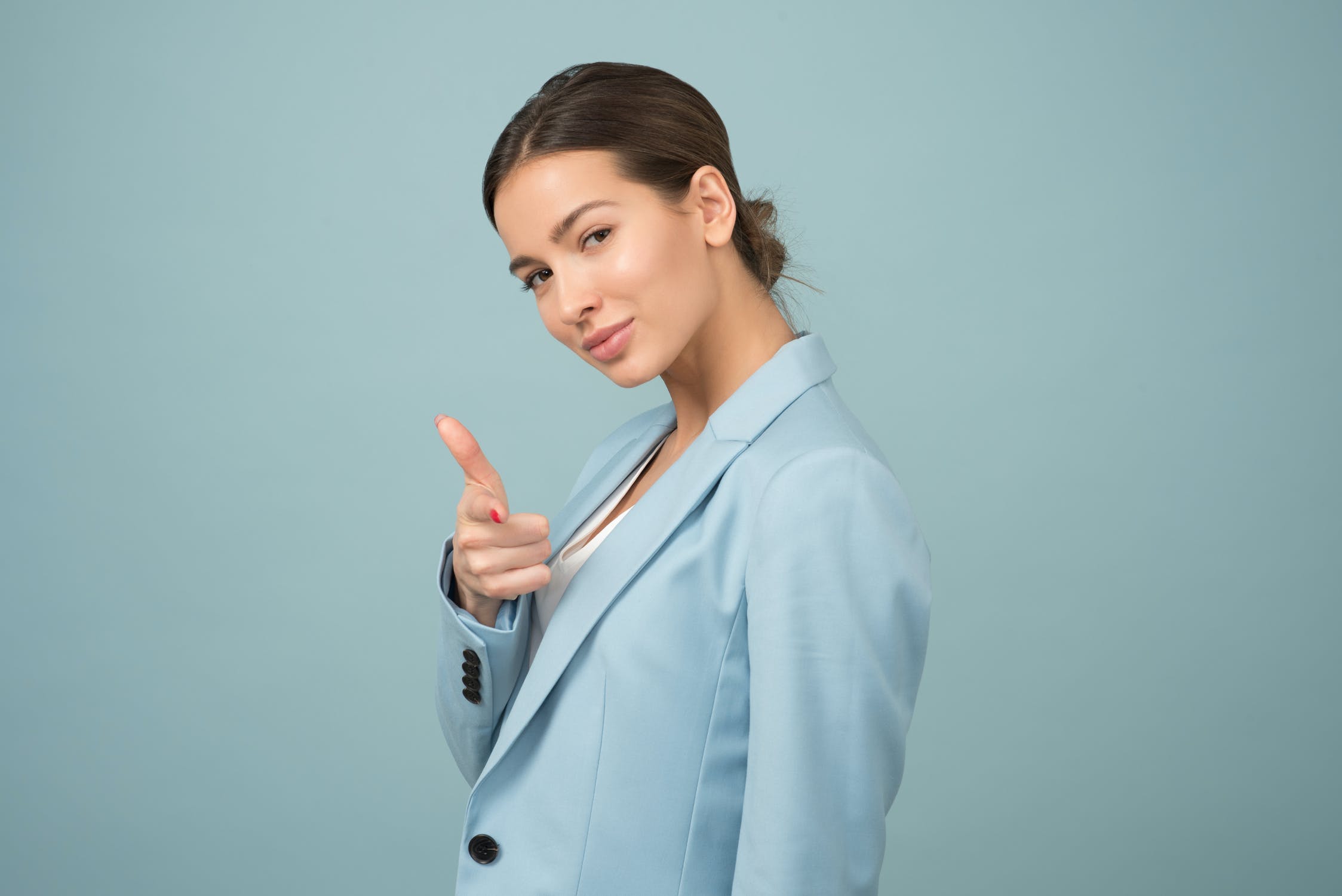 "Unfortunately, Mr. Wearing, I don't." Mrs. Veir said.
"Excuse me?" Ruffus gasped, "I don't understand!"
"I've seen how you treat people, Mr. Wearing, and I didn't like it. In fact, I don't like YOU. Thank you for your time. Ms. Osmond will escort you out."
Ruffus walked to the elevator beside Gail, utterly crushed and humiliated. He had never imagined that his treatment of a lowly flight attendant would cost him the job of his dreams.
What can we learn from this story?
1. Treat all people with courtesy and kindness. No matter who they are every person deserves to be treated with respect. Respect others if you want to be respected.
2. Patience is always rewarded. Gail's patience and courtesy in the face of the boorish passenger's abuse won her the admiration of her future employer. 
Share this story with your friends. It might inspire people to share their own stories or to help someone else.
Any resemblance in this story to actual events, locales, or persons, living or dead, is entirely coincidental.
If you enjoyed this story, you might like this one about a woman who fat-shamed a bride without knowing who she was and regretted it bitterly.