T.D. Jakes' Wife Serita Dons a Pink Puff-Sleeved Dress & Matching Mask in a Recent Snap
T.D Jakes' wife Serita recently inspired her fans with a post on social media. It featured a motivational caption and a gorgeous shot of her dressed in a modest outfit. 
A couple of days ago, Serita Jakes took to her Instagram page to share a gorgeous shot of herself accompanied by encouraging words dedicated to her fans. 
The shot captured her dressed in a long pink dress that sported puffed-up sleeves. She complemented the outfit with a face mask of the same color, and she chose a pearl necklace as body jewelry.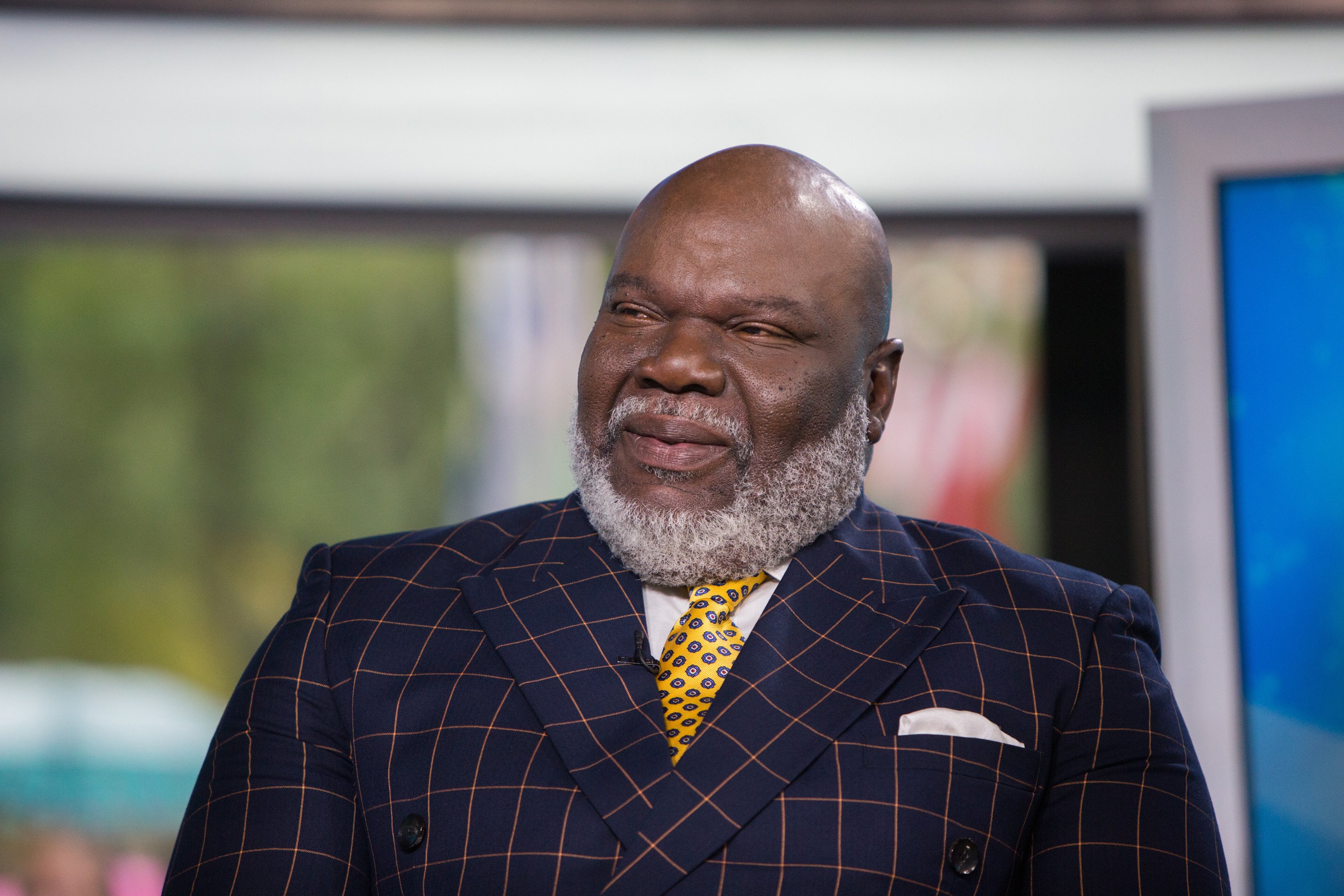 Serita's hair was styled in wavy curls that fell past her shoulders. The photo seemed to have been taken while she was in motion; she had her eyes closed and her hands raised in a clap. 
In her caption, the gorgeous woman let her fans know that whenever God calls a person into unknown territory, he/she may find it hard to "gradually ease" into it and will need to develop courage "to leap." 
She also revealed what would happen after the leap, saying: "And when you do, the weapons may form, but they will not prosper." 
Serita let her fans know that she was "blessed by the word" on Sunday and urged her fans to head over to YouTube if they want to enjoy the replay of the sermon. 
In the comment section, her fans had nothing but positive reactions to share. While her words touched many, others seemed to be more concerned about her style, with a majority professing love for the modest outfit. 
She was pictured with tears running down her face as she listened to the grieving mother.
Serita has been married to famous preacher T.D Jakes since 1982. The pair have credited their desire to put in work for their long-lived marriage. 
They have spent most of their lives preaching the word side by side in a ministry that now has a global influence. The dynamic preacher with a bellowing voice was nominated by Time Magazine as "America's Best Preacher" in 2001. 
His ministry reportedly has its roots in the 30,000-member Potter's House located in Dallas, where it has touched millions worldwide. It has also been praised for the attention it pays to its members.
In 2018, one member, a woman, lost her child to a police shooting. It was a difficult time for the woman, but she remained steadfast, which led the church community to award her with the "Lady of Grace" honor.
It rewarded the attitude she displayed after her son's death. Serita was quite emotional about the whole affair; she was pictured with tears running down her face as she listened to the grieving mother give her acceptance speech.
With such a blatant show of empathy, it is no surprise that Serita and her husband's ministry pull one of the largest congregations. Keep up the good work, you two!