TD Jakes' Wife Serita Stuns in a Zebra-Print Dress during a Day Out with Him in a Black Outfit
Bishop T.D. Jakes recently shared a sweet photo of himself and his stunning wife, Serita, rocking stylish outfits during a day out ahead of their 39th wedding anniversary. 
Bishop T.D. Jakes and his wife, Serita Jakes, are one of the most recognized Christian couples. Through their megachurch, The Potter's House, and their authorship, their ministry has touched lives all over the world.
One of the most admirable traits about Jakes and Serita is their unwavering love for one another and dedication to making their marriage last a lifetime. This week, the couple will celebrate their 39th wedding anniversary.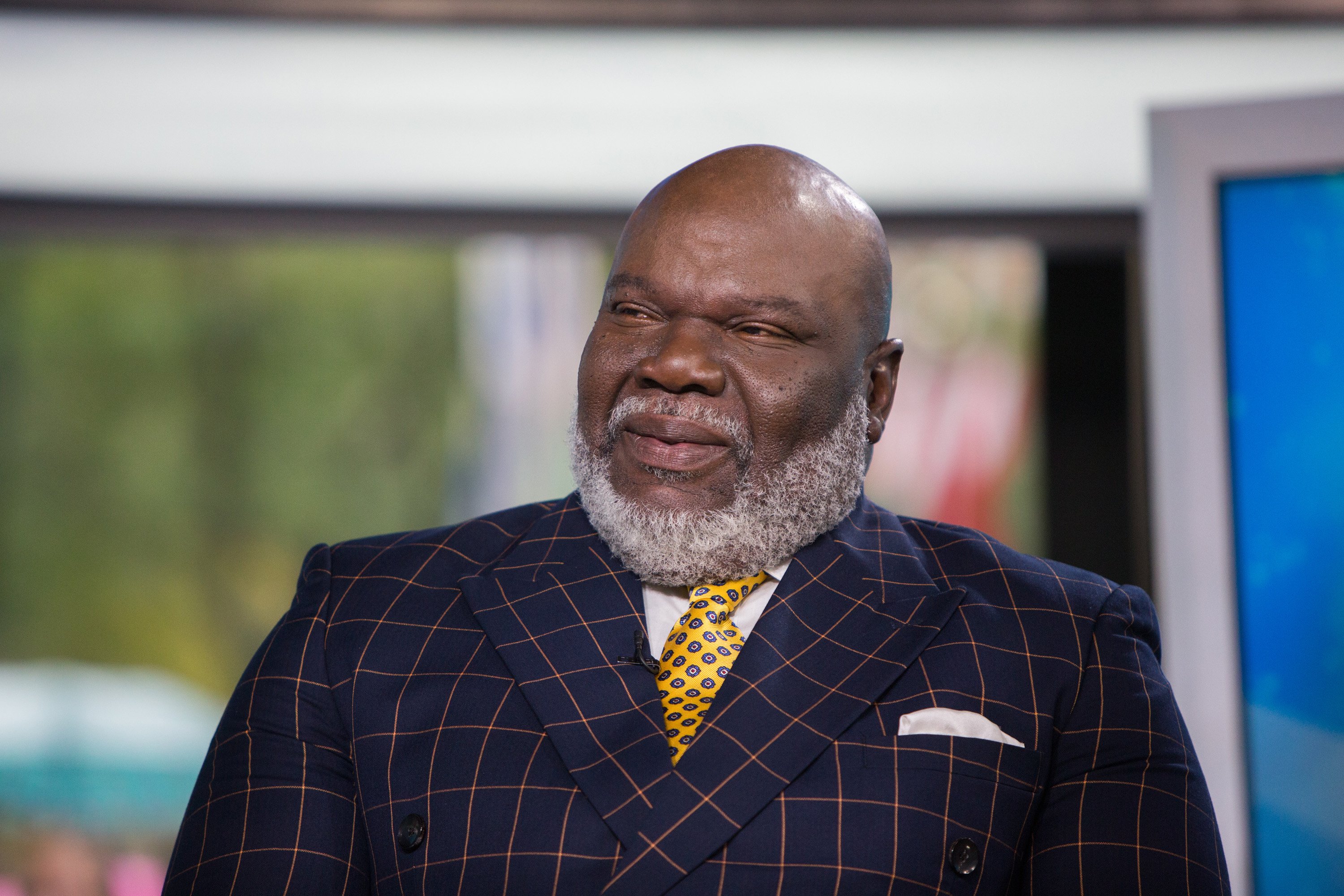 Ahead of their significant milestone, Jakes took to Instagram to share a delightful snap of him and his wife enjoying a day out at an undisclosed location. The caption read:
"This is a very special week for us! So we took a little breather from the crazy schedule we keep to just breathe!"
The photo featured the couple posing on the paved walkway next to what appeared to be a hotel with luggage carriers parked along the wall. Both looked stylish in their casual-chic numbers.
The "Woman, Thou Art Loosed!" author looked sporty in a black tracksuit, white sneakers, and cap, while Serita opted for a zebra-print shirt dress with black leggings and slides. She accessorized her look with a brown handbag and yellow scarf.
The photo received numerous comments from the Bishops' followers, who complimented the couple while commending them for being constant role models for married couples.
Perhaps the biggest test of their love occurred when they were involved in a car crash.
One person commented, "Have a magical time Bishop. You guys deserve it," while another added, "Love the photograph!! Enjoy each other's presence. Relax! Renew! Restore!" One fan called the couple "marriage goals."
Jakes and Serita make marriage look easy, and as they mark 39 years together, it's important to recognize that their beautiful union has not been without its ups and downs.
From the beginning, the pair faced many trials as they navigated a long-distance courtship for over a year. Even after marrying in 1981, they had to stick together through financial challenges and the demands of a growing family and ministry.
Perhaps the biggest test of their love occurred when they were involved in a car crash, leaving Serita injured and needing assistance with daily tasks. The "Crushing" author stepped up, and the experience strengthened their bond.
Just as Jakes stood by his wife during a time of weakness, she has stayed by his side over the years and helped him build his empire. In 2018, the respected preacher proudly proclaimed Serita his "ride or die soulmate."