Adrienne Bailon of 'The Real' Puts Her Slimmer Curves on Display in Green Top & Fitting Shorts
Adrienne Bailon is pulling out all the stops as a talented singer and great friend with a wonderful figure and a great sense of style to go. 
"The Real" co-star Adrienne Bailon took to social media, flaunting her slimmer curves. She donned a green top as well as fitting shorts striking alluring poses for the camera. 
The Instagram post consisted of four pictures, three of them of herself and one of a set of LA VOÛTE handbags. In each snapshot, she donned the blue version of one of these frame bags.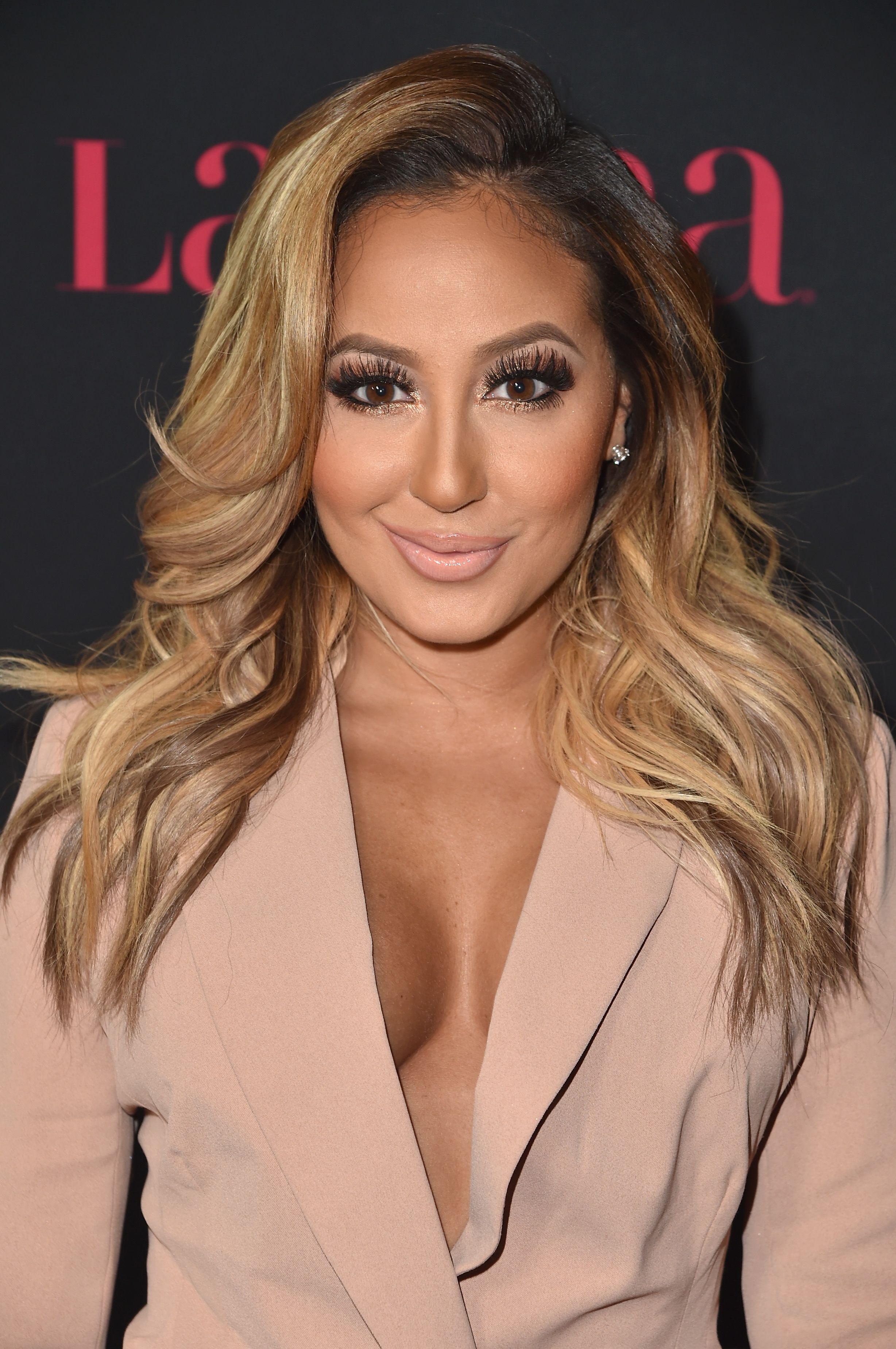 FIGURE CONSCIOUS STYLE
In the first snap, she stood sideways towards the lens, her hand on the gap between her top and shorts, creating an aesthetic that enhanced her mini waist. In a possible nod to Pride Month, her caption read: 
"Taste the rainbow. 🌈 #ootd"
The emphasis on her waist also magnified the rest of her curvaceous figure, with the tight knee-length shorts showing off her toned legs. The actress was nonchalant, gazing ahead with thick white-rimmed sunglasses. 
VOGUE MODE
Her shirt brightened up space with its lime green shade, donning puffy long sleeves. She wore transparent heels, again notably intensifying her shapely and toned legs. 
Bailon praised Raven for her authenticity.
Fans and followers of "The Cheetah Girls" member absolutely loved the look, complimenting her on her figure and fashion. The post received just over 91,000 likes. 
BODY TALK 
Bailon is conscious of keeping herself in shape, losing 20 pounds during quarantine. She stated that staying fit and healthy during the pandemic is of the utmost importance to her. 
She has also spoken about her figure concerning plastic surgery. She said that she did get breast implants at one stage, but she ended up getting them removed. 
SISTERS IN ARMS
Bailon is more than just a gorgeous figure; she is also a singer whom many know from the girl group, The Cheetah Girls. On the possibility of reuniting with her group member Raven-Symoné, she expressed: 
"I mean, I would love that, obviously 'cause she's my cheetah sister."
Bailon praised Raven for her authenticity. She stated that she would definitely love to work with her at some point, emphasizing she would enjoy something related to The Cheetah Girls.
This is not the only talk of reunions, with Bailon and Tamera Mowry coming together after a year of not seeing one another. Bailon shared a video on Instagram documenting this heart-touching moment. 
In the clip's caption, she expressed how much she missed Mowry and how much she loves her. She also included the hashtag "WCW," meaning "women crush Wednesday."