Ming Lee Simmons Looks Sophisticated In a White Hat and Matching Blazer during a New Shoot
Ming Lee Simmons is stepping up her modeling game after inheriting the skills from her famous mom. She looks like a boss posing in a white hat and matching blazer in recent posts.
Kimora Lee Simmons' firstborn and eldest daughter Ming did tremendously well in falling not too far away from the apple tree.
The 21-year-old New York University student already has an impressive modeling career, all thanks to her mom, who was a former model, a brand owner, an entrepreneur, among other things.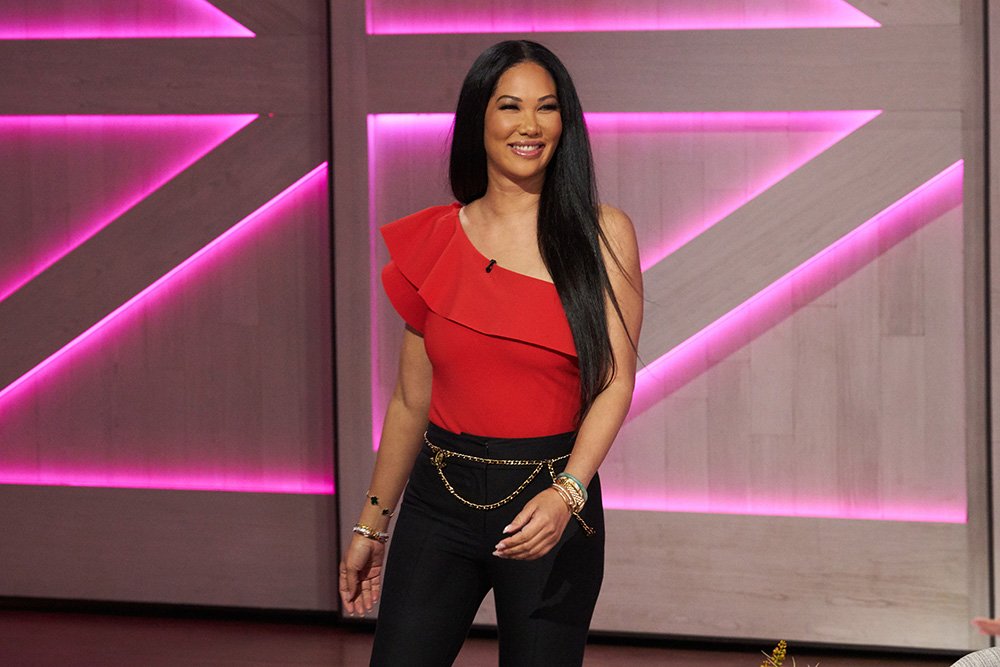 In a recent post, the younger model dazzled her fans with a sophisticated boss-lady appearance. Ming posed sitting in a chair, backing a tall green flower vase and a brightly lit window.
The two shared images showed her wearing a trendy white hat that matched the color of her partially fitted blazer while giving a piercing stare. The model's face beat was glamorous for the photoshoot, leaving her with a chiseled look. The details on the post read:
"@saraalemus told me I look like a travel blogger @boohoo."
Fans could recognize the volume of the rich long black hair that fanned her body as well as her smooth skin and toned thighs left on display. The commenters focused on the style and how she brought the sophisticated trend to life via her pose.
Ming and her younger sister Aoki have been exposed to their mother's business for a long time. But it was not until they became young adults that the designer recruited them to be part of her team.
Aoki, a Harvard student, runs the financial aspects, and her sister works mostly on designing.
The former model who shares her daughters with an ex-lover, music mogul Rusell Simmons, relaunched her Baby Phat brand two years ago.
Despite being university students, the girls worked on creating new and trendy designs for the brand. Apart from co-designing, the young models are currently under the One Model Management team.
During a photoshoot for the Baby Phat brand, Ming and Aoki modeled different $65 pieces while doing justice with their epic model poses.
Apart from their modeling prowess, these two inherited their gorgeous diva looks and business acumen from their mom. In running Baby Phat, they act as a team but handle different responsibilities.
While speaking to an outlet, they admitted that their mom trusts them to organize the business— Aoki, a Harvard student, runs the financial aspects, and her sister works mostly on designing.
With her daughters, Kimora has done great in teaching them the right values. When it calls for them to work, they are hands-on, and they are there when they need to protect each other.
More than once, Ming shows up for her sister in confronting online trolls; the same favor is often reciprocated by Aoki, who is very supportive of her big sis.