Kelly Ripa's Daughter Lola and Husband Mark Consuelos Start a Challenge – Here's What It Is
Kelly Ripa's husband Mark Consuelos and their child Lola recently blessed fans with an exciting challenge. The father-daughter duo teamed up to raise awareness about food insecurity.
Talk show host Kelly Ripa's husband Mark Consuelos partnered with Lola Consuelos, their daughter, in a grilling challenge. The duo took to Instagram to drop photos of their grill section to the delight of their fans. 
In one of the photos share, the doting father and daughter could be seen in an outdoor selfie as they rocked reciprocating black t-shirts with "#GirlDadGrillDad" written on them in orange and white ink.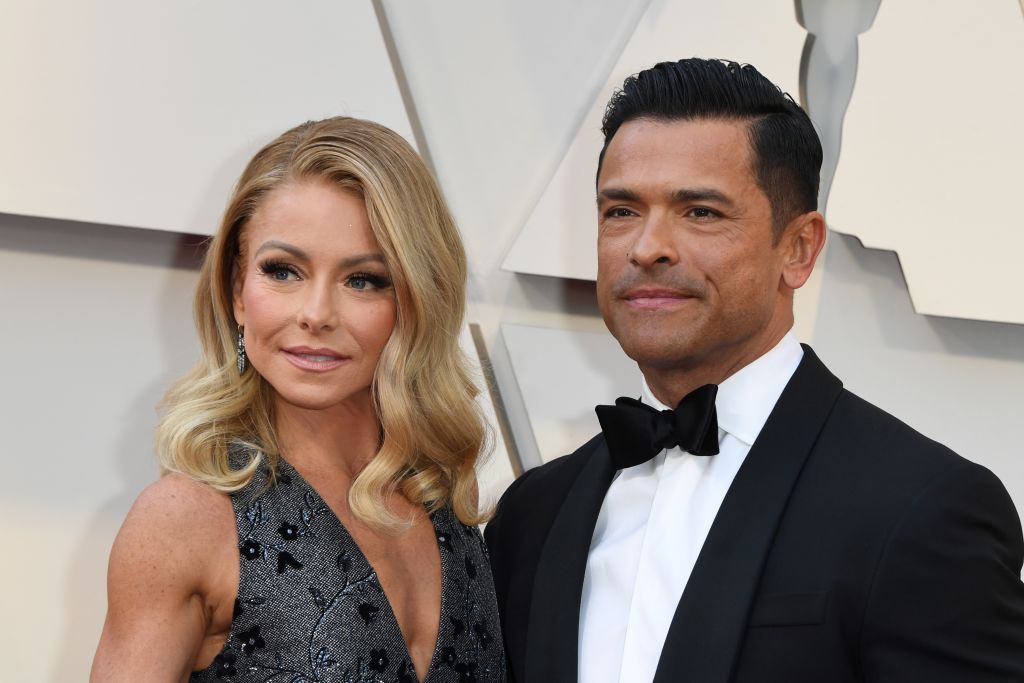 The second snapshot posted featured the two with wide grins on their faces while they each held a thong food picker in their hands. The grilling machine had several colorful, deliciously looking delicacies arranged on it as they set to get to work.
Mark attributed Lola's character to her mother.
The snapshots were dropped with a long note that revealed that the challenge was not organized just to have fun but also to help fight food insecurity that escalated during the novel coronavirus pandemic. Mark's lengthy message partly read:
"We are challenging fathers, father-figures and the daughters, and young women in their lives, to spend time together by the grill to help us fight food insecurity."
Amidst all this, the doting father was specifically glad to have involved his daughter, with who he has a special connection as she is his only daughter. He noted that she was born a day before father's day, so that made father's day more special for him.
Mark attributed Lola's character to her mother. He stated that she is a strong, intelligent, and confident young lady just like her mother, and watching her grow was the best part of being a father.
Earlier this year, Ripa took a trip back to memory lane as she shared throwback photos of her, her husband Mark, and their two oldest children Lola and Michael, from a vacation they had a long time ago.
In one of the throwback snaps, little Lola wore a pink princess dress as sat comfortably in Ripa's arms while Michael stared at them. Another had Mark holding up Lola, who was in diapers as they dabbled in a pool.
Ripa and Ryan Seacrest, who started the ABC daytime show in 2017, had to maintain social distance due to the restriction law amidst the COVID-19 pandemic. The pair who had been hosting the show from their homes recently reappeared in the studio.
Ripa and Seacrest, who have been working together since he took over from Michael Strahan when he left the show, announced that they had been nominated for a Daytime Emmy award.