Mo'Nique Is All Smiles as She Flaunts Her Slimmed-down Figure in a Tight Camo Dress
Mo'Nique, 50, who used to have a plus-sized body, shares the success of her weight loss journey over the years with a lovely fitted gown that showed off her collarbone.
Oscar-winning actress and comedian Mo'Nique took to Instagram a few days ago to flaunt a picture of herself smiling in a beautiful camo-colored gown. She added the caption:
"HAPPINESS IS A CHOICE. I CHOOSE TO BE HAPPY🥰 I LOVE US 4REAL.🥰"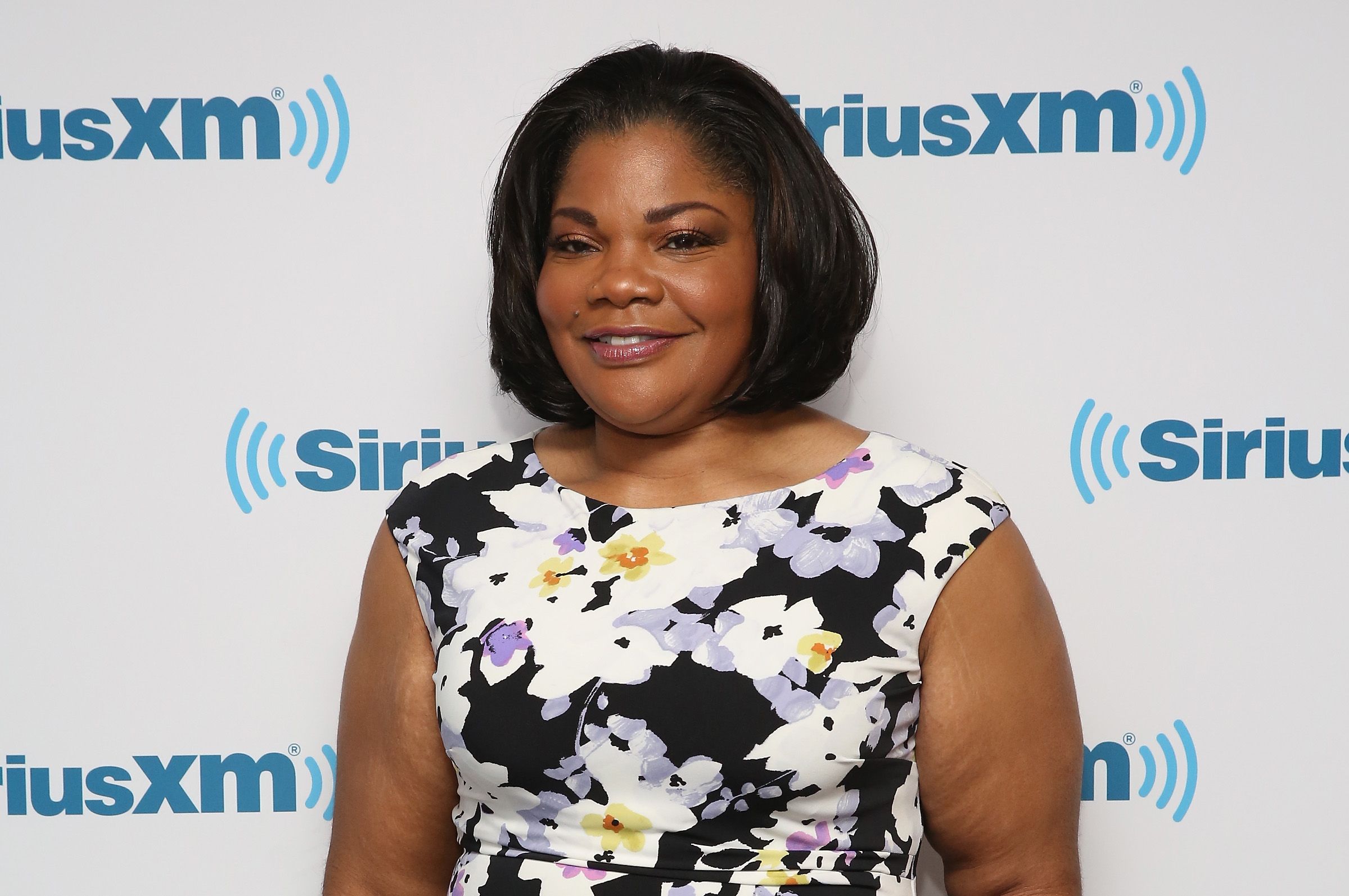 Fans have taken to the picture, reacting with likes and comments. The image has now attracted almost 1500 comments in the last three days, and her fans had nothing but praises for her. One fan commented:
"Mo'Nique, you are so inspiring to me! I have watched your weight loss progress; that really has been such an inspiration to me…."
The same fan went on to say that they are ready to start their weight loss journey to lose unneeded and unwanted pounds after being inspired by Mo'Nique's weight loss success.  
Some people criticized her decision to lose weight.
Although other comments complimented the comedian's beauty, many words centered on her weight loss, with one fan pointing out her collar bone.
Mo'Nique's weight loss journey is a well-documented one on social media. However, she started the journey a long time ago and has been sharing her workout routines with her fans since 2013.
In an Instagram video which she posted in 2019, Mo'Nique got emotional sharing her fitness journey. She always wanted to run around the track twice without stopping since she started her journey, and she finally did it. She captioned the video: 
"PROUD MOMENT. 2x without stopping! YESSS. It took a minute...no; it took a lot of minutes🤪; however, I DID IT! We can do this, YALL!!! I LOVE US"
This video comes a year after another in 2018, where Mo'Nique celebrated weighing less than 200 pounds for the first time since she was a teenager.
The actress and comedian also confessed in an update that there were times when she also doubted the journey, but her family was her biggest motivation.
In addition to exercising multiple times every week, Mo'Nique loves to keep a healthy diet. She also shared with her fans that she has been able to keep her diet healthy when on the road by cooking her meals.
The comments around her weight loss have not always been positive. Some people criticized her decision to lose weight; according to them, Mo'Nique was turning away from the plus-sized community that helped make her successful. 
Regardless of the criticism, she has decided to focus on the positive, and it is clear that she is not backing down from her healthy journey anytime soon, no matter how challenging it is.