Daily Joke: Boss Calls His Employee but His Child Picks up the Phone
A boss needed help to fix a computer in his office and decided to call the home of one of his employees. When he dialed the number, he heard the whispering of a child, and their conversation left him in shock.
The boss of a large organization needed help with one of the main computers of the company and sought a way to call one of his employees to help out with the situation. He dialed the employee's home phone number and heard the voice of a child who whispered: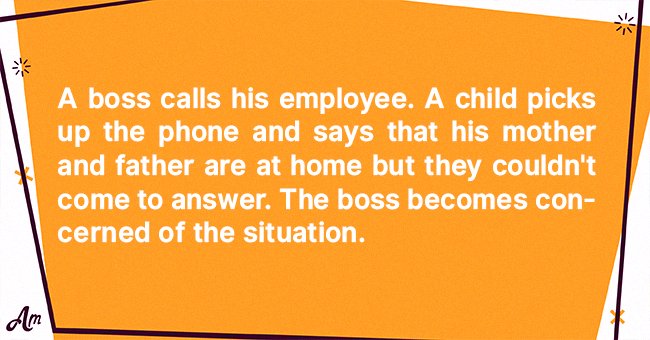 "hello."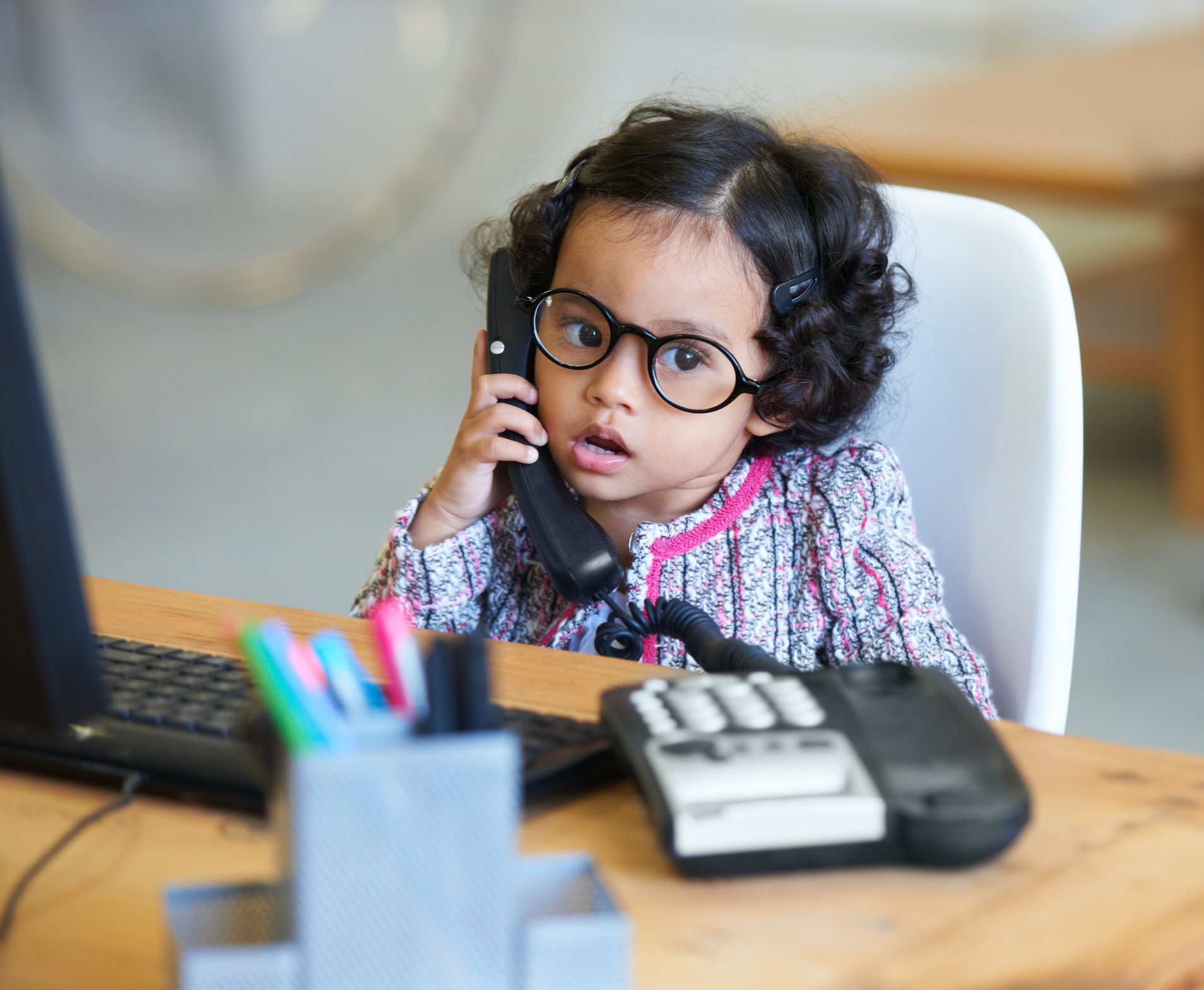 The boss felt awkward talking to the little child and asked, "is your daddy home?" The tiny voice replied, "yes." The boss asked if he could talk to him, and the voice said no. Shocked, the boss asked:
"is your mommy there?"
The voice said yes but refused to let him talk to her. The boss wanted to talk to an adult and felt that it was not likely that a little child would be left alone at home. He decided to drop a message with whoever was watching over the child.
He asked the child if there was anyone around him, and the child whispered that there was a policeman. The boss became confused and wondered what a police officer would be doing in his employee's house.
He requested to speak with the policeman, but the child whispered that he was busy. Shocked, the boss asked what the cop was busy doing, and the child replied that he was busy talking to his mom, dad, and the fireman.
The boss became increasingly concerned, and suddenly heard what sounded like a helicopter over the phone, he asked the child what the noise was, and she said with a low voice, "a hello-copper." 
Now alarmed, the boss asked what was going on in the house, and the child replied that a search team had just landed in their house. The boss grew frustrated and asked what they were in search of. Still, with a tiny but sweet tone, the young voice replied alongside a muffled giggle:
"Me!"
Enjoyed this joke? Here is another joke about a worker requesting a raise.