Ciara Poses in Ripped Jeans and a Tight Black Top Featuring Her Toned Figure – See the Photo
Ciara looked adorable in ripped jeans and a fitted black top while flaunting her toned figure and modeling her latest design, "Human Nation."
For more than a decade, Ciara has maintained her fit and toned physique. Despite being a mother to three kids, she is not slowing down in her fitness journey.
This woman puts the "S" in Sexy and has continued to be an inspiration to other moms on the quest to have the killer body. In a new snap, the singer and dancer teased fans with her trimmed figure garnished with a sophisticated fashion sense and sassy attitude.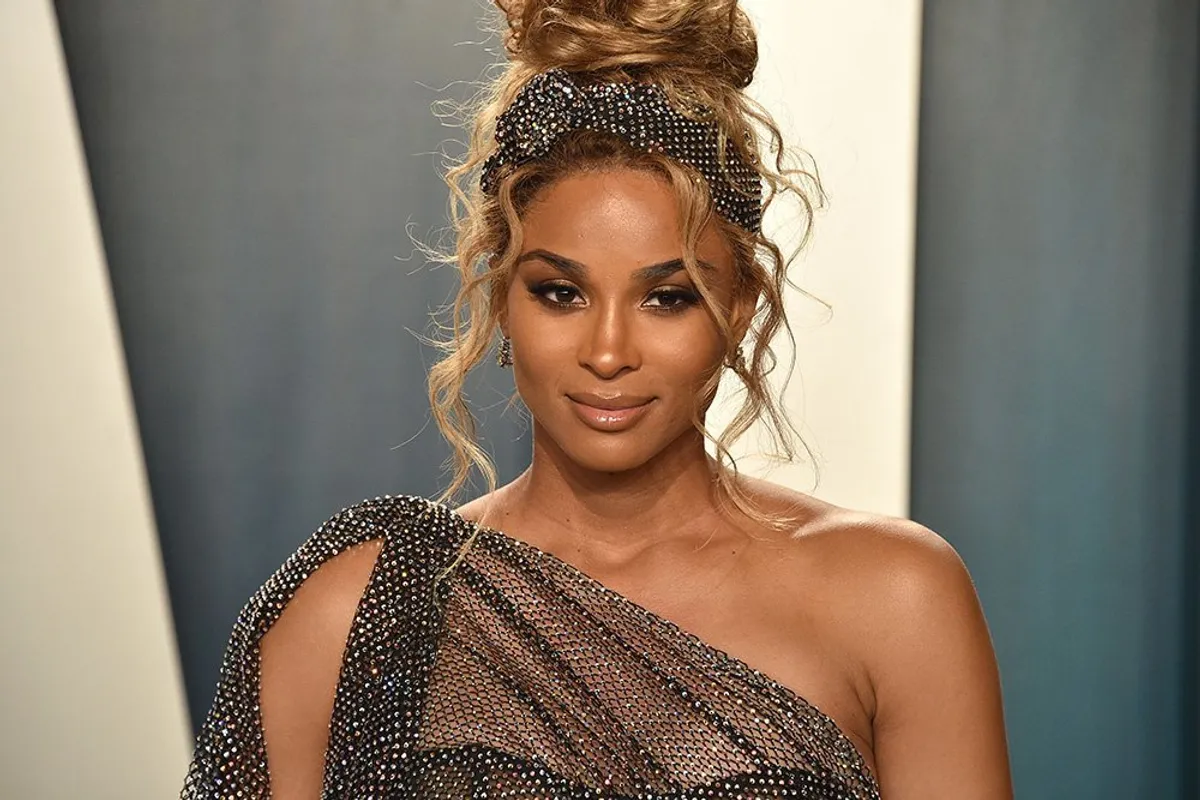 Her closet selection was partly street style mixed with a bit of raunchiness. She rocked ripped high waist distressed jeans—fitted around the hips and free from the knee downwards. To caption the snap, she described herself as red-haired using the Spanish word:
"Pelirroja."
In the photo, the dancer paired her pants with a black long-sleeved button-down top that hugged her body. A few buttons were undone, leaving a bit of cleavage on display. 
Ciara's perfect curves and toned abs were still visible in the cover-up. The entertainer's chiseled nose, contoured face, and nude lip color were the perfect makeup choices for her sassiness, as they also aligned with her metallic red hair.
Before now, Jeff Bezos, Amazon's CEO, partnered with Wilson; he invested in the athlete's social networking startup TraceMe.
Basking in the warmness of the sun, Ciara posed to market the threads from her recent venture—a new brand named Human Nation.
Fans were more than excited to compliment their favorite celebrity who knows her onions regarding style, fashion, fitness, and entertainment.
Apart from being a new brand owner, Ciara also bagged a new deal by teaming up with her NFL quarterback player husband, Rusell Wilson.
The pair recently signed their first-look TV and production deal with Amazon. This will allow them to produce scripted series and movies through their "Why Not You" productions.
Before now, Jeff Bezos, Amazon's CEO, partnered with Wilson; he invested in the athlete's social networking startup TraceMe, and Nike purchased it. Ciara and Wilson, who signed the top deal, have been a sweet couple whose marriage holds genuine friendship.
The singer defines their marriage as "amazing," and they share kids, Sienna and Win. Ciara's first son, named Future, from a past relationship, makes their kids three, and they run a big, happy blended family.