LL Cool J's Wife Simone Smith Looks Stylish With Long Blond Braids & A Long Black Coat at Church
LL Cool J's wife Simone Smith shared a glimpse of her Sunday church service with her fans by sharing a photo that showed her flaunting her long blonde braids. 
The COVID-19 pandemic caused many people to experience multiple changes in their normal way of doing things. Public places, event centers, and sports centers were closed to the public. 
Worship places were also not left out, with many people worshipping virtually from their homes. New York's Greater Allen Cathedral, where LL Cool J's family worships, also had limited members attending services, with most of the congregation worshipping virtually.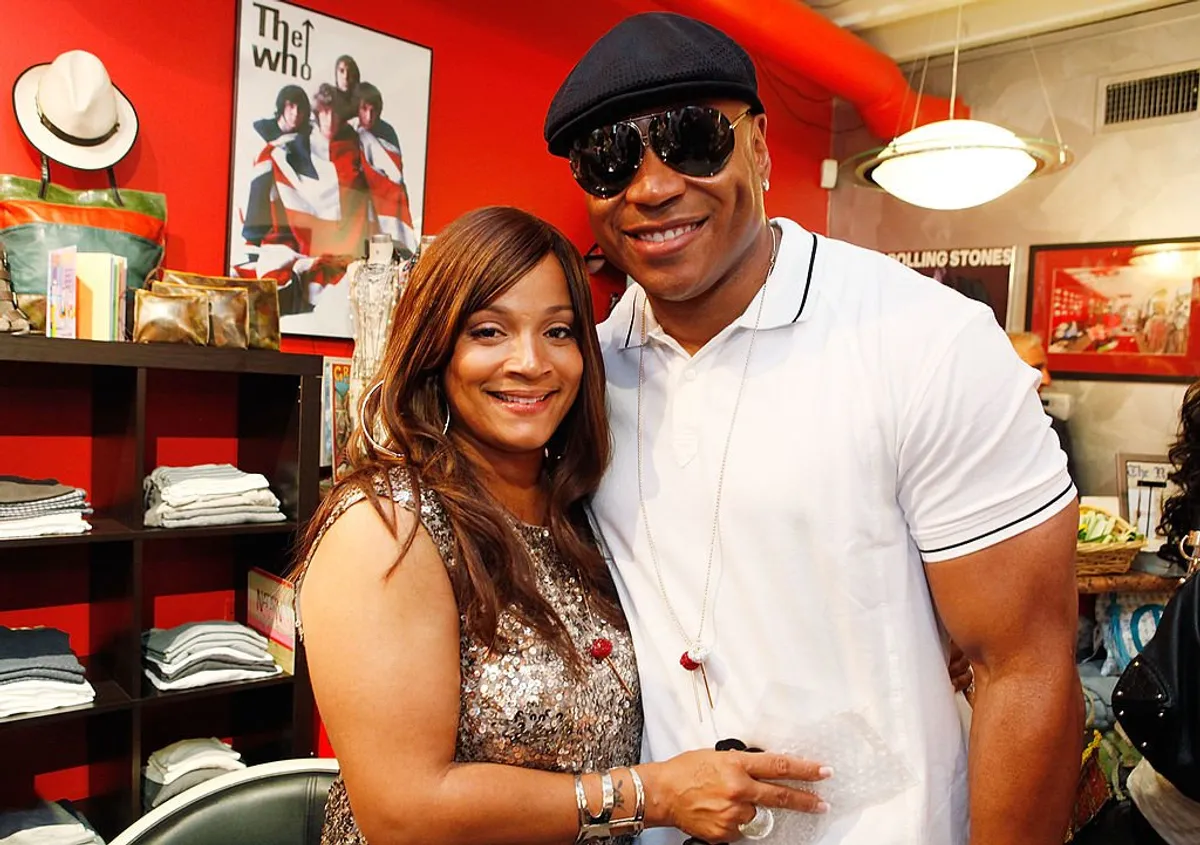 With COVID-19 restrictions now easing off and things gradually going back to normal due to ongoing mass vaccination, more members are now attending church services. 
LL Cool J's wife, Simone Smith, is one of the church members returning physically since the COVID-19 pandemic and shared a picture that showed her posing in front of the altar with her friend and stylist Crystal Woo. 
Simone wore a long black coat over her outfit for the church service. Her coat had the words "Bad Company Corrupts Good Morals" written on it. 
She also carried a blue bag and wore black boots. She posed stylishly and flaunted her long blonde braids, which reached close to her thighs. 
Despite having another engagement, the "I Need Love" crooner changed his mind when he gazed upon Simone.
Simone's friend, Crystal, also wore a stylish outfit. She wore a black leather jacket over a black turtleneck top and floral pants while carrying a black bag. She completed her look with black boots and rocked long black hair. 
Simone wished her fans a happy Sunday in the post's caption and revealed she had not been inside the church building since March 2020. She also wrote: 
"We were in the house of the Lord this morning REJOICING on just how good GOD IS!!!! @meflake preached about COSTLY GRACE."
Simone reminded her fans that there is a cost they have to pay to go to the next level in life. She concluded by saying there is a cost to walk in greater strength. 
Simone and LL Cool J have been married since 1995 and celebrated their 25th wedding anniversary last year. The rapper had previously revealed he met Simone when he was 19. 
While driving, he stopped to say hello to a friend. The friend asked if he wanted to meet his cousin. Despite having another engagement, the "I Need Love" crooner changed his mind when he gazed upon Simone. 
Simone and her husband have been going strong in their relationship and marriage since then and credited their longevity in marriage to putting God first and respecting each other. 
Though Simone is not in the music or movie industry like her husband, she is doing well in other spheres and unveiled her signature jewelry line in 2011. 
She is also a cancer survivor after being diagnosed and battling a rare form of bone cancer in 2004. However, she was able to pull through with help and support from her husband and family. 
Simone and LL Cool J share four children, daughters Italia, Samaria, and Nina, and a son named Najee. The spouses are proud parents of their kids who are doing well in all of their endeavors.