Inside David Attenborough's Family, Including Wife of 47 Years Whose Sudden Death Made Him Lost
Veteran broadcaster David Attenborough was happily married for 47 years, during which he welcomed two children. Here's a glimpse into his family life!
David Attenborough is most famous as a British broadcaster and environmental conservationist, but details about his personal life remain unknown to many.
From his wife of 47 years to his two children and his highly successful brother, here is a look into some of David's family and where they are in their lives presently.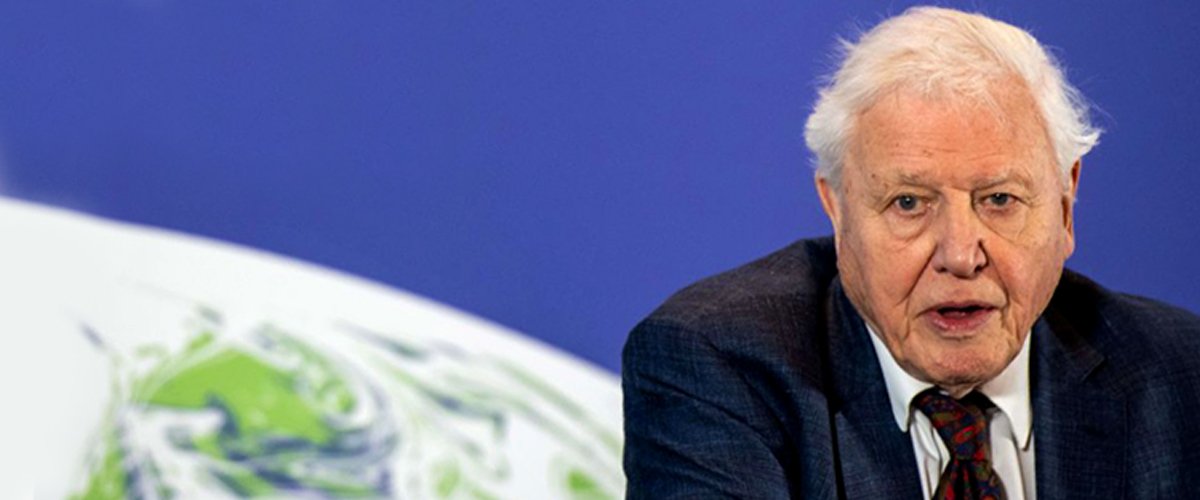 DAVID'S WIFE
Not much is known about when or where David met his wife, Jane Elizabeth Ebsworth Oriel, but multiple outlets report that the couple got married in 1950. 
Following their wedding, Oriel, originally from Merthyr Tydfil, a town in Wales, moved in with her husband in London.
Though David was often away from home because of his work, the broadcaster and his wife found a way to make their marriage work. That is, until tragedy struck.
David was in New Zealand filming his documentary "The Life of the Birds" in 1997 when he received news that Oriel, who was aged 70, had collapsed.
She was said to have suffered a hemorrhage with little chances of survival. Hearing this, David knew there was only one place he should be—with his wife.
He traveled back to London and rushed to Oriel's side, where he stayed until her final moments. He detailed the painful experience in his 2010 memoir "Life On Air, Attenborough."
The pain of Oriel's death was one David was not prepared for. The ace broadcaster recalled feeling lost for a while but added that only one thing made it a tad bearable—work.
In 2009, David admitted to feeling lonely sometimes but revealed that he coped with Oriel's sudden death by throwing himself into his work. In the years since Oriel's death, David has remained dedicated to his love for the environment, but certainly, he will forever carry Oriel in his heart.
In August 2014, the veteran actor and director died after a long time battle with an illness.
THEIR TWO CHILDREN
A few years after getting married, David and Oriel started their family. The couple welcomed a son named Robert and a daughter named Susan.
But while David should have been a hands-on dad to his kids, he found himself mostly away from home due to his busy work schedule at the time.
This meant much of the parenting responsibility fell on Oriel while David found himself missing out on several of his kids' special moments and experiences.
In 2017, David admitted that he regrets not being around much during his children's formative years and their special memories, which he described as irreplaceable.
Susan and Robert are both in their 50s now and are doing well for themselves in their respective careers and personal lives. While Susan is a former primary school headmistress, Robert works as a senior lecturer at the Australian National University in Canberra.
Despite David's absence in their earliest years, Robert and Susan have turned out to be fantastic adults. No doubt, Oriel is super proud of them!
HIS BROTHER
While David created a blissful life for himself, the broadcaster never broke his bond with his extended family, including his older brother Richard.
Richard was known for his remarkable works as a director and actor in Hollywood. He acted in movies like "Jurrasic Park" and "Brighton Rock."
Richard also directed "Gandhi," a movie that shot him further into the spotlight after winning eight Oscars, including one for best film and another for best director.
But while David was one of his brother's biggest fans, the ace broadcaster could not bear watching Richard in the popular crime drama "10 Rillington Place," where he acted as a serial killer.
David noted that it was difficult seeing Richard in that light and added that he wishes the veteran actor did more comedic and light-hearted movies.
He described his brother as a natural comic who would have had viewers reeling in laughter with his flawless and humorous delivery.
Regardless, David will forever remain proud of his brother's achievements in Hollywood. Today, Richard remains one of the most revered directors of his time.
In August 2014, the veteran actor and director died after a long time battle with an illness. David, amongst many others, joined in paying tributes and their last respects.
At 95, David has evidently lived a fulfilled life. Now, more than ever, fans can't help but go down in history thinking of all that the broadcaster has achieved over the years. He is simply what many would call a legend!