See Alfonso Ribeiro's New Photo with Wife Angela and Their Three Kids While on a Family Trip
Angela Ribeiro had no idea who the famous Alfonso Ribeiro was when they met, making it hard for him to convince her to date him. She eventually agreed, the two now parents of three lovely children. 
Alfonso Ribeiro's wife, Angela Ribeiro, shared three pictures and two videos of herself, Alfonso, and their children, sons Alfonso Jr. and Anders, as well as Ava. They were enjoying their family trip to Zion National Park.
In the first shot, they were all smiles standing close together, exuding a familial presence. The natural background shone from behind them, enhancing the summery ambiance, the sunlight glowing on their faces.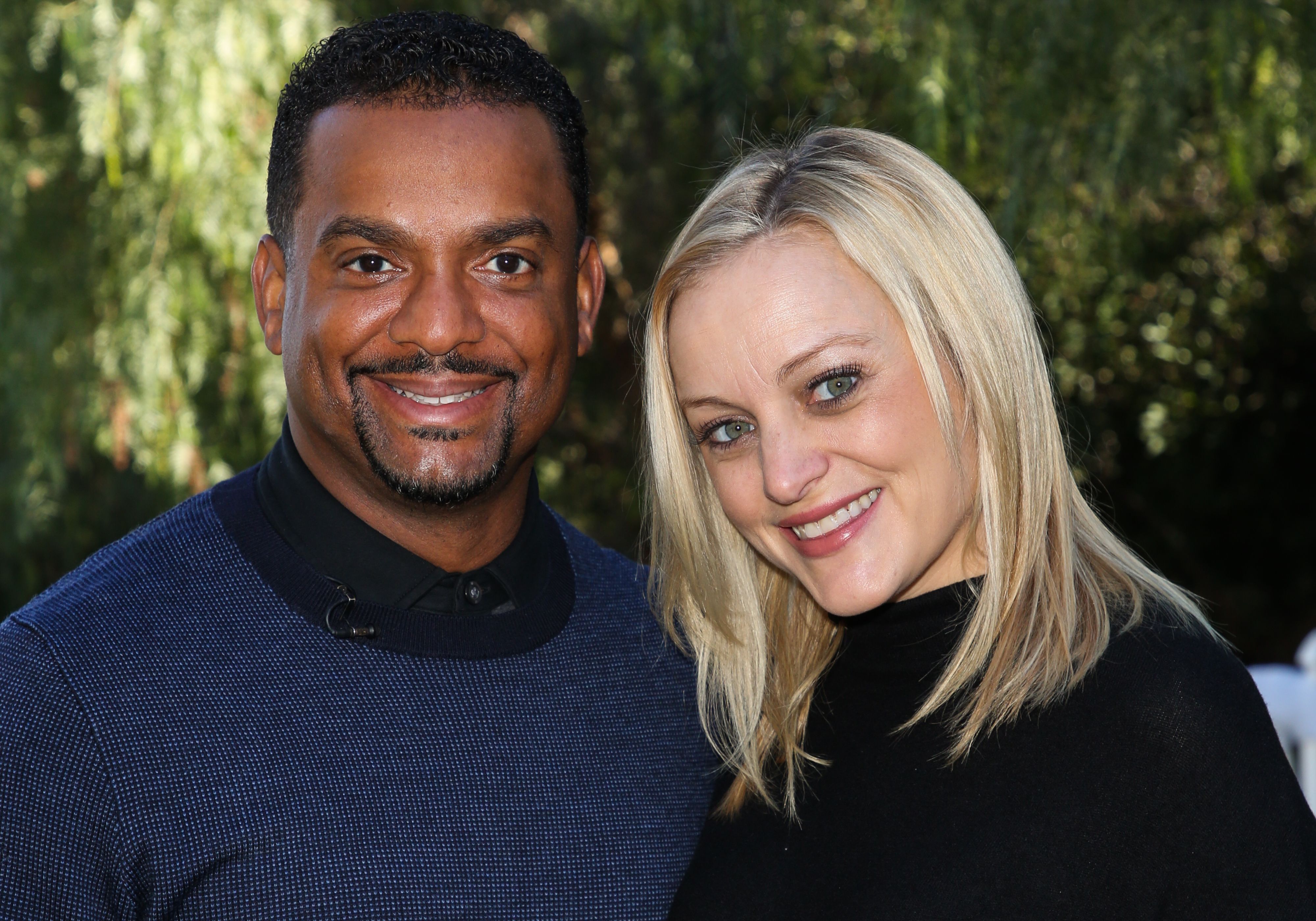 SPENDING TIME IN NATURE 
One of the other shots consisted of their two boys sitting on a brick structure, seemingly in awe of the river and its mountainous surroundings. Taking to the caption, Angela wrote: 
"Same tribe. New adventure."
The third picture showed little Anders walking down a path confidently and with an independent streak. His mother complimented this with a video of him doing the same thing as he strutted his stuff. 
A LOVING BUNCH
The other video showed the doting mother carrying their youngest child and sweet daughter Ava. The sweetheart appeared to be sleeping, her face nestled into the crook of her mother's neck. 
[Alfonso] was persistent, Angela even referring to him as a stalker at one point. 
Fans and followers absolutely adored the post, many of them gushing over the sweet relationship between all family members. They left around 700 likes in total. 
ANDERS' SPECIAL DAY
In May of this year, Alfonso and Angela celebrated their son Anders' 6th birthday. Both parents posted sweet tributes to their little boy on their Instagram accounts. 
Anders' mother shared many pictures of him, one capturing his Roblox birthday cake. In the caption, she expressed that her son is highly inquisitive, courageous, and kind. 
A BEAUTIFUL JOURNEY 
In 2019, Ava was welcomed into the world by her two loving parents. Alfonso took to Instagram, sharing an adorable photo of the newborn fast asleep and snuggly wrapped in a white blanket.
Before Ava, Anders, or Alfonso Jr. were conceived, their parents wed in 2012. They had their ceremony at the Lakeside Golf Club in Burbank, the groom stating that he couldn't stop smiling all the way through.
Alfonso is mostly famous for his role as Carlton Banks on "The Fresh Prince of Bel-Air." However, Angela was completely oblivious to who he was when they initially met.
Due to this, the actor had to find other ways to woo his future wife beyond using his fame. He was persistent, Angela even referring to him as a stalker at one point. 
She said she was wary of being romantically involved with someone who works in the entertainment industry. Nevertheless, they eventually went on a date, and the rest is history.